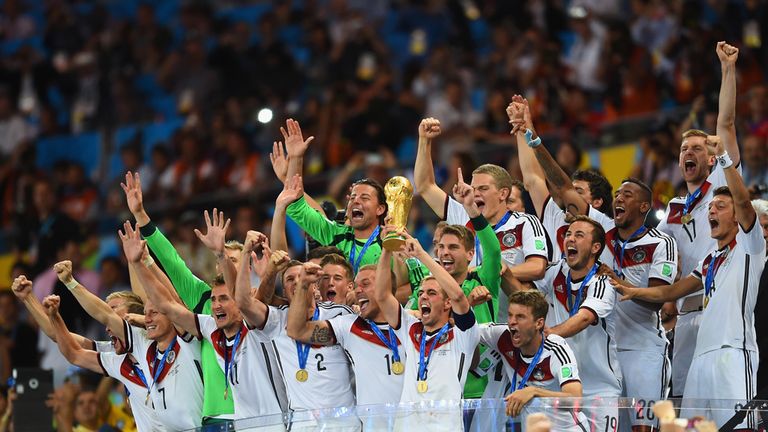 Germany will play Gibraltar in Nuremberg and not in Bremen this November after the German Football Association switched the venue due to an argument over policing costs.
The German FA (DFB) announced its decision after a board meeting in Frankfurt where members agreed unanimously to switch the venue to avoid the additional costs the DFB would have incurred from a decision by the Bremen state government to charge for policing major events.
That ruling has been condemned by both the DFB and the German Football League (DFL), who will have to cover Werder Bremen's extra security costs from this season if it is not overturned.
"We're very sorry for the fans in Bremen who would have liked to have seen our World Cup stars," said DFB president Wolfgang Niersbach on www.dfb.de.
"We had a clear understanding with the Ministry of the Interior that we would strengthen measures for the prevention [of violence] while, in return, what we believe to be anti-constitutional cost sharing for policing events would no longer be up for discussion.
"This agreement has now been broken by Bremen going it alone."
As a result, Germany's Euro 2014 qualifier against Gibraltar has been switched to Nuremberg's Frankenstadion.
"This is the right and necessary step," said DFL president Reinhard Rauball. "Of course I can understand football fans in Bremen who would have liked to have supported the national team in the stadium.
"But the fact that Bremen are the only German state to leave the path we have followed together with the Ministry of the Interior cannot allow them to be rewarded with this international game.
"I am pleased that the DFB and the Liga are taking this common stance."