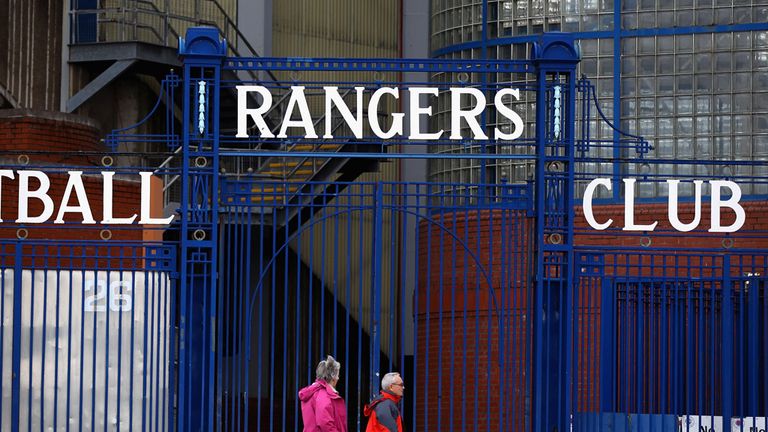 A former commercial director at Rangers has been granted a court ruling to freeze £620,000 of the club's assets.
In the latest twist to the financial crisis at Ibrox, Imran Ahmad claims he is owed £500,000 in bonuses following a spell at Rangers, and he is demanding an additional £120,000 to cover legal expenses.
Ahmad took his case to the Court of Session in Edinburgh, where a judge found in his favour that the Ibrox club will have some assets ring-fenced until the completion of the ongoing case.
Rangers issued a statement announcing the ruling, and they will take a decision on their leave to appeal on Tuesday.
"The Company confirms that the Court of Session in Edinburgh has granted a request by Mr Ahmad for an order allowing him to arrest £620,000 in a Rangers bank account or the accounts of others who may be due to pay sums to Rangers," the statement read.
"He sought this order in connection with a claim against the Rangers Football Club Limited for alleged unpaid bonuses in the amount of £500,000. The court granted permission to arrest £620,000 to take account of the sum sued for and Mr Ahmad's legal expenses in connection with his claim.
"Leave to appeal this decision has been sought by Rangers and the court will deal with that request on Tuesday.
"This is a provisional procedural measure and the fact that this procedural ruling is in Mr Ahmad's favour it is not an indication that the court accepts there is any merit in his claim. The court has not yet considered the merits of Mr Ahmad's claim.
"Mr Ahmad's claim is being robustly defended. The case proceeds to a full hearing on its merits commencing 11 November 2014.
"If the defence of this claim is successful the funds arrested will be released."
Ahmad had previously lost two attempts to have assets frozen but his legal team, led by Kenny McBrearty QC, argued that he was now concerned about the club's financial position and, if the eventual outcome ruled in his favour, Rangers would be unable to pay the balance.