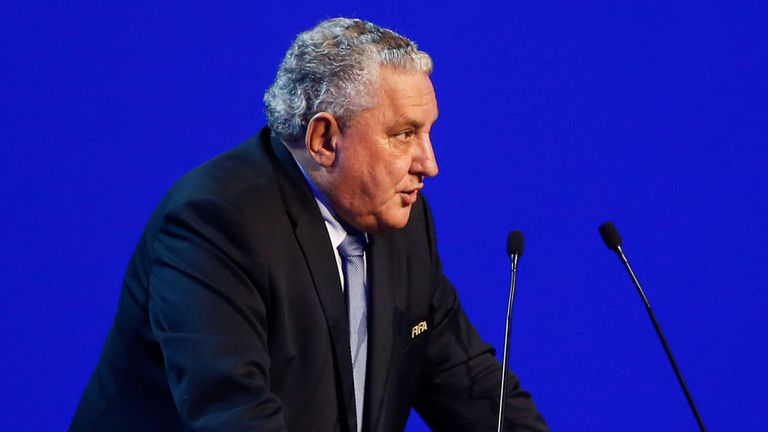 FIFA vice-president Jim Boyce has added his voice to those calling for a report into the bidding process for the 2018 and 2022 World Cups to be made public.
FIFA's ethics committee is investigating whether there was any corruption in the turbulent bidding process four years ago which ended in the 2018 World Cup being awarded to Russia and the 2022 tournament to Qatar.
Former US attorney Michael Garcia, FIFA's ethics investigator, recently completed his report but it has not been made public.
FIFA executive committee member Prince Ali bin Al Hussein of Jordan said on Tuesday: "In the interest of full transparency, I believe it is important that the much-anticipated report on the ethics investigation that is crucial to ensuring good governance at FIFA is fully disclosed and open to the public.
"This will only help the football community move ahead in reforming our institutions in the best interest of the sport.
"The entire football family as well as its sponsors and those who follow the game worldwide have a full right to know the contents of the report in the spirit of complete openness."
When contacted about Prince Ali's statement, Boyce said that he fully supported the comments and would like the findings of Garcia's report fully disclosed and open to the public.
"I have stated on many occasions that if people have nothing to hide they should have no problem with the results of this inquiry becoming public knowledge," he said.
This comes after Conservative MP Damian Collins revealed earlier this week that he has written to the Serious Fraud Office asking that it obtains a copy of the FIFA investigation.