England boss Roy Hodgson has been dubbed a "dinosaur" over his handling of Raheem Sterling.
Sterling was left out of England's starting line-up against Estonia after complaining of tiredness, the 19-year-old forced to defend himself from subsequent criticism following Hodgson's public admission. 
Hodgson risked further friction with Reds boss Brendan Rodgers by questioning Liverpool's training regime - one based on a two-day recovery system for the likes of Sterling and Daniel Sturridge.
And former Wales assistant coach Raymond Verheijen has launched a withering attack on the England manager, accusing him of "incompetence".
"England manager Roy Hodgson once again made himself look extremely stupid. He is the perfect example of a typical uneducated English coach," Verheijen, who has also worked with Barcelona, Chelsea, Manchester City and Holland, wrote on Twitter.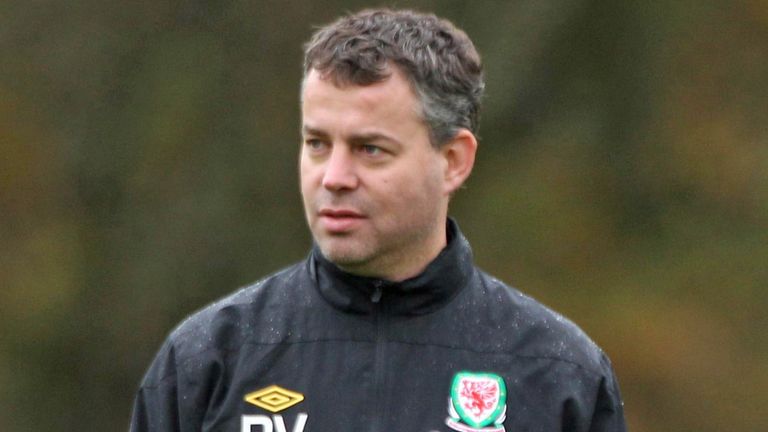 England manager Roy Hodgson once again made himself look extremely stupid. He is the perfect example of a typical uneducated English coach.
"Embarrassing to see dinosaur Hodgson questioning the fitness regime of the forward thinking manager Brendan Rodgers.
"Roy Hodgson's incompetence must be frustrating for educated managers like Brendan Rodgers who travelled the world."
'Explosive'
The Dutchman responded after Hodgson declared: "I don't think there is a lot of medical evidence to support the 'two-day recovery'."
He added: "Certainly, the Germans who you (the media) admire so much - they don't do it. That is for certain.
"I would expect players not to take it for granted that there will be two-day recoveries."
Verheijen, though, opined at length and in detail as to why Sterling, in his view, should be treated differently.
"Firstly, 19-year old players do not have a fully matured body yet so for them the game demands are higher & will develop much more fatigue," wrote the Dutchman, who still acts as consultant for several national football associations and clubs.
"Young players who develop more fatigue during the game need longer time to get rid of this fatigue otherwise they accumulate fatigue in body.
"Secondly, Sterling is not only a young but also an explosive player. They have many fast muscle fibres compared to less explosive players.
"Fast muscle fibres recover slower compared to slow muscle fibres because less blood and oxygen is running through these fast muscle fibres.
"If explosive players do not get extra recovery time & are treated in the same way as other players, they accumulate fatigue in their body.
"Accumulation of fatigue due to insufficient recovery makes the nervous system slower. The signal from brain to muscles travel slower
"If the signal from the brain arrives later in the muscles, this means the brain has less control over body during explosive football actions.
"So there's much evidence that insufficient recovery, accumulation of fatigue & slower nervous system are dramatically increasing injury risk."