Premier League: Gareth Barry did not suffer broken leg during Everton's draw at Sunderland
Last Updated: 09/11/14 6:34pm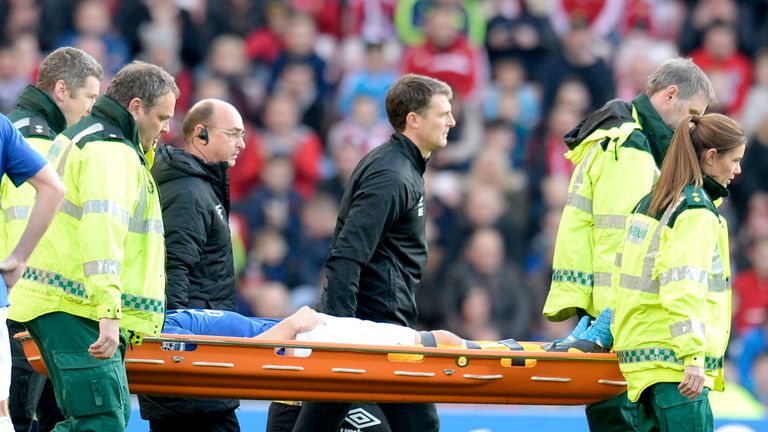 Initial fears Everton midfielder Gareth Barry had broken his leg during their 1-1 draw at Sunderland have been allayed by manager Roberto Martinez.
Barry left the field on a stretcher in the first half at the Stadium of Light and was taken to hospital after being caught by Jordi Gomez.
Everton later tweeted an update from Martinez who said: "Happy to confirm that it's not the broken leg we were worried about. There is damage to the ankle we must assess."
During the match, Leighton Baines converted a 76th-minute penalty to bring Everton level after Sebastian Larsson had put the hosts ahead with a superb free-kick nine minutes earlier.
Earlier, Martinez had said about Barry's injury: "He's in hospital. He's having an X-ray, so we don't know what the result is going to be, but as you can imagine, we are holding our breath.
"It's going to be a broken leg or nothing, that's where we are with that one. It's his tibia, it's not his ankle. But Gareth Barry is not a player that will look to go down and try to simulate. We knew he was in serious trouble when he went down."
Meanwhile, Sunderland boss Gus Poyet confirmed that full-back Patrick van Aanholt needs surgery to repair his dislocated shoulder and will be sidelined for at least two and a half months.