Premier League: Nigel Winterburn believes Arsenal desperately need to sign a defender
Arsenal legend talks George Graham, centre-backs, Sanchez and future signings
Last Updated: 10/11/14 5:45pm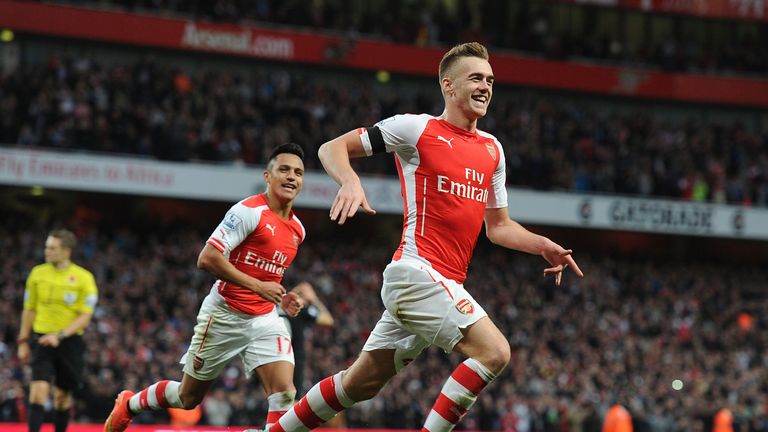 Arsenal are in desperate need of a centre-back and should adopt the defensive tactics of former manager George Graham when looking to address current lapses, according to Nigel Winterburn.
The Gunners let a lead slip for the second time in a week at Swansea on Sunday, just days after surrendering a three-goal advantage at home to Anderlecht in the Champions League on Wednesday.
And Winterburn believes the club should take inspiration from the defensive grit often shown during Graham's spell at the club.
Gamble
"Too often when we see Arsenal struggle, particularly when the opposition break quickly on them from midfield and they can't close them down and win the ball back, we see both full-backs chasing backwards," Winterburn told Sky Sports News HQ.
"I would love to see us defend how we did it under George Graham, where one of the full-backs sits back in there, so you've got two centre-halves and a full-back facing the play as you're being quickly counter-attacked. I think if Arsenal looked at the way we defended under Graham it would help them immensely.
"We're talking very small numbers and minute details with Arsenal. But the minute details end up being a massive loss in points and I think that's slightly where Arsenal are losing out at this moment. 
"They've been caught out because Debuchy has been out injured for a long time and, at the moment, Koscielny is out, so it's left them short. Wenger may have taken the gamble on Calum Chambers, who can play in both positions, but what they didn't plan for was that two of them are out for a prolonged period of time. They do need a centre-half, that's for sure."
Torrid
Winterburn, who enjoyed 13 trophy-laden years at the club, believes the capture of a world-class defender would ease some of the pressure on Arsenal's leaking defence and, more importantly, ease the level of expectation on Chambers.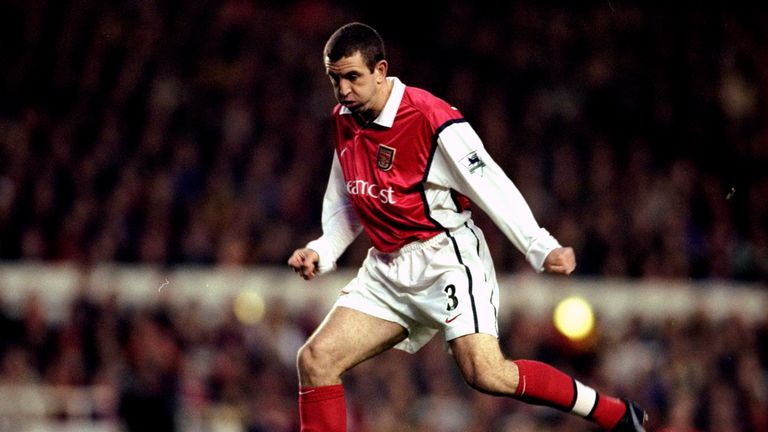 I think if Arsenal looked at the way we defended under Graham it would help them immensely.
Nigel Winterburn
Since his summer switch from Southampton, the 19-year-old has struggled at times in the right-back position and Winterburn, who occupied the full-back position at Arsenal himself, offered some advice to a defender who was put through his paces by Swansea's Jefferson Montero in Sunday's defeat.
"There are several things Chambers can do (to deal with difficult opponents) but he's got to work that process out as the game is going on," Winterburn added.
"You can't have the manager shouting out, 'You've got to do this' - you've got to work that out as you're playing and that will be a massive learning curve for Chambers. 
"He's had a real torrid time there and he needs to go on the training ground to figure out what he's going to do should he end up in that situation again, but it's not a problem that he's had that experience because we've all had it. My gut feeling is that he will eventually be a centre half for Arsenal."
Positive
Despite his constructively critical assessment of Arsenal's defensive performances this season, Winterburn reassured fans that it's not all doom and gloom at the Emirates - with the former defender highlighting the impact of Alexis Sanchez following his summer move from Barcelona.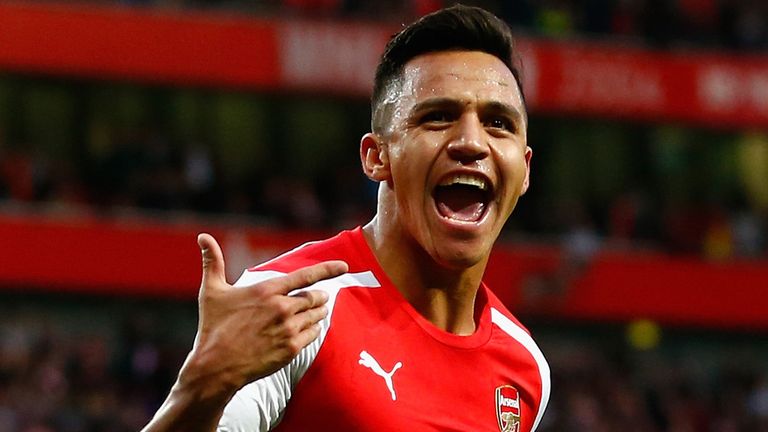 "It's not all a disaster for Arsenal, even in defence, because they can look at what they've done wrong and readjust - if they want to readjust - to solve the problem," he said.
"But going forward they've introduced a player who's scoring a lot of goals and leading by example in terms of his work rate. When you bring in an expensive player, every looks at his ability on the ball and whether he scores goals and that is what Sanchez in doing.
"Look at the guy's enthusiasm defensively as well, that should rub off on the rest of the team and that's a massive positive for Arsenal."