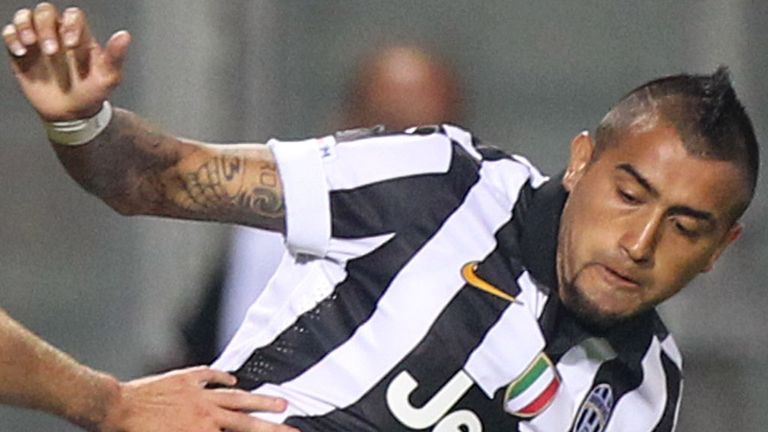 Arturo Vidal has no regrets about his decision to remain at Juventus and firmly believes his best form is yet to come.
Juve turned down a number of bids this summer for Vidal, who is under contract in Turin until June 2017.
The Chile international was strongly linked with Manchester United, but the 27-year-old chose to remain with the Italian champions.
"I feel content and happy here," Vidal told Chilean radio station Cooperativa. "This is my fourth year here and I feel right at home.
"Things have gone really well and we are returning to play at the maximum level.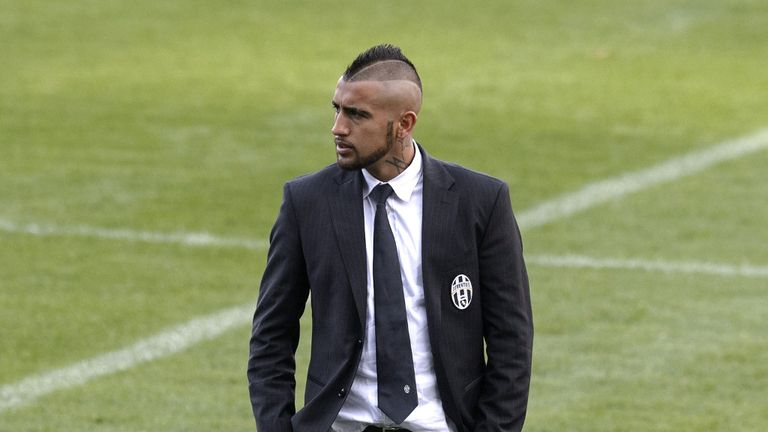 I'm only thinking about Juventus. I am 100 per cent, giving my all in training in order to become one of the best.
Arturo Vidal
"I am very happy with our results. There are always transfer rumours but I am calm.
"When a transfer window is about to open there are always reports but I never think about that, I have an agent that takes care of that.
"I'm only thinking about Juventus. I am 100 per cent, giving my all in training in order to become one of the best."
Vidal, who moved to Juve from Bayer Leverkusen in 2011, made 32 league appearances for the Bianconeri last season, scoring 11 times and setting up five others as the club won their third successive scudetto.
He underwent right knee surgery in May but recovered in time to help Chile reach the last 16 of the World Cup in Brazil.
"With respect to the past, I don't think it has been a perfect year, but I have put my maximum effort," Vidal said. "I played at the World Cup and I won the league title with Juventus.
"I started the year a bit slower because of the knee but now I am well.
"I played with pain but now it's not there and I have improved day after day. I now feel almost perfect.
"I hope to continue to improve and to be in all the years that I have left in my career among the best in the world."
Vidal, who has played in Europe since 2007, has revealed he would like to return to play in Chile one day, with Colo-Colo, the club where he began his career.
"I am a Colocolino (Colo-Colo fan) since I started to play football," he said. "My dream is to return there, to end my career at Colo-Colo, with my people and those that helped me when I left.
"I hope that one day I can return to wear that jersey."
Vidal has scored four goals and set up another in 10 league appearances so far to help Juve lead the Serie A standings.