Premier League: West Ham closing in on former Chelsea star Lassana Diarra
Last Updated: 12/02/15 9:11am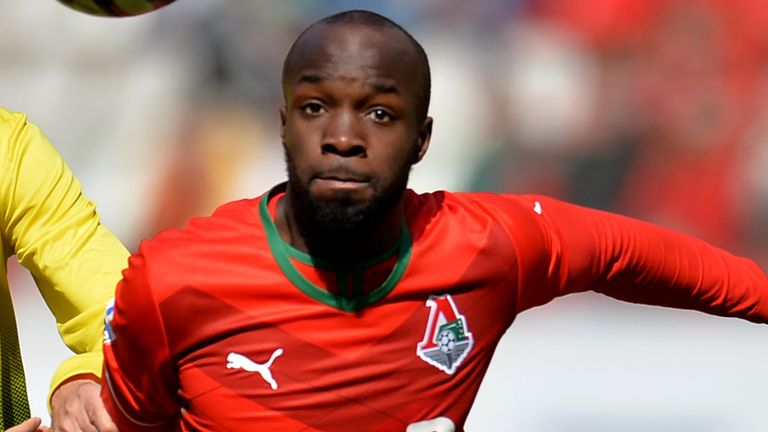 Former Real Madrid midfielder Lassana Diarra is training with West Ham with a view to earning a short-term contract.
Diarra is a free agent after having his contract at Lokomotiv Moscow terminated last August following a fall-out with coach Leonid Kuchuk.
The 29-year-old has been linked with Newcastle, Queens Park Rangers and Celtic in the last few months.
But the former Chelsea, Arsenal and Portsmouth player hopes to secure a deal at West Ham until the end of the campaign.
Upton Park boss Sam Allardyce confirmed the news at his press conference ahead of Wednesday's Premier League match at Southampton.
"He is training with us," he said. "I'm not so sure whether we've finalised a deal yet but he has been doing a little bit of training with us.
"I think the deal is very close to being finalised and I think on the basis of where we are at the minute with our squad and the injuries, as soon as we get him fit he'll be a really good addition based on his previous record as a footballer.
"He won't be on the bench on Wednesday or Saturday against West Brom but I certainly hope with a few good days training with the lads he'll be close in seven or 10 days... if he signs the contract.
"He would be another flair player that needs a stage to say 'look at me, here I am, I am still capable of producing the level of football I have produced in the past, at Chelsea, Real Madrid.'
"He had a great spell at Portsmouth that got him the big move there. Russia went wrong and sometimes that happens when you are getting the big bucks. The big bucks didn't last and it all folded up for him.
"I think he is hungry to play football again. I think he has a bit to prove to himself as he has been nine months in the wilderness. It's an awful long time and I think he's realised just how quickly you can be forgotten in this game."