Samir Nasri felt Manchester City showed Barcelona too much respect last season
Last Updated: 24/02/15 7:37pm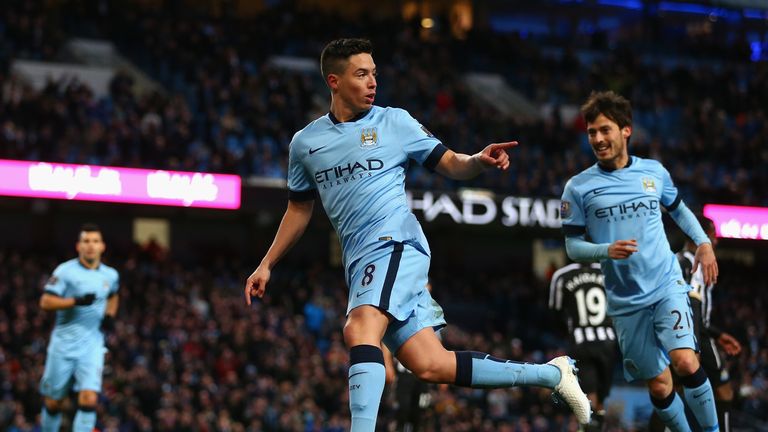 Samir Nasri felt Manchester City showed Barcelona too much respect when the teams met in the Champions League last season.
Barca knocked City out in their last-16 tie last year, winning 4-1 on aggregate with a goal from Lionel Messi and Dani Alves in each game.
The two teams meet again at the same stage of this season's tournament, with the first leg taking place at the Etihad Stadium on Tuesday night.
Nasri feels the experience of last season will stand City in good stead when they again go head to head in the first knockout round.
"I think we respected them too much but, at the same time, last year didn't have enough experience to compete with a club like this, with its history," said Nasri.
"They know how to deal with this kind of game. They know how to win the Champions League. For us it was the first time that we went through the group stage. I think it was just too much of a big game for us. We were not ready.
'Respect'
"But I think this year is totally different. We know what we are capable of. We are going to respect them as players but we are not going to be scared. We are just going to play and try to win it."
Nasri says the prospect of revenge will not be a factor when the teams meet and feels they are in a better physical condition to deal with the four-times winners this year.
He said: "No, we want to beat Barcelona because we want to go as far as possible in the Champions League, not because we want revenge.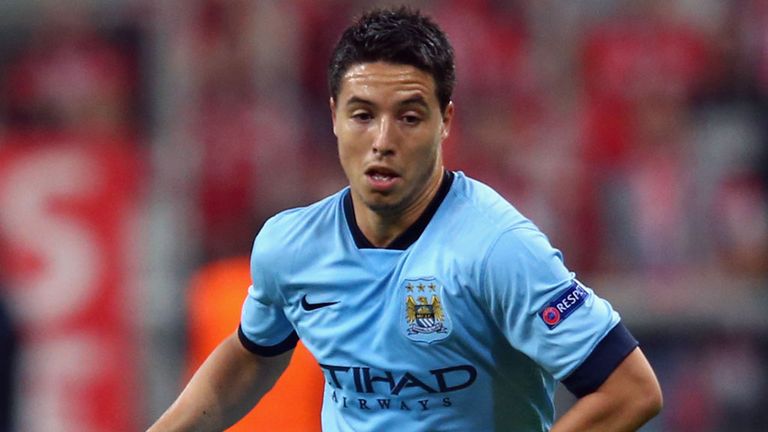 We want to beat Barcelona because we want to go as far as possible in the Champions League, not because we want revenge.
Samir Nasri
"For us it is a different game. We are a better team, physically, than last year. Last year before the first game we had a couple of players injured.
"Everything will be different. We have more experience about this competition than last year. We won two difficult games in the group stage. It is just a matter of winning the game, not about revenge."
Nasri contributed star performances in City's dramatic wins over Bayern Munich and Roma which secured their place in the knockout stage.
Prior to those results there had been an apparent indifference from City fans towards the Champions League but Nasri is hopeful that situation is changing.
"We have had a lot of success in the Premier League in the past years, so the fans are really passionate about that," he said.
"In the Champions League we need to create our history to have a special relationship with the fans. A game like Barcelona can be a big victory between us and the fans in the competition."