Manchester City goalkeeper Joe Hart admitted he is disappointed his penalty save against Lionel Messi in the first leg against Barcelona has ultimately counted for nothing.
Hart saved the forward's spot kick late on at the Etihad Stadium, and made a string of stops in the second leg on Wednesday night.
But Luis Enrique's men won 1-0 on the night thanks to Ivan Rakitic's winner, while Sergio Aguero had a penalty saved late on as the hosts sealed a 3-1 aggregate win, and Hart was left dejected after another City exit at the hands of the Catalan giants.
"We've gone out to a magnificent side, but that's the second time in two years which is disappointing for us," he said.
"They're going to get a lot of plaudits for how they played. They've got fantastic players, but we had a big chance. We've hung on in there, we've had a big chance and unfortunately we didn't take it.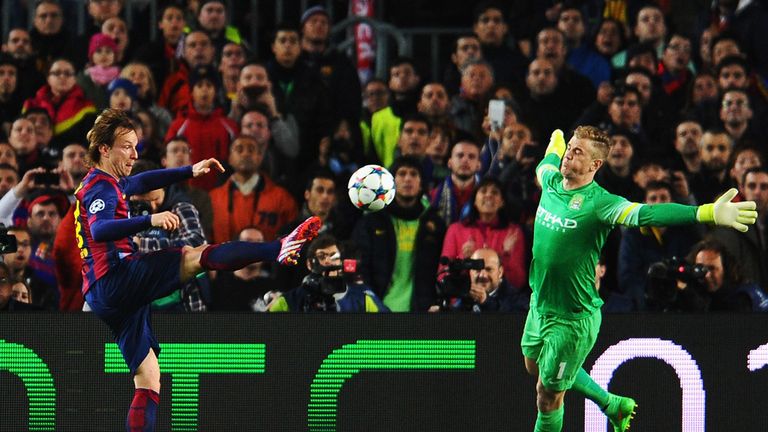 "They had a chance to finish us off in the last game and they didn't take it, but that's how football goes.
"It's just unfortunate. It was nice to save a penalty against Messi [in the first leg], but I wanted it to count and it hasn't, which is a shame."
Hart made 10 saves in a hugely entertaining encounter at Camp Nou, and the goalkeeper admitted he had a tactic to counter Barcelona's method of attacking in the box.
"I'm in there to make saves – tonight they hit me a lot and I just tried to be big," he added.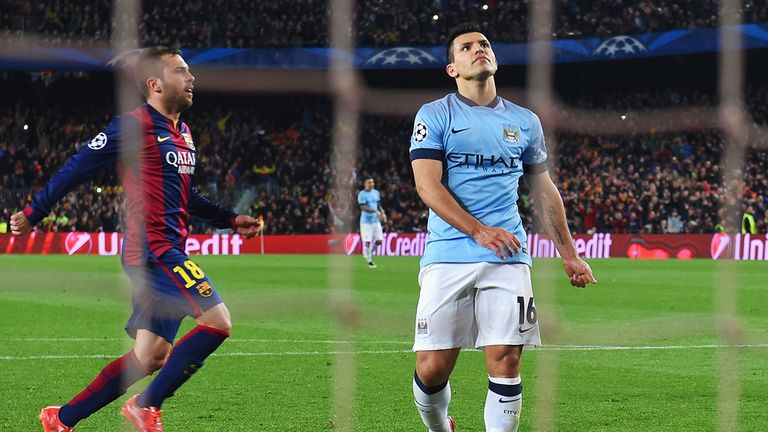 "It was definitely busy. I just tried to smother them as best I could because I know full well they're thinking they've got a pass at all times.
"That's maybe why I've tried to rush in for the goal. But he took it well."
James Milner was full of praise for the City shot-stopper, and admitted Aguero's penalty may not even have meant anything had Hart not kept them in it.
"He was incredible," he said. "He's shown again what a great 'keeper he is, and it's not the first time he's done that in Europe.
"He gave us that chance [to get back in it] with the penalty. We could have been out of sight but he gave us a chance to still be in it."
Watch the draw for the Champions League quarter-finals, live on Sky Sports News HQ from 10am on Friday.