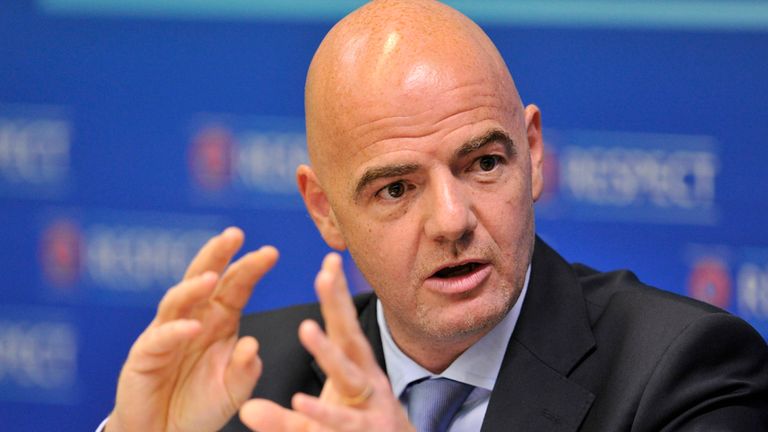 UEFA general secretary Gianni Infantino has ruled out the use of video technology in matches for anything other than goalline decisions.
West Brom defender Gareth McAuley was sent off after just 89 seconds of their 1-0 Premier League defeat at Manchester City on Saturday, despite the initial foul on Wilfried Bony being committed by team-mate Craig Dawson.
However, West Brom will not appeal against McAuley's dismissal, though The Football Association is expected to switch the red card to Dawson.
The incident at the Etihad Stadium followed Wes Brown's dismissal during a 2-0 defeat for Sunderland at Manchester United on February 28 - even though John O'Shea was the guilty party. The red card was subsequently overturned on appeal, and was not transferred to O'Shea.
But, despite these high-profile examples of mistaken identity, Infantino told Sky Sports News HQ that further technology to assist officials is not on UEFA's agenda.
"There would be no mistaken identity if you had the additional assistant referees, because they will see immediately what happens and can rectify all decisions," said Infantino. "It is easy to say technology is needed.
'Fantastic'
"I think what is needed, in any case, is an appropriate debate on this topic.
"What does it mean? What are we speaking about here? Technology is already in football with goalline technology.
"But, for everything else, it's very much a judgement question for the referee - and has to remain with the referee as well in the future.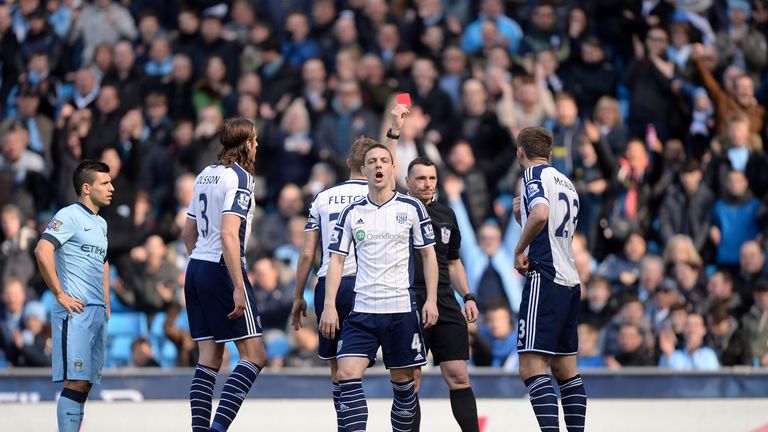 There would be no mistaken identity if you had the additional assistant referees.
Gianni Infantino
"Football is the most fantastic sport in the world - there must be a reason for that."
While the Premier League already uses goalline technology, it is also scheduled to be utilised for the first time in Germany's Bundesliga and Italy's Serie A from the 2015-16 season.
Meanwhile, Infantino is confident UEFA has a good chance of increasing the number of places for European nations at the World Cup from the 2018 finals from the current 13.
"If you look at it objectively based on facts, 19 of the top 32-ranked associations are European," said Infantino.
"The winners of the last three World Cups are European teams. So I think it's absolutely fair to be asking for only one more position - we could ask for more than one.
"But one more would be a good sign. At the end of the day, to crown the world champions you must have the best teams."