Football Association chairman Greg Dyke says he fears a number of Harry Kanes are slipping through the system and has announced proposals designed to protect future English talent.
The ideas come from the FA's England Commission, launched in 2013 to help youngsters succeed at the highest level and achieve the ambitious target of winning the 2022 World Cup in Qatar.
Premier League clubs currently have to name eight home-grown players in their 25-man squads, a number Dyke would like to see rise to 12, while also adjusting the definition of 'home-grown' so they only qualify if they are registered from 15 for three years prior to turning 18, rather than the existing 21.
English players currently make up around 35 percent of the Premier League, a figure Dyke would like to see rise to 40 per cent in the next five years.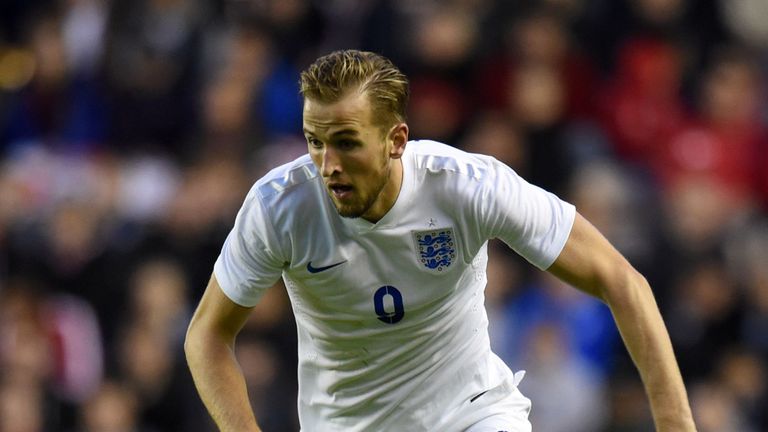 He (Kane) has played in all the (U21) qualifying games and I think it would be a shame for him and a shame for England if he wasn't there (at the finals).
He said: "Unless we can stop this trend and turn it I think future England managers will have a problem. I think they will have fewer and fewer players to choose from.
"You look at the example of Harry Kane, who almost by chance got himself in to the Tottenham first team and is now the top scorer in the Premier League. How many other Harry Kanes are there?"
Dyke also wants to get tough on players coming to the Premier League from abroad. From next season, those coming from outside the European Union will find it harder to get work permits.
He says recent results in Europe prove it is time to act, adding:  "We've now got a situation where there are no English clubs in the last eight of the Champions League for the second time in three years. There was only one in the other year.
"So that tells us, although the Premier League is without doubt the most competitive and successful league in the world, it's not neccessarily the best sides and we would like to see more Harry Kanes playing for those clubs."
Dyke also believes Kane, whose hat-trick against Leicester on Saturday took him to 29 goals for the season, should play for England Under-21s in the European U21 Championship this summer, even if he establishes himself in the senior side. 
"I hope that Harry Kane will go to the U21s," he said. "We think we've got a good chance in that tournament. We think it's important that we start doing well in these tournaments and it's important he is there.
"He's played in all the qualifying games and I think it would be a shame for him and a shame for England if he wasn't there."