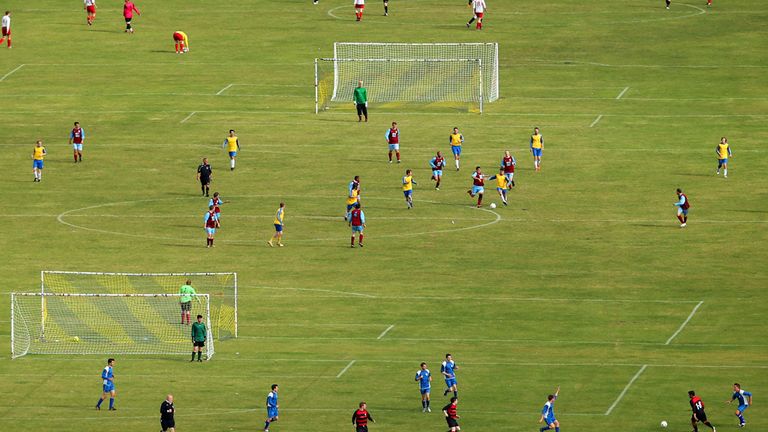 The Premier League, Football League and the Government are joining forces to invest in grassroots football facilities.
The joint initiative will see more 3G pitches built in 150 sport hubs across 30 cities over the next five years.
Premier League chief executive Richard Scudamore, FA chairman Greg Dyke and sports minister Helen Grant appeared at Evelyn Grace Academy in Brixton, south-west London to make the announcement, a day after the Premier League pledged the use of £1bn of television money outside the top division from next year.
Scudamore said: "The Government's initiative is brilliant news for the grassroots of the game.
"We will work with them as a committed partner to ensure that the scheme is implemented as rapidly as possible.
"The clubs, when meeting yesterday, identified grassroots facilities as one of their five key strategic priorities, with detailed funding commitments to be announced towards the end of the year."
Last December the Government announced that it would invest an additional £50m into grassroots football over the next five years - with £8m per year going into facilities and £2m into coaching.
The FA agreed to match that investment, while the Premier League has committed to invest in facilities as a funding priority through to at least 2019.
The investment will be in addition to the £102m of funding already going into the Premier League and FA facilities fund over three years from 2013-14, which is administered by the Football Foundation.
The move comes after FA chairman Dyke proposed an overhaul of grassroots facilities in his England Commission report.
He said: "We have identified grassroots facilities as a major priority for the FA, along with coaching and coach education.
"It is great that our idea for hubs up and down England is being backed by both Government and the Premier League."