Thierry Henry and Jamie Carragher were critical of Newcastle's commitment following the derby defeat to Sunderland and Tim Krul's decision to speak to Jermain Defoe at half-time.
The Newcastle 'keeper appeared to wait in the tunnel to congratulate Defoe after he scored a stunning volley just before the break in Sunday's Premier League clash at the Stadium of Light.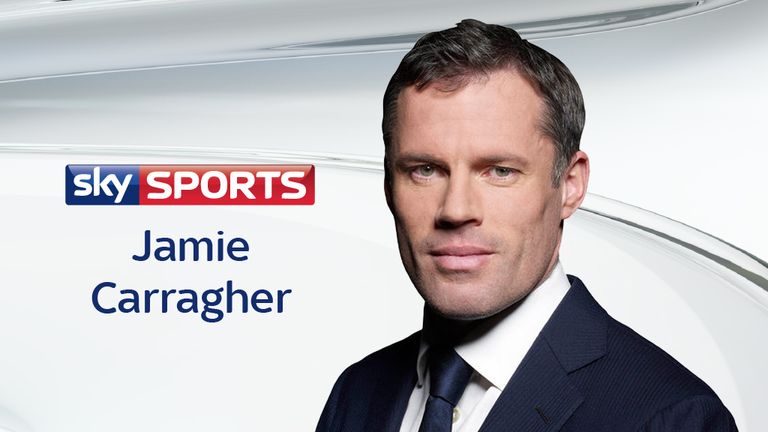 There is no doubt he (Krul) is passionate about the club and he looks like one of the leaders, but I think it is a mistake.
The goal turned out to be the winner as the Black Cats won the Wear-Tyne derby 1-0 - their fifth successive victory over their local rivals.
And, speaking on Sky Sports, Henry said Newcastle lacked the necessary commitment to win the match.
"I have seen them play a lot this year away from home, they have been great at St James' Park but away from home there is no desire, no commitment whatsoever," he said.
"I don't know what it is but as soon as they leave St James' Park, they don't perform. You can lose a derby, it hurts, but you have ways of losing and today they were really passive.
"Fans will understand losing but when they play away from home, something is missing."
While there was little Krul could have done to stop Defoe's match-winning strike, Carragher said the 'keeper made a mistake by speaking to the England international at half-time.
"I wouldn't do it or want to see one of my own team doing it," said Carragher. "Someone who doesn't care about football might say it is good sportsmanship, but when I played in Everton v Liverpool games, I would certainly not be shaking an Everton's player hand if he scored a goal.
"He is actually waiting for him and smiling. When you play a derby game, you don't just play on the day, there is the build-up through the week, the training ground, the press, everyone is on edge, you build yourself into a frenzy when you despise the opposition.
"At the end of the game, if you lose 1-0 you shake hands and say 'great goal Jermain', you don't smile or laugh. We don't know what he said, but there is no doubt he is passionate about the club and he looks like one of the leaders, but I think it is a mistake.
Live Ford Monday Night Football


"I don't know why he is laughing and patting him on the back of the head, I am not saying he is a terrible character but no matter what he says I can't look at that in a big derby game and think that's right."
Henry also revealed how his former Arsenal team-mate Jens Lehmann would have reacted in a similar situation.
"He would have been in the dressing room waiting for us and he would have pinned us on the wall, saying 'what are we doing?' Even if you score in training, they say you are lucky!" he said.
Krul later insisted the images had been misinterpreted and denied he waited in the tunnel to congratulate Defoe.