QPR face potential FA sanctions after objects are thrown at Chelsea players
Last Updated: 13/04/15 10:35am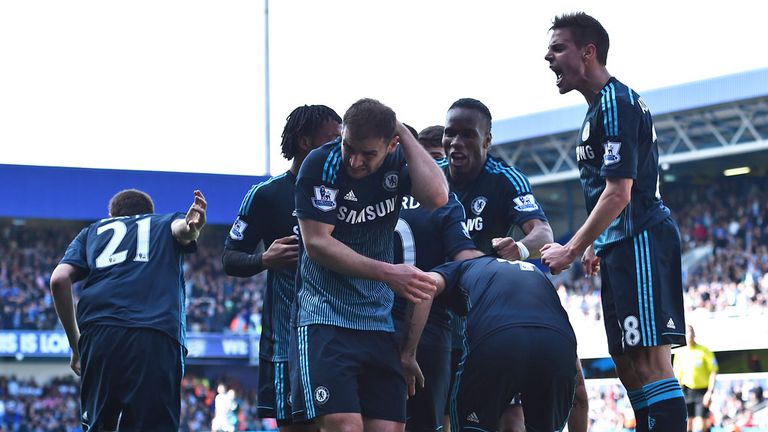 QPR face potential sanctions from the Football Association after Rangers fans threw objects at Chelsea players during the Blues' 1-0 win at Loftus Road on Sunday.
The FA will be contacting QPR and Chelsea after Branislav Ivanovic was struck on the head by a cigarette lighter as Chelsea celebrated Cesc Fabregas' 88th-minute winner - plastic bottles, coins and matchday programmes were also among the items hurled and Branislav Ivanovic appeared to be struck by a cigarette lighter.
Andre Marriner's report will be key to whether QPR face any action - it is due to be sent to the FA on Monday - and the club could be hit with a fine as punishment for failing to control their fans.
QPR manager Chris Ramsey said: "We don't want objects thrown on the pitch, these rivalries can sometimes go too far.
"I don't know what happened and I didn't see it but, if that's the case, we don't want those people back in the club."
Chelsea manager Jose Mourinho played down the incident and said after the match: "The game was correct in the pitch and correct in the stands, and hopefully correct outside. It is not easy in an emotional game like that.
"If, at the end of the game, someone threw a pound coin, put it in your pocket. If someone threw a chocolate, eat it. It is no problem, everybody needs a pound!"
Fabregas' winner was the decisive moment in a tense London derby and the defeat leaves QPR in the relegation zone, two points from safety and having played more matches than most of their relegation rivals.