West Ham striker Carlton Cole says he would like to stay at the club next season but remains open minded about his next move.
Cole's current contract with the Hammers ends in the summer and the 31-year-old has yet to be offered a new deal.
The striker missed out on a January deadline-day move to West Brom when West Ham's bid to bring in Tottenham's Emmanuel Adebayor fell through at the last minute.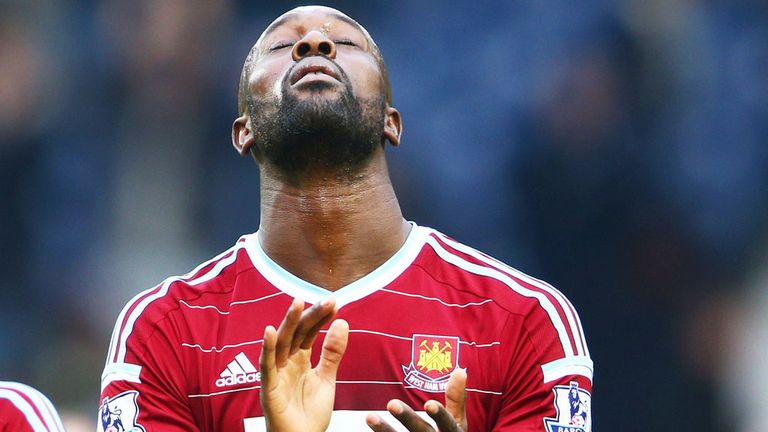 I love the place, I love the fans, I love everything about West Ham.
Albion boss Tony Pulis is an admirer of Cole's talents and may make a summer bid to revive the move but in the meantime Cole is simply concentrating on his football.
Speaking at a 'Football Fighting Ebola' event, Cole told Sky Sports News HQ: "I love the place, I love the fans, I love everything about West Ham.
"But I know all good things do come to an end sometimes and you have got to just crack on. I'm trying my best to put myself in the best position to have a new contract, if not at West Ham then somewhere else."
Cole, who is the co-founder of Football Fighting Ebola, says if he is not offered another deal at West ham then he would consider a move abroad to America or China.
"I'm quite open, I am an adventurous guy," he added.
"I wouldn't mind a bit of China or even the MLS, you never know. I'm really open and I just want to see what offers are on the table and take it from there."