FIFA to hand out cash to officials who attend annual congress
By Bryan Swanson, Chief News Reporter, SSN HQ - exclusive
Last Updated: 17/04/15 5:30pm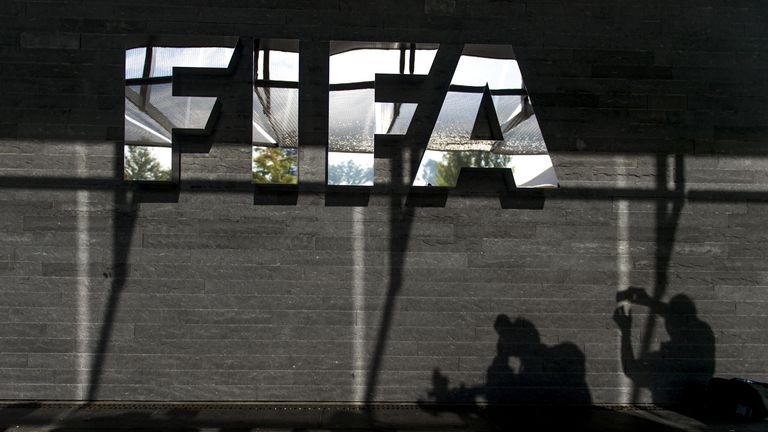 FIFA will hand out up to more than half a million dollars in cash to officials who attend next month's annual congress.
Officials from all 209 associations are entitled to receive an allowance of $1,000 (£666) for their five-day attendance around the FIFA Congress.
FIFA has confirmed the allowance, for personal expenditure, is distributed in cash in US dollars from a FIFA administrative office, 'upon proof of identity and official accreditation'.
A FIFA spokesperson has told Sky Sports News HQ: "The payment is made in cash as, from an administrative point of view, it would be extremely difficult to organise bank transfers for so many people (almost 700 people, with some of them who change at the last minute) and in 209 different countries and because the transfer fees would be too high in proportion to the amount of the allowance."
Each association is entitled to receive a maximum allowance of $3,000 (£2,000) for three officials, which means a total of more than $627,000 (£417,000) can be claimed in cash.
FIFA also offers to pay basic accommodation and travel costs for all associations.
The cash allowances are within FIFA rules, and there is no suggestion of any improper payments.
The 65th FIFA Congress will be held on 28-29 May in Zurich