Guillem Balague insists Javier Hernandez will return to England in the summer, but will not be playing for Manchester United next season.
Playing in place of the injured Karim Benzema, the Real Madrid striker netted a late winner in the Bernabeu on Wednesday to send the European champions through to the Champions League semi-finals at the expense of rivals Atletico.
Hernandez is currently on a season-long loan in the Spanish capital from United, with the La Liga giants having the option to make the deal permanent at the end of the season.
However, Balague has insisted that Real are not keen on taking United up on the offer, and a number of English clubs are interest in securing the Mexican's services instead.
"If Real Madrid want him there is a 10m euros [£7.15m] buyout clause," Balague told Sky Sports News HQ.
"But they are not going to keep him. There are several big English clubs that want him, but I don't think Manchester United want to keep him.
"He will move on to one of those other English clubs."
Sky Sports' pundit Thierry Henry was critical of Hernandez for not celebrating with Cristiano Ronaldo, who provided the assist for the last-gasp winner, but Balague revealed that the pair embraced after the match.
"Not much was made of Javier Hernandez celebrating on his own," Balague added.
"At that moment, Ronaldo actually celebrated with his team-mates. Sometimes he just does it on his own, sometimes he is just saying it is just down to me.
"At the end of the match, Hernandez found Ronaldo and gave him a really big hug."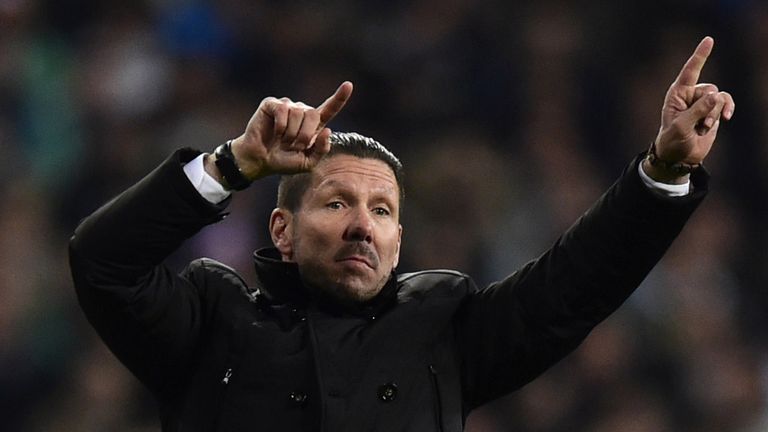 Atletico boss Diego Simeone also came under much scrutiny in the aftermath of their heartbreaking exit for being too negative over the two legs.
Simeone's side mustered just four attempts at goal in the Bernabeu, but Balague says the Argentine coach is still thought of positively in Spain.
"There is still a lot of respect for what Simeone and Atletico are doing here in Spain," Balague added. "It is still seen as a miracle that a rich Real Madrid team took eight games to beat them.
"They are still one of the top teams in terms of expenditure, but they spent a fifth of what Real did."