Chelsea midfielder Ji So-yun has landed the PFA Women's Player of the Year award.
The 24-year-old South Korea international was honoured following an impressive debut season in the Women's Super League after joining Chelsea last year.
Ji was completing an award double for Chelsea at the ceremony at the Grosvenor Hotel in London after Eden Hazard scooped the men's award.
She said: "It is a big honour to receive this award - I want to thank Chelsea Ladies' players and staff.
"I'm really, really happy to be nominated alongside Hazard, I'm really proud of myself and Chelsea, and the Chelsea Ladies team."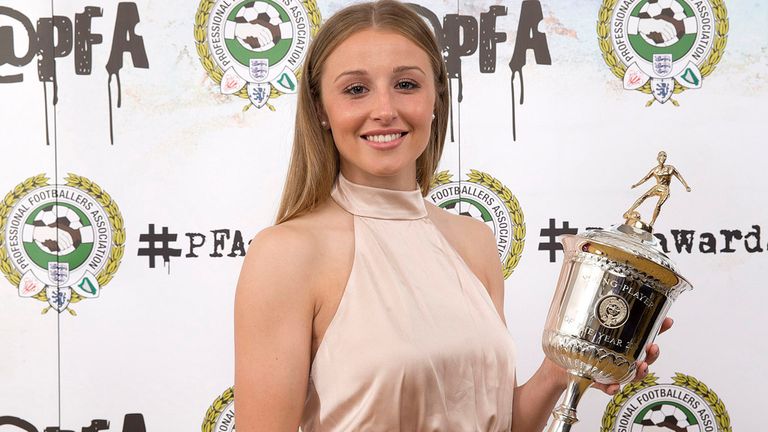 Meanwhile, Leah Williamson of Arsenal Ladies claimed the PFA Women's Young Player of the Year award.
Williamson, 18, is a regular starter for Arsenal and came to prominence earlier this month when she held her nerve to score the crucial penalty for England U19s when they replayed the final few seconds of their European Championship qualifier against Norway in Belfast.
Her goal secured a 2-2 draw and booked England's place in this summer's finals in Israel.