Chelsea defender Branislav Ivanovic has heaped praise on "influential" Jose Mourinho, describing him a manager always "three games ahead".
Mourinho has led Chelsea to the Premier League title with three games to spare, and after an impressive season, Serb full-back Ivanovic is full of praise for his manager.
Speaking to Sky Sports News HQ, Ivanovic said: "I think he is a very honest person. He always says what he really thinks, about you, about your private life. He always gives his opinion.
"In the first couple of weeks working with him, you are already changing your mind, changing your philosophy. When I'm looking just from the side, when we've got a game tomorrow, he's already played the three games in front."
Chelsea have lost just two games in the League all season, scoring 69 goals to extend a 13-point gap over nearest rivals Manchester City and Arsenal.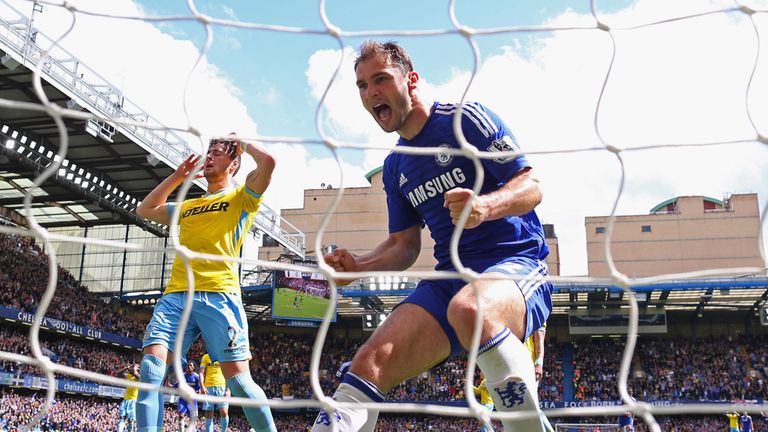 According to Ivanovic, one of Mourinho's biggest positives is his influence on the dressing room, and the trust the players have in him.
"He knows everything about football, about the game, and he just tries to [put] this influence on the players he's working with," Ivanovic continued. "One of the most important things for him, I think, he's very strong inside the team and people really, without any doubts, believe in what he's doing.
"If it's a difficult situation, he's honest, he knows what to say, how to say it, and that's why this is all a good result for him."
Watch Chelsea v Liverpool on Super Sunday, live on Sky Sports 1 HD from 3.30pm.