Bournemouth skipper Tommy Elphick has lifted the lid on his bizarre pre-match ritual which has seen him become a regular absentee from team photos this season.
Matchday XI photos taken on the pitch minutes before kick-off often feature just 10 Bournemouth players with the skipper usually found next to one of the goalposts.
The 27-year-old clutches the goalpost before head-butting it while he talks to himself. It all started when the centre-back was at Brighton, where he began his professional career.
"It's just something that I picked up in the first game I ever played for Brighton," Elphick told Sky Sports News HQ.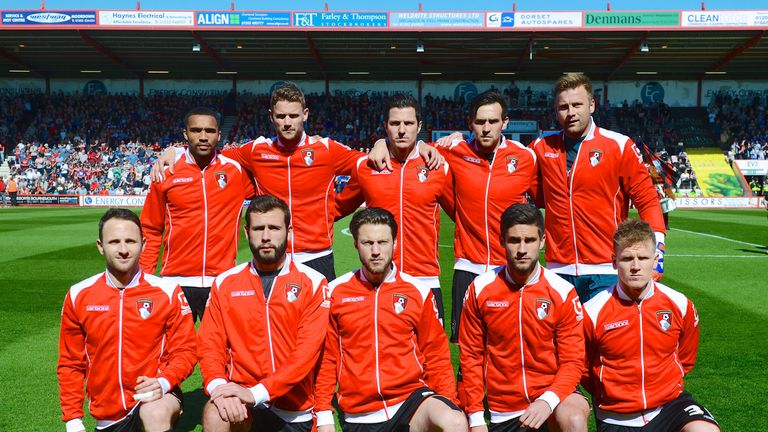 "The goalkeeper had the wrong colour jersey on and there was a little bit of a palaver when he was trying to get it changed. I had a little bit of mud under my boots and I banged it off the post and it just stemmed from that really. I thought I'd do it for every game since.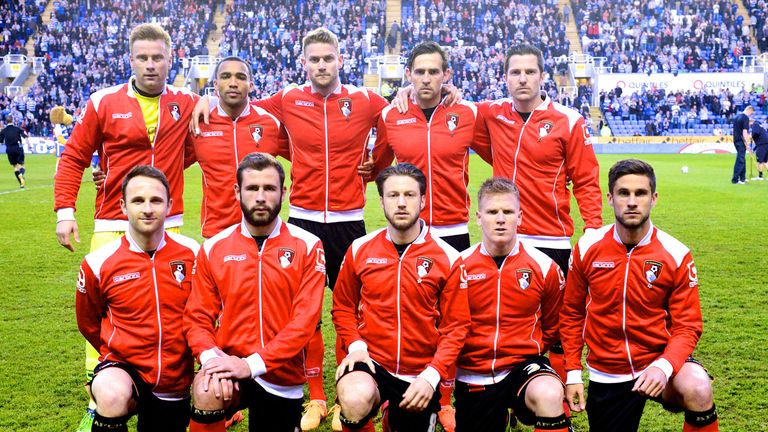 "As things went along, a psychiatrist got involved with the club and told me that's quite a good time to be able to say a few words to yourself and get a little bit pumped up and remind yourself of the job you have to do. That's basically what it is about.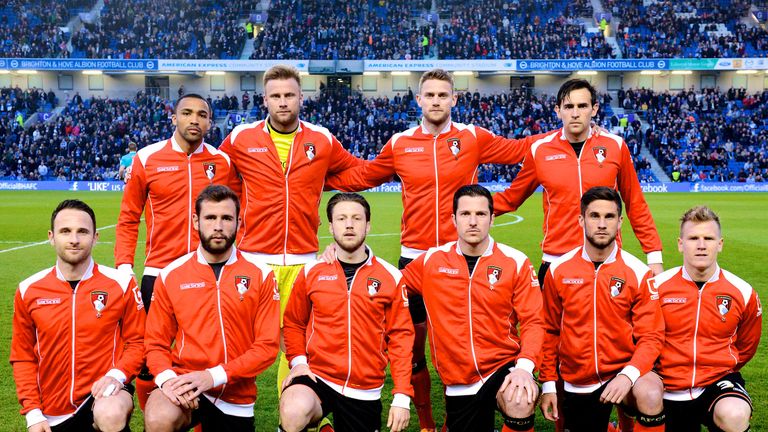 "I think it also gives me a chance to bond with the fans when you run towards them and they're singing your name. It gets them a little bit pumped up for the game as well, but it's really to remind myself of the job I have got to do and what lies ahead."
Elphick, who led to Bournemouth to promotion as champions on a dramatic final day in the Championship, has no plans to change the ritual in the Premier League next season.
"It gets me in a place where I am able to perform at my best," he said. "It's not something I am not going to stop."