Chelsea forward Eden Hazard set to miss final game after dental surgery
Last Updated: 21/05/15 7:53pm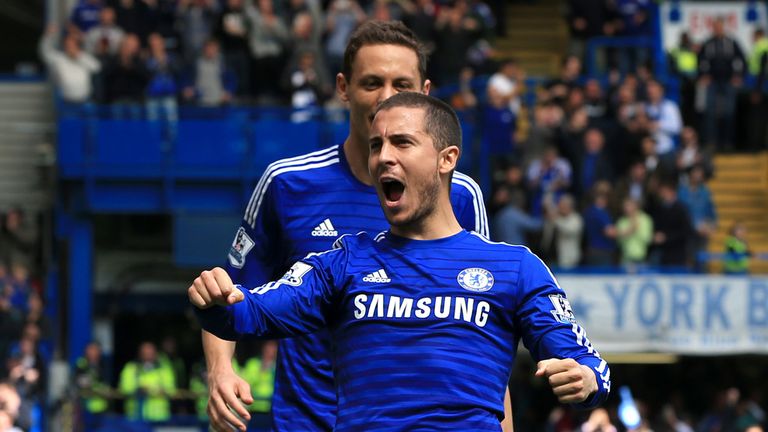 Eden Hazard is expected to miss Chelsea's final Premier League game of the season against Sunderland after undergoing emergency dental surgery, the Football Writers' Association (FWA) has said.
The 24-year-old had three wisdom teeth removed on Wednesday and was unable to collect the FWA's Footballer of the Year trophy at their awards ceremony on Thursday.
He did send a message to the event, writing on twitter: "Big thank you to the English Football Writers for naming me their player of the year. I am sorry I cannot be there tonight but please know I am very proud of this big award."
Hazard has played in all 37 of Chelsea's league fixtures but is unlikely to feature against Sunderland at Stamford Bridge on Sunday, where the Londoners will be presented with the Premier League trophy for the first time since 2010.
"Eden Hazard has had emergency dental surgery and will be unable to collect his award in person tonight (Thursday)," the FWA said in a statement.
"Hazard will almost certainly miss Chelsea's final game against Sunderland -- the first Premier League game he will have missed this season."
Former Chelsea striker Gianfranco Zola will pay tribute to Hazard, who also won the Professional Footballers Association player of the year award last month, at Thursday's awards ceremony.
Chelsea chairman Bruce Buck will deliver a message from the Belgium international.