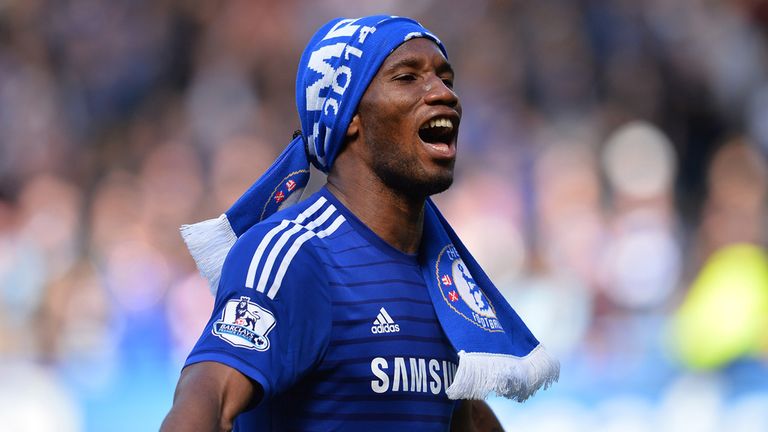 Didier Drogba has announced today's Premier League game against Sunderland will be his last as a Chelsea player.
However, Drogba has no plans to retire from football just yet and will leave Stamford Bridge to pursue his playing career.
The 37-year-old striker returned to the club last summer on a one-year deal and helped win a fourth Premier League title.
"I want to play for at least one more season and in order to play more football I feel I need to go to another club," Drogba said on the club's website.
"All the fans know my love for Chelsea and I hope to be back here in the future in another role."
Speaking to Sky Sports ahead of Sunday's game, he added: "I spoke with the manager and the board and we all agreed that as I wanted to enjoy a bit more the pitch, they will let me go.
"I will always come back here. It is good to know the club want me to come back and be part of the future of this team. I am happy how we found this solution."
Drogba previously spent eight years in west London between 2004 and 2012, winning 12 trophies and scoring the decisive spot-kick against Bayern Munich in the 2012 Champions League final.
The Ivorian left to play in China and Turkey before he returned for a second spell under Jose Mourinho, who first signed him from Marseille from £24m in 2004.
"Everyone at Chelsea Football Club would like to thank Didier for his fantastic service and he is always welcome back to Stamford Bridge," added the Blues in a statement.
"We are sure all our fans would like to join us in wishing him well for the future and thanking him for giving us so many wonderful memories."