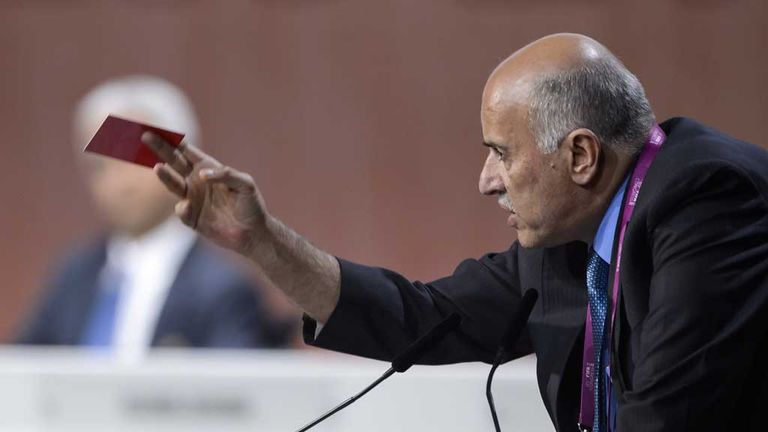 The Palestine Football Association (PFA) has dropped its motion to suspend Israel from FIFA.
The PFA was pushing for a vote on suspension at the scandal-ridden FIFA Congress in Zurich after accusing Israel of hampering the movement of Palestinian players.
It is also protesting the participation in the Israeli national championships of five clubs located in Jewish settlements in the occupied West Bank. The clubs play in the third and fourth divisions.
Israel has cited security concerns for the restrictions it imposes and the country's football association has argued that it has no control over security forces.
PFA president Jibril Rajoub said he had been persuaded to back down, but added: "I decided to drop the suspension but it does not mean that I give up the resistance."
That 'resistance' includes a demand that FIFA sets up a committee to ensure the free movement of players and goods, as well as asking FIFA to pass on a decision to the United Nations over the future of the five Israeli clubs in the occupied territories.
Applause broke out inside the theatre after Rajoub and Israel FA president Ofer Eini shook hands moments after the motion was withdrawn.
A suspension of Israel would have caused their results in the European Qualifiers to be removed, and Wales could have seen their 3-0 win in Haifa two months ago quashed.
Wales boss Chris Coleman admitted on Thursday it would be tough to see his side bounce back from such a disappointment as they prepare to face Belgium next month in a game that could decide Group B.