David Gill confirms he will not take up FIFA executive committee post
Last Updated: 30/05/15 12:42pm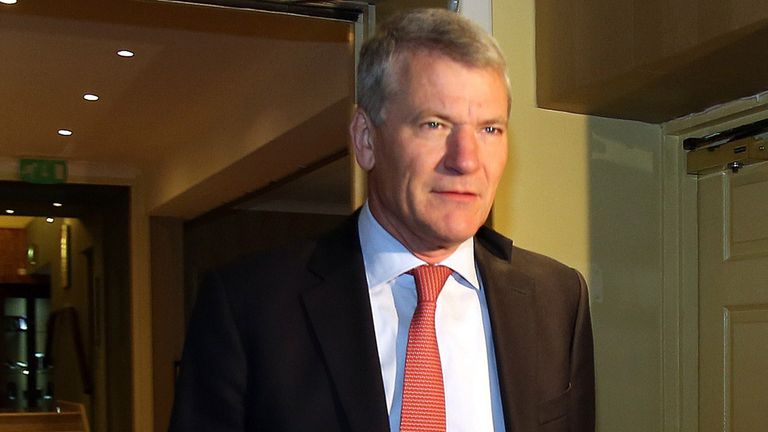 Football Association vice-chairman David Gill has confirmed he will not take up his post on FIFA's executive committee.
Gill, the former Manchester United chief executive, says the "terribly damaging events" of the past week convinced him to reject a place while Sepp Blatter is still president of FIFA.
Gill did not attend Saturday's first executive committee meeting in Zurich, following Blatter's re-election to a fifth term in office on Friday, where he was due to sit as Britain's FIFA vice-president.
Blatter beat rival presidential candidate Prince Ali of Jordan despite the crisis which has seen seven FIFA officials arrested, 18 people indicted by US justice authorities, and a Swiss criminal investigation into 2018 and 2022 World Cup bidding.
Gill said: "This action is not something I take lightly but the terribly damaging events of the last three days have convinced me it is not appropriate to be a member of the FIFA executive committee under the current leadership.
"I do recognise that Mr Blatter has been democratically elected and wish FIFA every success in tackling the many troubling issues it faces. However, my professional reputation is critical to me and I simply do not see how there will be change for the good of world football while Mr Blatter remains in post.
"I will continue to focus on my positions within the FA and UEFA, which I take seriously and am privileged to hold."
The British vice-presidency is elected by UEFA members and an election for that post is now likely to take place.
Gill added: "As I explained to my European colleagues at the UEFA meeting on Thursday, I will not be taking my place on the FIFA executive committee. Out of respect for the FIFA Congress and the other 208 member associations, it was right to wait until after the election to confirm my decision."
Meanwhile, Russian President Vladimir Putin has sent a telegram to Blatter congratulating him on his re-election.
"The head of the Russian state expressed confidence that experience, professionalism and high authority will help (Joseph) Blatter in future encourage the spread in the geography and popularity of football in the whole world," a Kremlin statement said.
Russia was interested in co-operating with FIFA in general and in particular in preparation for the 2018 World Cup in Russia, added the statement.