Jeffrey Webb is first FIFA official to be extradited to United States
Last Updated: 16/07/15 11:33am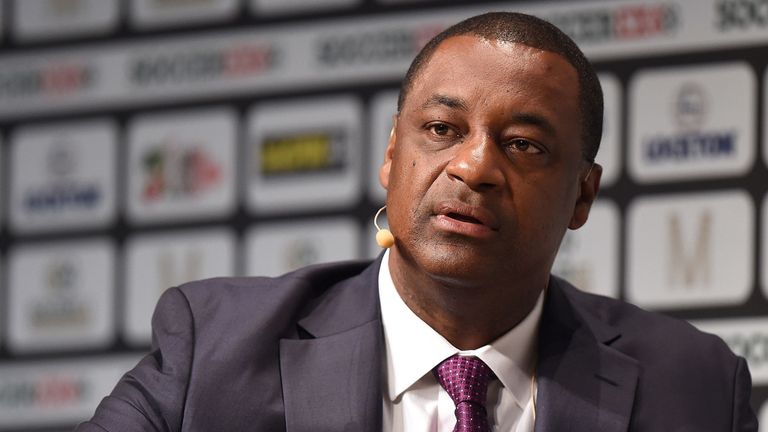 The first of the seven FIFA officials held in custody in Switzerland on charges of corruption has been extradited to the United States.
The unnamed official, understood by Sky Sports to be former FIFA vice-president Jeffrey Webb, was handed over to a three-man US police escort in Zurich on Wednesday and accompanied on the flight to New York after he agreed to be extradited last week.
The other six accused remain opposed to extradition and are still in Switzerland, with Webb expected to face the charges in a New York court.
Webb is accused by US prosecutors of "accepting bribes totalling millions of dollars in connection with the sale of marketing rights to various sports marketing firms and keeping the money for himself."
The former president of CONCACAF is also facing fraud charges in the Cayman Islands over a healthcare scandal.
A statement from the Swiss Federal Office of Justice read: "The first of the seven FIFA officials being held in custody in Switzerland was extradited to the US on 15 July."