Everton manager Roberto Martinez says John Stones has been unsettled by Chelsea's confirmed interest in signing him - but believes he will be a better player as a result.
Chelsea have had two bids for Stones rejected by Everton this summer, the second of which was an offer of £25m.
But Martinez believes the experience will benefit Stones, who he is adamant will play a key role for the Toffees again this season.
He said: "Obviously that's something that you hope that he'll learn from and you get more mature and those experiences are good experiences. The bad situations that you suffer as a player are when you are injured, when you are not in the team, when you cannot reach a certain level and you cannot enjoy your football.
"Clearly John is one of the outstanding young talents that we have in the squad and you're going to get that sort of attraction and that interest from the outside.
"Everything has been handled in a good manner and I just understand that that's a positive.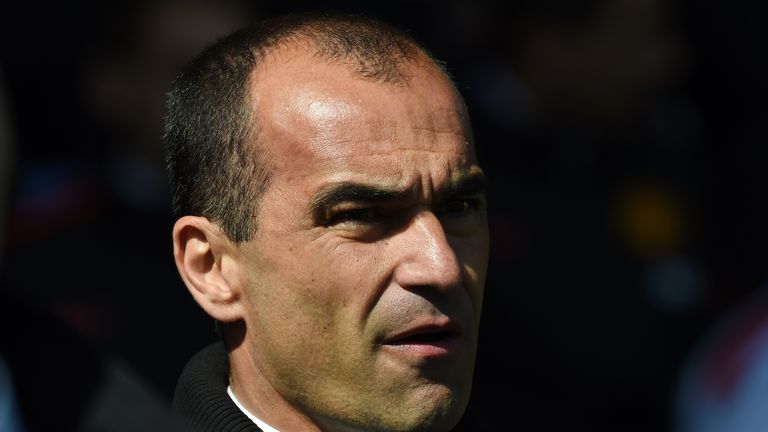 John [Stones] is an Everton player and there's nothing else to comment on that.
"When you've got a young talent doing well, having important roles – young players like Romelu Lukaku, Ross Barkley, John Stones have had very important roles throughout this season – you're going to get that sort of interest.
"John is an Everton player and there's nothing else to comment on that."
Martinez - whose team finished 11th last season - is keen to add a trio of new personnel to his group.
He said: "In order to be competitive for the next 10 months, we need three new signings and that is what we are going to work extremely hard on between now and the deadline."
Gerard Deulofeu, Tom Cleverley and David Henen have already arrived this summer and Martinez also confirmed Everton are in talks to bring in River Plate youngster Thomas Andrade on loan. The Argentine is at the club and training with the side.
"He is a young man with a terrific talent, who is already with us," Martinez said of Andrade.
"Hopefully we are going to agree a loan to allow him to get used to the British game. He is one for the future, not for the first team straight away."