Former Derby, West Ham and Manchester City striker Paulo Wanchope has stepped down as Costa Rica head coach after being involved in a bizarre fight with a security guard at a game in Panama.
The Costa Rican soccer federation said on Wednesday night their coach had decided to "step aside" from his job.
The video shows the 39-year-old, at the stadium as an observer, attempting to open a gate after a CONCACAF match against Panama which forms part of the qualifying for the 2016 Olympics in Rio.
It is believed Wanchope was trying to get to the touchline to remonstrate with the referee over a series of decisions. He was prevented from opening the gate before seeming to push a ball boy out of his way.
Wanchope then appears to aim a punch at the security guard next to the gate, who retaliates with a kick before the pair become involved in a scuffle on the ground.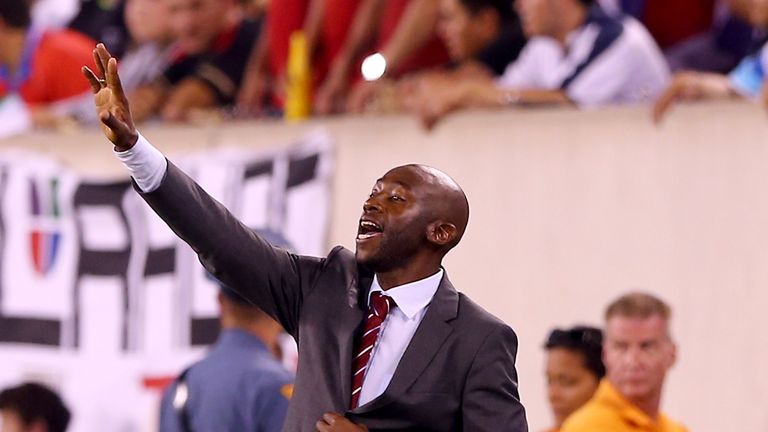 Police intervened to separate the pair.
Wanchope's brother Javier is understood to have told reporters: "Security was bothering him. I believe that authorities from UNCAF (Central American Football Union) have to calm things. Authorities came in yelling and weren't calming thing things down."
Ramon Cardoze, vice president of the Panama Soccer Federation, said: "He could go down at a certain point, but not in that aggressive way."
Costa Rican newspaper La Nacion called the incident "shameful", while Prensa Libre called it "embarrassing".
Watch the incident by playing the video at the top of the page.