From Crystal Palace to Kerala Blasters...Peter Ramage talks about move to Indian Super League
By Ben Nagle
Last Updated: 26/08/15 1:50pm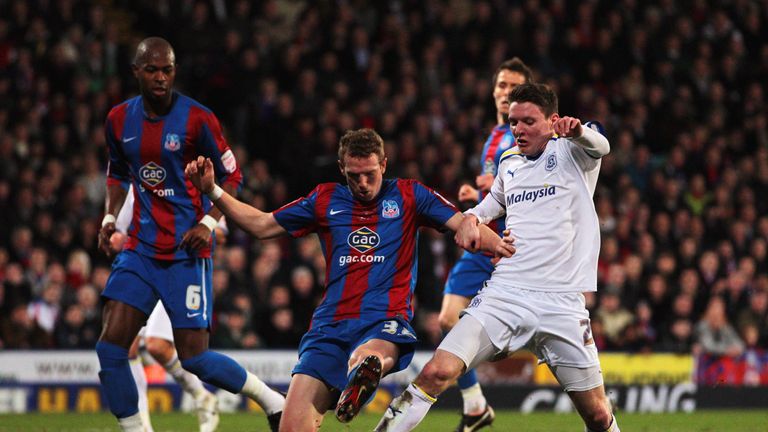 As Peter Ramage speaks about his upcoming move, you can hear the excitement in his voice. At 31 years of age, he admits it is time for a new challenge, and this is one he just couldn't turn down.
Released by Crystal Palace after three successful years in south London, come October he will head to the Indian Super League to ply his trade for Kerala Blasters. A new league, a new opportunity, a new chapter in his life.
Co-owned by legendary batsman Sachin Tendulkar and managed by former Palace boss Peter Taylor, there will be some familiar faces present when Ramage touches down 8000 miles from home in Kochi, south-west India.
But, as he speaks to Sky Sports, the centre-back admits playing in India isn't something he had ever envisaged. In fact, it was a chance meeting between Taylor and Palace chairman Steve Parish at Julian Speroni's testimonial match that got the ball rolling.
"I came down for Jules' testimonial in May, and on the way home I got a phone call from Peter Taylor, who said he'd been at the game and spoken to the chairman," Ramage explains. 
"It was just an enquiry; it wasn't something I was thinking about. It wasn't something I was given much time to think about, I had just a few days to make my mind up and weigh everything up."
Kerala wanted an answer straight away, and when Ramage dug deeper into the Indian Super League, he quickly came to realise this was an opportunity he couldn't refuse.
There are legends of the game in each of the eight teams in the league, and Kerala play in a 75,000-seater stadium, the same size as Old Trafford.
"From what I've been hearing, the league are looking to bring in established players at a crossroads in their career," he continues.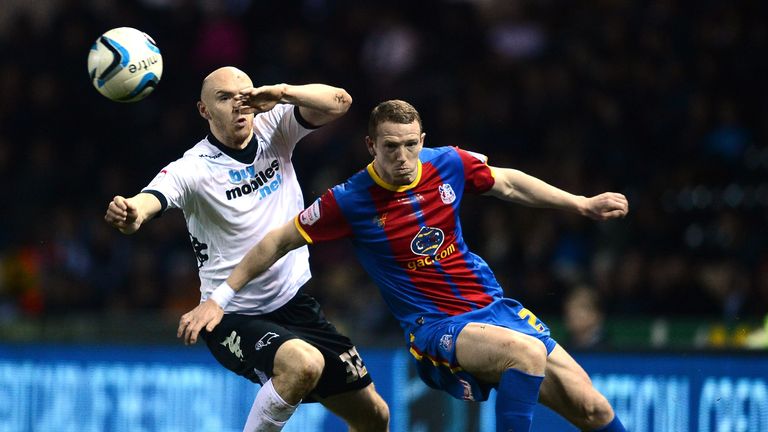 From what I've been hearing, the league are looking to bring in established players at a crossroads in their career.
Peter Ramage
"Simao, the Portuguese winger, Luisao, the Brazilian centre half – these are players coming to the ends of their careers, but still have a lot to offer.
"They're legends of the game and will still demand the same level they had a couple of years ago, so it's only going to get better and more competitive. I've always wanted to play abroad but I never thought it was going to be India."
Roberto Carlos will manage Delhi Dynamos, while also donning his boots to maraud down the left wing once more, and Nicolas Anelka will play for Mumbai City. Marco Materazzi is at Chennaiyin, and Carlos has been joined in Delhi by John Arne Riise.
The former Newcastle man admits he has spoken to good friend Andre Moritz, the former Palace midfielder who spent some time at Mumbai City last season, to get the low-down on some of the players he will meet.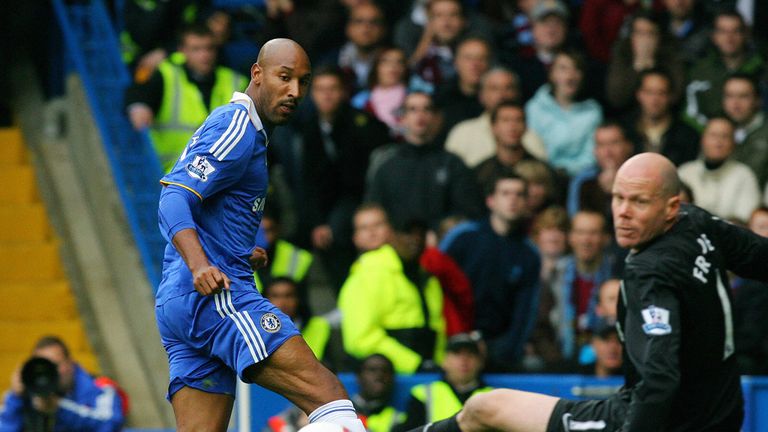 "Roberto Carlos has been – and still is – one of the best left backs in the world. I was speaking to Andre, because he knows him from Brazil, and he couldn't speak highly enough of him.
"Nicolas Anelka is still fantastic and has gone for a hell of a lot of money in his time. The season before last, he was still scoring in the Premier League. To pit my wits against these kinds of players is something that I'm relishing.'
Something else the 31-year-old is relishing is stepping out in front of bumper crowds, the likes of which he has rarely seen in his career. Kerala reached the final of the competition last year, and over 60,000 passionate supporters watched the side defeat table-toppers Chennaiyin 3-0 in the first leg of the semi-final.
From growing up on Tyneside and coming through the Newcastle academy, Ramage is used to walking out at St James' Park, but since leaving seven years ago, it has been a rare occurrence to play in front of so many people.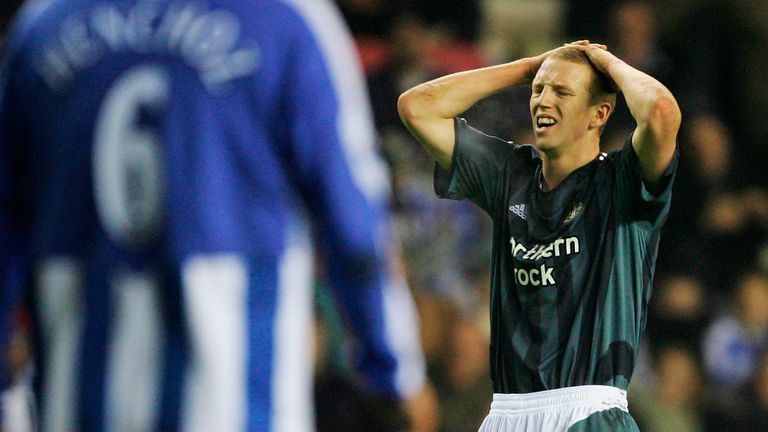 "I can't wait," he explains. "I've had 52,000 passionate Geordies baying for blood, and walking out at Selhurst is just as intimidating. I'm pretty much used to it, but I do think it will be a different experience… it's one I'm really looking forward to."
Footballers jet across the world at different stages of their career, but Ramage is a family man who is yet to ply his trade outside of British shores. As he prepares for his first game at Kerala, his eldest daughter will begin school a 14-hour plane journey away in September.
He knows it will be tough to deal with, but after extensive conversations with his wife Tanisha, he decided it was just too good an offer to refuse.
"She understood that, she's been great and I couldn't have asked any more from her," he continues. "She's going to hold the fort while I'm away.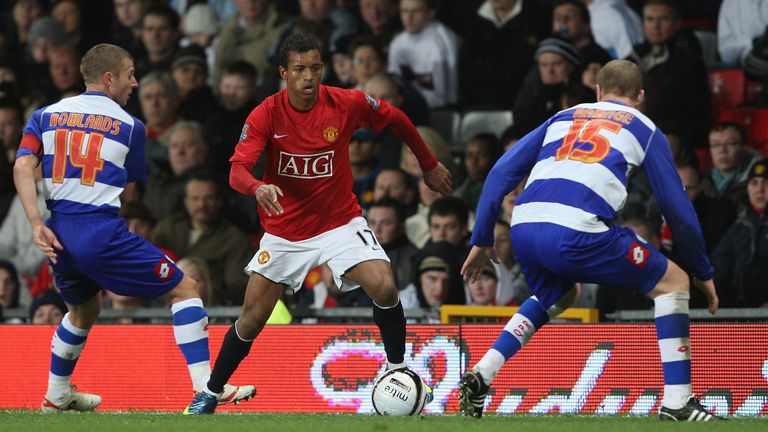 "The club were really good, they offered the chance for my family to come over and live with us, but it's just too far for a short space of time.
"It's going to be hard; I'm going to miss them. As my mum said to me though, servicemen go out to war and spend months on end away from home… I'm only going for a one-off four, five months, so hopefully I can get my head around that and get on with it.
"I'll be packing the kids' factor 50 and all sorts. My skin ain't built for that kind of weather… but I can't wait. I'm fit as a fiddle and ready to go."