Ian Holloway
Football Expert
Ian Holloway's predictions: Blackburn to break duck, Ipswich to remain top
Last Updated: 28/08/15 4:44pm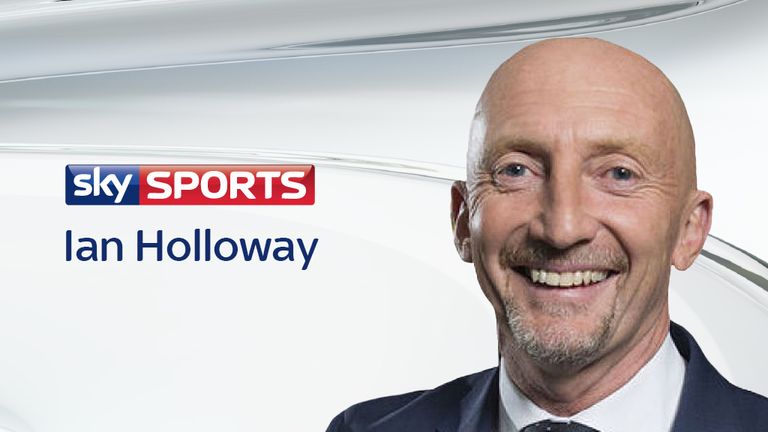 Sky Sports pundit Ian Holloway predicts the outcome of the big Football League weekend fixtures.....
The coffee in the Holloway household tasted sweet this week after I out performed my wife Kim in our prediction competition. She lost the bet and had to brew the beans for the week.
After seeing off her challenge, I'm back predicting solo this week and I'm looking forward to some exciting games across the weekend….
Blackburn v Bolton, Friday, 19:45, Sky Sports 1
Mixed feelings on this one, it's a hard one to call as both of them haven't started the way I thought they would. However, both these teams carry quality within their ranks, especially Blackburn with Nathan Delfouneso. He's grabbed a couple of goals already and I fancy him to score again. Bolton have got a lot of new players and it will take them time to settle. My old player Stephen Dobbie got the goal last week and he'll score a few more in the coming weeks, but not in this one. Home win. 
OLLIE PREDICTS: 2-0 (Sky Bet 8/1)
Derby v Leeds, Saturday, 12:45, Sky Sports 1
Wow. This will be a fantastic game. I don't like following trends (Derby and Leeds have drawn every game), it's only matter of time before one of them wins.
I was very impressed with Derby against Birmingham and although I like Leeds too, I think home advantage with that crowd will be the deciding factor. It hasn't gone for Paul Clement so far but I feel it will now. 
OLLIE PREDICTS: 1-0 (Sky Bet 11/2)
Bristol City v Burnley, Saturday, 15:00
After a brilliant result last week at Middlesbrough I can only see Bristol City getting better. It really raised the eyebrows that victory – not many people saw that coming. They were very unfortunate in the first few games and didn't get what they deserved. Burnley under Sean Dyche will be a tough cookie though.
The signing of Andre Gray is a real statement. Having lost Danny Ings to sit on Liverpool's bench, Sean needed to make a couple of big signings. Joey Barton is a great signing for them. He's experienced and a leader. 
OLLIE PREDICTS: 2-1 (Sky Bet 17/2)
Huddersfield v QPR, Saturday, 15:00
I think QPR are on a right roll in the league now. There will be some very talented players on show in this game but I think the away side will just nick it with Charlie Austin getting the first-goal – some of his play last week was fantastic against Rotherham. His lay-off for Chery's goal was unbelievable and he's always on the end of things.
If I was managing in the Premier League, I'd sign him for £15m, it's nothing in this climate. The game has gone so mad that a club will pay £15m for a left-back's right foot! I'd rather buy two Charlie Austin's rather than a centre-back for £30m.
OLLIE PREDICTS: 1-2 (Sky Bet 9/1)
Hull v Preston, Saturday, 15:00
I really like Preston – they'll be many people's bogey team this year. They beat a Premier League side in Watford on Tuesday night. It's only a matter of time until Joe Garner and Jermaine Beckford start scoring. However, Hull are a good side under Steve Bruce and this will be a tight game. I like the signing of Shaun Maloney, he's a really good footballer. He'll fit in well.
I never like predicting a 0-0 so I've got to go 1-1. 
OLLIE PREDICTS: 1-1 (Sky Bet 9/2)
Ipswich v Brighton, Saturday, 15:00
I've always got to vote for Mick McCarthy – they'll just be too strong for Brighton. They are both at the top of the table and either of them could sustain it over the course of the season. Mick's been there and done it and Chris Hughton has been a champion with Newcastle.
Losing in the play-offs is a great motivation for the next season. As a manger you tell the players to remember everything they felt, including that horrible feeling when you failed. We used that all the time. It galvanised the group, it galvanised the players. 
OLLIE PREDICTS: 2-1 (Sky Bet 8/1)
Nottingham Forest v Cardiff, Saturday, 15:00
What a fantastic result for Cardiff last week at Wolves, who I fancied strongly. I've learned my lesson and I'm going for an away win here. Those four years that Forest lost in the play-offs has damaged to club. Obviously they are a great bunch of fans and they could come good at any minute but Britt Assombalonga is a huge loss, he's a goal machine. 
OLLIE PREDICTS: 1-2 (Sky Bet 10/1)
Rotherham v Fulham, Saturday, 15:00
Player-for-player, pound-for-pound, Fulham should win. It doesn't always work like that as Steve Evans gets his players so motivated but this looks like an away win. That style can only work a certain amount of times. If you don't cough up the money and add to the squad by bringing quality in then it isn't going to last. Have they spent enough? I don't think so. Would Steve have had more targets? Possibly. To keep getting better you have to spend more money.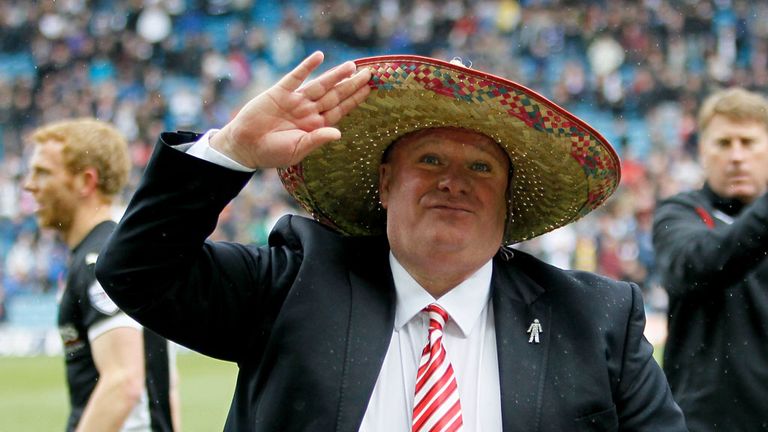 OLLIE PREDICTS: 0-2 (Sky Bet 12/1)
Swindon v Sheffield United, Saturday, 15:00
I thought Swindon played some fantastic stuff last year and we didn't do them justice on Sky – we didn't show them enough. I admire the manager Mark Cooper. He's doing things differently getting players to be brave on the ball. Credit to him. I'm really proud of him – I knew his dad Terry very well, he was one of my managers.  
OLLIE PREDICTS: 2-0 (Sky Bet 12/1)
Luton Town v Portsmouth, Saturday, 15:00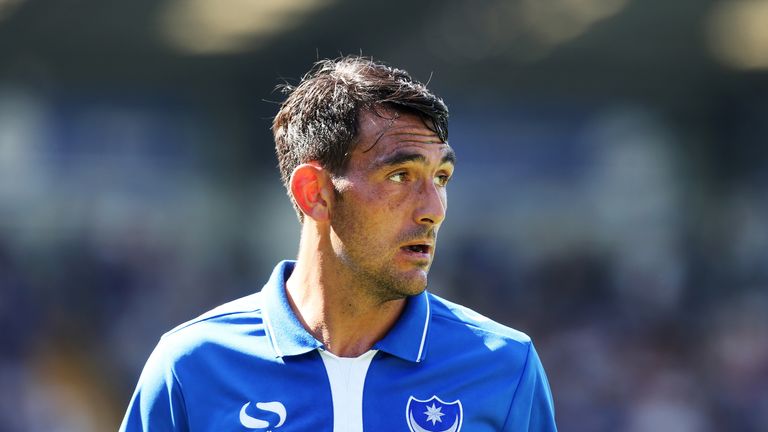 I think Portsmouth are going to win the league, so I simply have to go with them here. Luton played very well against Stoke, they were unlucky, but with players like Gary Roberts, Portsmouth should have too much firepower.  
OLLIE PREDICTS: 1-3 (Sky Bet 20/1)
Ollie's Sky Bet Football League hat-trick is: Ipswich, Swindon and Portsmouth all to win is 16/1