Soccer Saturday pundit Paul Merson returns with another round of predictions ahead of this weekend's Premier League action.
Only Manchester City remain with a 100 per cent record in the top flight after three game days, while Leicester, Liverpool and Manchester United are still unbeaten.
This week, City host newly-promoted Watford, while Leicester and Man Utd both have tricky travels and Liverpool face out-of-sorts West Ham. 
Read on to see how the Magic Man thinks the fourth round of Premier League games will pan out... 
Tottenham v Everton (Saturday, 5.30pm, live on Sky Sports 1)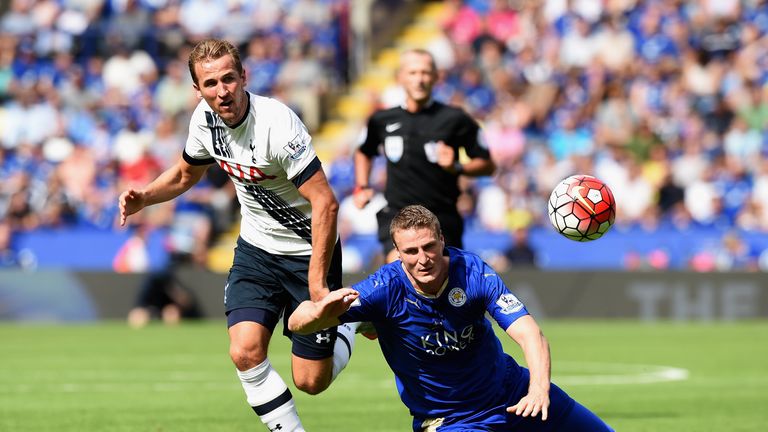 Tottenham need to get going. I thought they played well at Leicester and Man Utd but never really looked like scoring. They're having a lot of play, and they need someone with a bit of cutting edge with all the ball they're getting.
In terms of Spurs in the transfer window, a second striker for Harry Kane will do what Arouna Kone has done for Romelu Lukaku. 
I'm not the biggest fan of Kone, but he's gone up front and has helped Lukaku, and they look a better team since. With Kane, he needs the pressure taken off him. It can only be a good thing for Spurs.
I don't think the John Stones situation will unsettle the Everton players, but I don't think it was a great move for the defender to put in a transfer request.
PAUL PREDICTS: 2-2 (Sky Bet odds 12/1)
Southampton v Norwich (Super Sunday, 1.30pm, live on Sky Sports 1)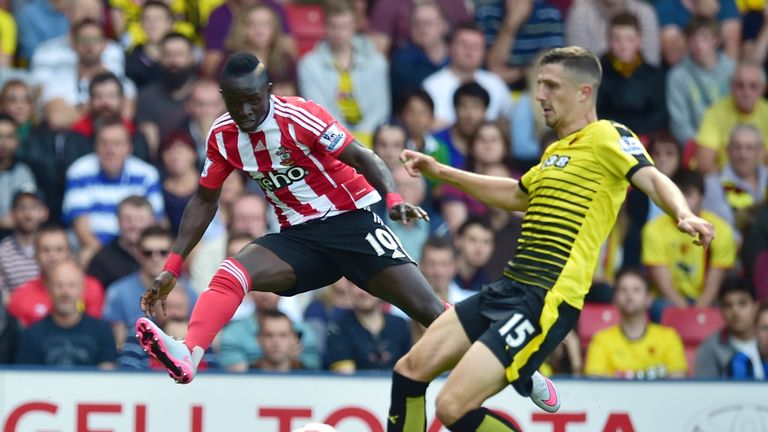 It hasn't been the start Ronald Koeman wanted, and I can see some of his players going in the window still. It's actually a big, big game for Saints.
I watched Norwich at Sunderland, and they did well. Last week at Stoke they didn't put their chances away, but I'm going to go with Southampton. 
In terms of the Thursday to Sunday problem with the Europa League, it's not any different to the Champions League teams, and they are less likely to change their squad around for the European ties. 
For Norwich, Alex Neil is a young lad, just as young as some of the players. He's come in, looks hard, and looks like he gets his message across, just like the good Scottish managers we've had over the years. He's come in and said "We'll do it my way, or no way".
PAUL PREDICTS: 2-1 (Sky Bet odds 15/2)
Swansea v Manchester United (Super Sunday, 4pm, live on Sky Sports 1)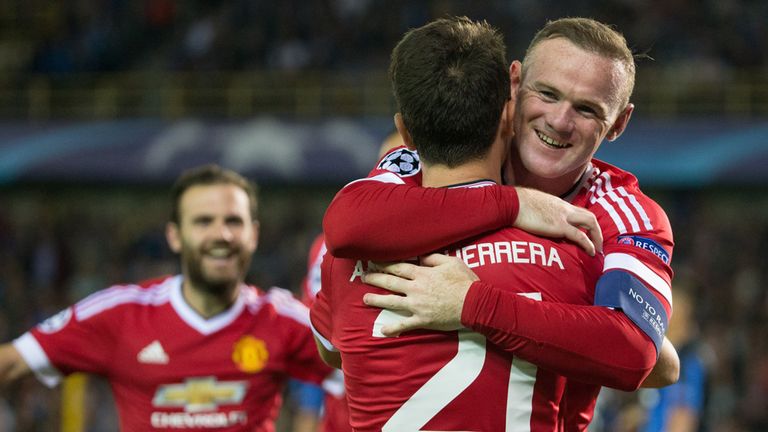 Last week United couldn't break Newcastle down. They fell over the line against Villa, fell over the line against Spurs. You can't keep on doing that.
Swansea keep the ball. I make them favourites and for some reason they are not, they're big outsiders for this football match with the bookies. I make this heads or tails, and I'll go with the heads of Swansea.
Rooney got back on the scoresheet against Club Brugge, but I'm not a fan of his in the centre-forward role. He needs to play No 10, and he needs to touch the ball 50 times in a game, not 25 times. 
I want him facing the goal, picking players out and making chances. I'm his biggest fan, but not when he's up front. 
PAUL PREDICTS: 2-1 (Sky Bet odds 10/1)
Newcastle v Arsenal (Saturday, 12.45pm)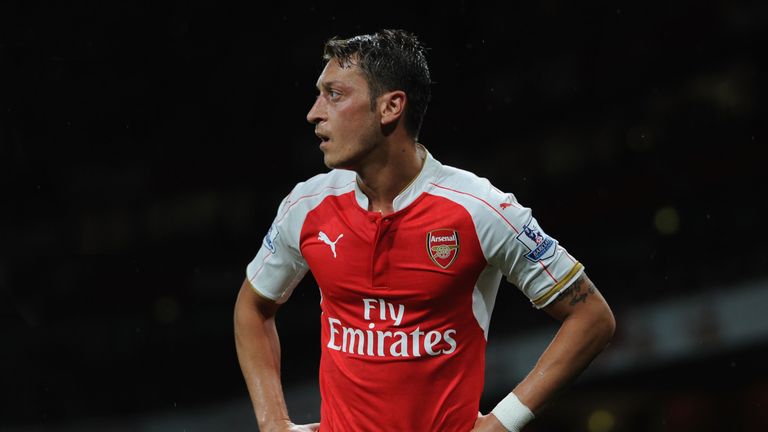 Arsenal have got injury problems and Newcastle will have a right go at them. It's another must-win for the Gunners. I'm going for a 2-1 win to Arsenal but it will be a hard game without Per Mertesacker and Laurent Koscielny.
Olivier Giroud did not get the service the other night and Liverpool played against his strengths. When Arsenal got the ball in the box it was down low, he's good with his head. I think they do need a forward before the window closes.
Newcastle will be alright, I like Steve McClaren and he'll bring some form of stability, but not overnight.
PAUL PREDICTS: 1-2 (Sky Bet odds 7/1)
Aston Villa v Sunderland (Saturday, 3pm)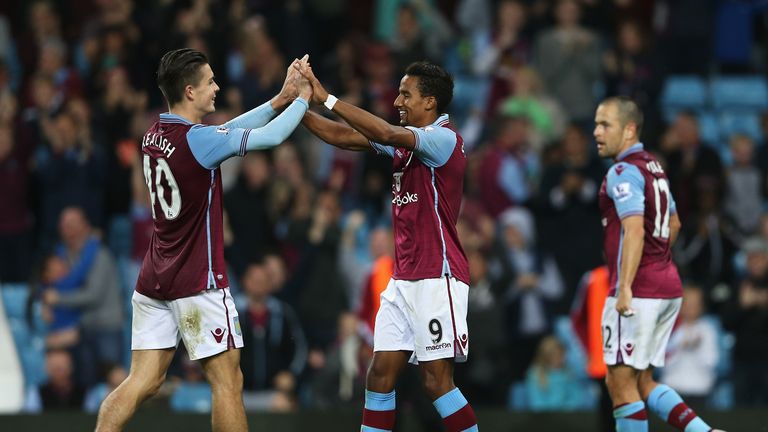 This is a big, big football match. It sort of tells you already where you will be at the end of the season. Will you either be in the bottom three or four?
I'm going for Villa. I've watched Sunderland, and the goals they've let in were as poor as you're ever going to get, even though they scored six in midweek. 
Villa were unlucky against Palace, and their side looks raw but more exciting than last year. They will win games you don't expect them to, but their home form is most pivotal. 
PAUL PREDICTS: 2-0 (Sky Bet odds 13/2)
Bournemouth v Leicester (Saturday, 3pm)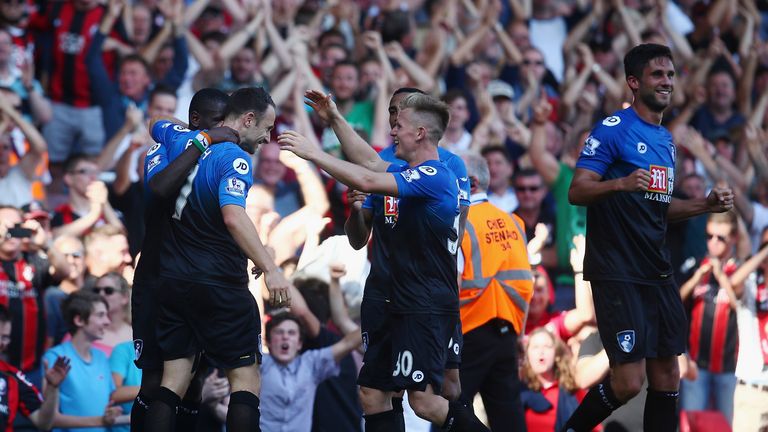 Both had good results last weekend, Bournemouth's was great. They'll come out and play, the newly-promoted side, and it could be a high-scoring game. 
Leicester away from home are very quick on the break. They have good, fast players, and Bournemouth will have a go at them too. 
It will be a very entertaining game, and you wouldn't have said this would be a thriller at the start of the season but judging on how they've played so far this is. A high-scoring draw it is. 
PAUL PREDICTS: 2-2 (Sky Bet odds 12/1)
Chelsea v Crystal Palace (Saturday, 3pm)
I'm going for the champions here. I loved seeing their second goal at the weekend against West Brom scored by Diego Costa, it was them back to their best.
Pedro looked brilliant, outstanding. For £21m he is top, top drawer. When you think of the huge saga over the summer for Kevin De Bruyne between Manchester City and Wolfsburg, Chelsea have got their winger with no fuss, and he's probably twice as good.
Palace fell over the line against Shrewsbury, which shocked me, and Villa. They'll score at Stamford Bridge because they're quick on the break away from home, but the hosts will be too strong.
PAUL PREDICTS: 3-1 (Sky Bet odds 10/1)
Liverpool v West Ham (Saturday, 3pm)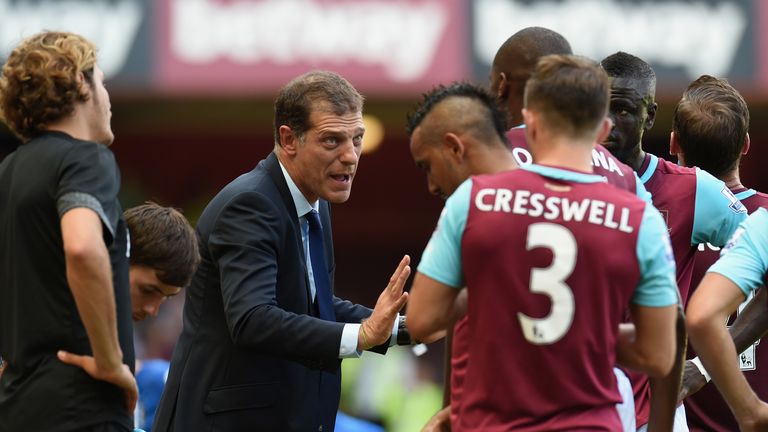 I can't see anything but a Liverpool win here with the way West Ham are defending. They were lucky they beat Arsenal otherwise there would be real panic stations. You look at the two home games they've just played, Leicester and Bournemouth, who are both likely to be bottom half, and they've lost both of them. 
It's worrying for West Ham. Some fans are saying: "This wouldn't have happened under Allardyce" despite calling for his head on many occasions. I say: "You've got to be careful what you wish for." It happened with Alan Curbishley at Charlton, it was always: "We're just staying up, we need more than that." He then leaves and before you know it they're out the Premier League
I thought Liverpool were good at Arsenal. The back four have been solid, and they're getting more protection from midfield. It was a game of two halves against Arsenal but I was hugely impressed. In the first half they should have been out of sight.
PAUL PREDICTS: 3-0 (Sky Bet odds 15/2)
Man City v Watford (Saturday, 3pm)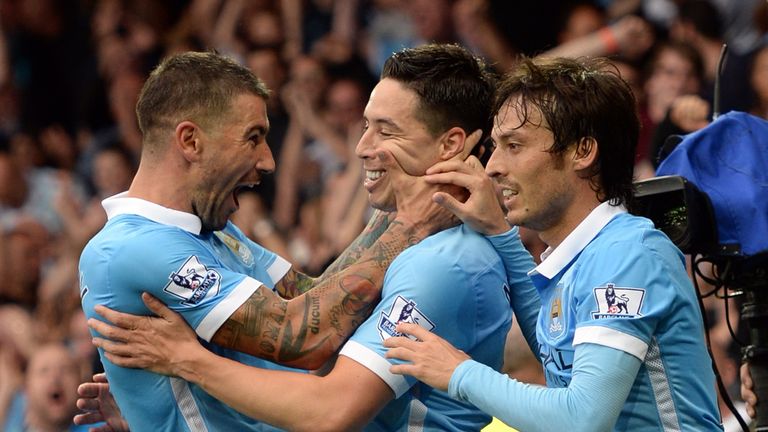 Watford are finding it hard to score. I wondered whether they'd go free-flowing in the Premier League like they were last year in the Championship, or whether they'd go defensively. They went defensively, and don't look like scoring goals.
They won't be able to stop Man City. The only way to stop City is to go out and have a go, and I don't think they will.
Man City will have enough to open them up a few times and I think they'll beat them 4-0. Their performance against Everton was very good, it's a hard place to go and it was a very good result. 
PAUL PREDICTS: 4-0 (Sky Bet odds 10/1)
Stoke v West Brom (Saturday, 3pm)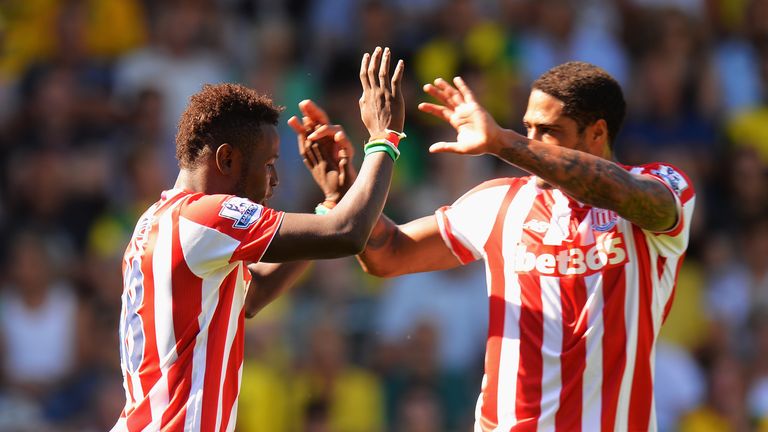 I watched Stoke last week, and Xherdan Shaqiri did some impressive things. Stoke are a good team who play decent football. They're a different outfit in recent years, and I can't see anything but a home win.
The Saido Berahino situation at West Brom is a bit unsettling. Will he stay or will he go? Salomon Rondon or Rickie Lambert don't compare to Berahino. 
You can tell Tony Pulis isn't overly happy with what he's got, and I think they're in for a long season.
PAUL PREDICTS: 2-0 (Sky Bet odds 7/1)
Think you know better than Merse? Take him on at Super 6 for the chance to win £250,000