Ian Holloway
Football Expert
Ollie's predictions: Brighton's run to end, Tigers to roar
Last Updated: 18/09/15 10:04am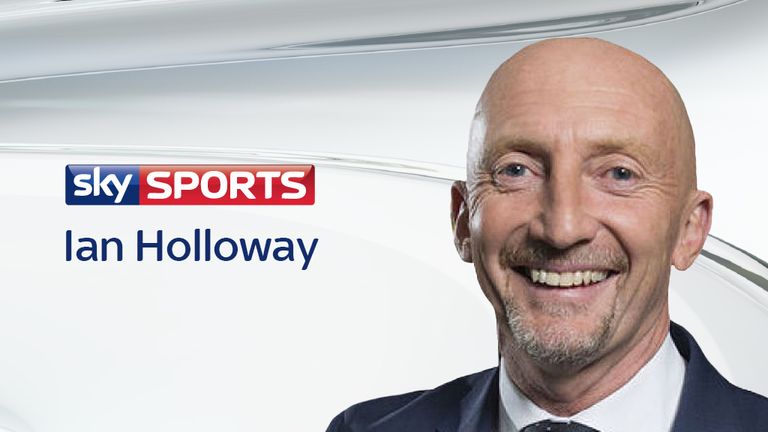 Sky Sports pundit Ian Holloway predicts the outcome of the big Football League weekend fixtures.....
We are approaching a key point in the season, ladies and gentleman.
The truth is, after 12 games you get a true reflection on where teams will be competing in the division. It's never four games. Never six games. Never eight games. Always 12. Things have settled down then.
You get into your routine and September, October and November is where all the night games kick-in and you really get to know your squad. Then it's the Christmas period, and you'll know what players to get in January. 
It's time for teams to make their move. Here's how I see the weekend's games going….
Ipswich v Birmingham, Friday, Sky Sports 1, 7.45pm
I think this will be really tight as I've been really impressed with both teams. Mick McCarthy is a very clever manager and to bounce back from that 5-1 defeat at Reading in the week with a clean sheet was impressive. There's no one better in the game than Mick and no one sets a team up better defensively than him and Terry Connor.
Gary Rowett has got Birmingham City etched all over him and he's putting that through to the players. They look like they're going to have an exciting season. He'll be asking whether his team can be consistent in the toughest league in the world. And you can guarantee they won't be thinking about Tuesday's derby against Villa. Rowett won't allow that.
OLLIE PREDICTS: 1-1 (Sky Bet odds 5/1)
Brentford v Preston, Saturday, 3.00pm
It will be interesting to see if Brentford can get over losing Mark Warburton, Jonathan Douglas and Andre Gray. It's surely affected the dressing room. Do the players feel they're at a club moving forward? You've got to make statements. That's what Burnley did in signing Gray. The reverse side of that is that Brentford players must feel they're a selling club. What chance have they got?
I'm going for an away win here. Joe Garner will score goals sooner or later but I fancy Paul Gallagher to make a difference is the game. What a fantastic footballer he is.
OLLIE PREDICTS: 0-2 (Sky Bet odds 9/1)
Huddersfield v Bolton, Saturday, 3.00pm
I think Neil Lennon is brilliant. I'd love to play for him. He's so in your face and up for it. It's tough in this division to score goals. That's why all these strikers cost a fortune. But Bolton will turn the corner this weekend.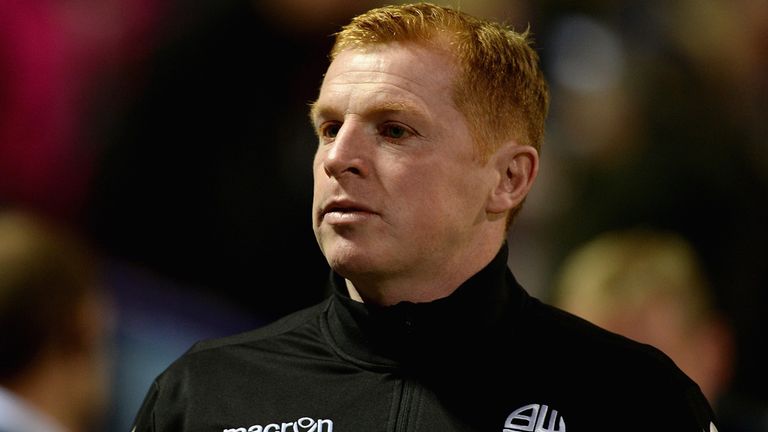 Chris Powell will have been delighted going back to Charlton and winning. It hurts when you get sacked. I'm not speaking for him, but I'm sure he loved that result. Maybe he'll make it two in a row but I'm going with Bolton.
OLLIE PREDICTS: 1-2 (Sky Bet odds 10/1)
Hull v QPR, Saturday, 3.00pm
I'm going against protocol here but Hull are going to be a major force this season and although it hurts to say it, they'll be too strong at home against QPR. The strength in depth Hull have got is frightening. The main difficulty when getting relegated is getting that winning feeling again. You need to feel that you're going to win games. I think they'll be formidable this season. 
Steve Bruce has got the ability to switch his formations and Curtis Davies, Michael Dawson and Alex Bruce are a quality defensive unit. I think Charlie Austin might have issues getting much out of them.  
Mo Diame picked up a goal the other day and I think he'll get another one. He's fantastic player. 
OLLIE PREDICTS: 2-0 (Sky Bet odds 15/2)
Rotherham v Cardiff, Saturday, 3.00pm
There are all sorts of rumours about Steve Evans joining Peterborough. What's his challenge now? Is it a good time for him to move? Who knows. These stories won't do anyone any good but he'll still be professional this weekend and I fancy them. Steve always gets results when everything is against him. 
OLLIE PREDICTS: 1-0 (Sky Bet odds 8/1)
Wolves v Brighton, Saturday, 3.00pm
Kenny Jackett's team  are tough to beat at home and I think Brighton's unbeaten run may come to an end. I don't think much has gone wrong at Wolves but it's a tough division where anyone can beat anyone. Wolves are making strides and Kenny's moved them on as a club. They've got a good budget and some exciting young players, particularly Benik Afobe.
Chris Hughton has built a brilliant defensive structure at Brighton but this is the Championship. Teams don't win every week. Somewhere along the line you'll come a cropper and I fancy Wolves very strongly at home for this. 
OLLIE PREDICTS: 1-0 (Sky Bet odds 6/1)
Derby v Burnley, Monday, Sky Sports 1, 7.45pm 
Burnley are showing their intention and have won the last four games while Derby are starting to find their stride with two wins on the bounce. I can't separate these two. Could be 0-0. Could be 2-2. Could be 3-3! The draw looks the call. Both teams are top quality but I just can't separate them. I like the look of Sam Vokes and Andre Gray for Burnley, they'll cause teams problems. 
OLLIE PREDICTS: 1-1 (Sky Bet odds 5/1)
Peterborough v Walsall, Saturday, 3.00pm
The Peterborough players need to have a look at themselves. The chairman has said it a few times, are they earning their money? Are they doing well enough? How can they struggle one week, then score five goals the next. What have they been doing?! It isn't just the manager. I'm not that impressed with what's going on there despite last weekend's result. 
This will be an away win. Walsall have got some exciting players. I'd be betting on Tom Bradshaw to score more than one. He looks a fantastic player. I really like the look of him. There are some fantastic players in the Football League and he's one of them.
OLLIE PREDICTS: 1-3 (Sky Bet odds 22/1)
Shrewsbury v Crewe, Saturday, 3.00pm
Shrewsbury had a great victory last weekend at Southend and I think can they build on that at home against Crewe, who are struggling at the bottom of the league. Jordan Clarke, who scored the winner last weekend, is another brilliant young player in that division and he'll be hard to keep quiet. 
OLLIE PREDICTS: 2-0 (Sky Bet odds 7/1)
Leyton Orient v Wycombe, Saturday, 3.00pm
I wouldn't mind going to this one - it should be a very impressive game. Two very good teams that play attacking football and have had good starts. I think Wycombe may just nick it. Gareth Ainsworth would love to play in this one - he'd be crashing into things.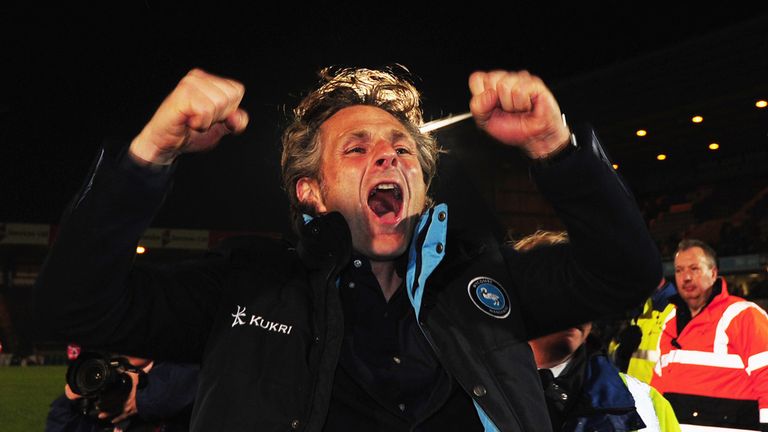 He's the only bloke that played for me who nearly broke a dugout by smashing straight into it. It was QPR away at Cheltenham. He went up for a header and flew into the dugout, hitting the bench over. It was unbelievable.
OLLIE PREDICTS: 1-2 (Sky Bet odds 12/1)
Ollie's Sky Bet Football League Hat-trick is: Wolves, Shrewsbury and Wycombe all to win was 13/1 NOW 16/1