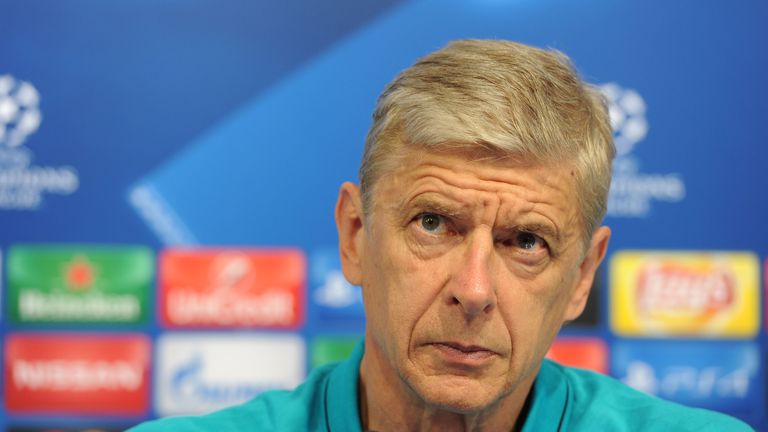 Arsene Wenger has taken responsibility for his team selection in midweek after Arsenal's 2-1 Champions League defeat to Dinamo Zagreb.
Wenger made six changes to his team for their opening Group F fixture - with goalkeeper Petr Cech rested while Theo Walcott was left on the bench - and that rotation proved costly as the Gunners struggled following Olivier Giroud's 40th-minute red card.
Cech will return to face former side Chelsea on Saturday, with Wenger hopeful his side can maintain their good Premier League form against a team they beat in the Community Shield last month.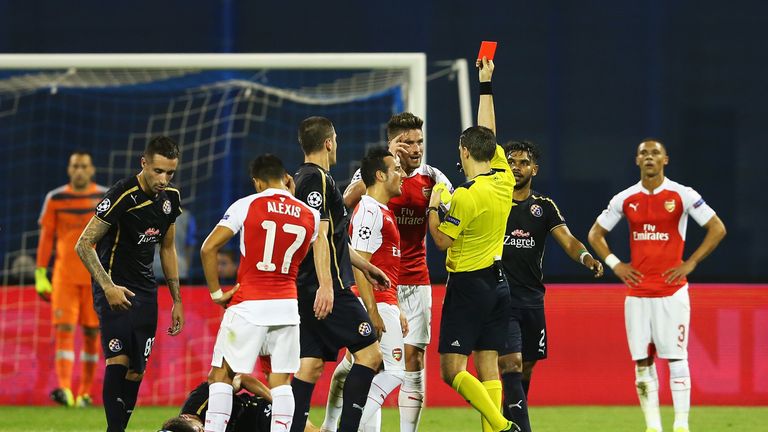 "I stand up for my selection and take responsibility for it, but I believe we can repair what happened," he said. "We are on a good run in the Premier League and it's important now to look at that.
"The numbers were quite good for us as long as we were 11 against 11 and at even 10 against 11 we had some chances, but of course it was more difficult. 
"It's easier to lose away from home than at home and every defeat hurts, but every defeat is an opportunity to respond in a very strong way."
Arsenal's 1-0 win at Wembley in August was Wenger's first win over Jose Mourinho in 14 attempts and Chelsea have since made a poor start to the season, losing three of their last four games.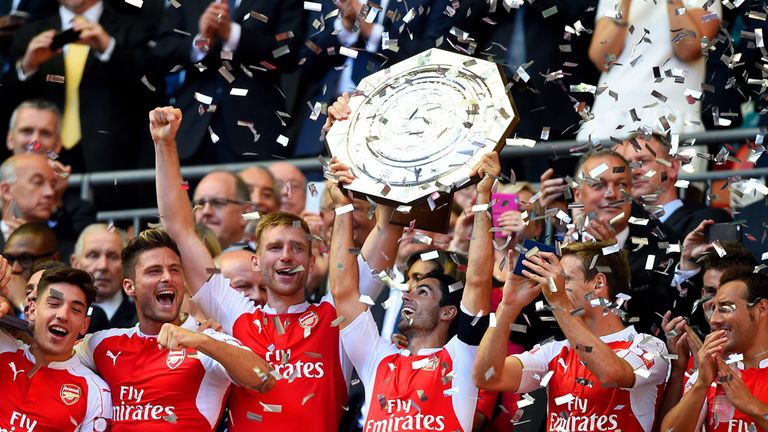 "It can happen," added Wenger. "What is important is that Arsenal win the games. 
"It can sometimes be a mental block for the players when they don't manage to beat a team, so on that front it was good to win the Community Shield."
Subscribe to Soccer AM on YouTube for exclusive and original content on Sky Sports' newest social channel