While Coventry celebrate, the sight of Joe Cole in League One is tinged with regret. But why? Adam Bate assesses his career and those extraordinary expectations...
The recent documentary honouring Wayne Rooney's journey to becoming England's greatest goalscorer was notable for rekindling images of his early years. The impudence of his strike against Arsenal and the precociousness with which he approached the challenge of his first major tournament for his country.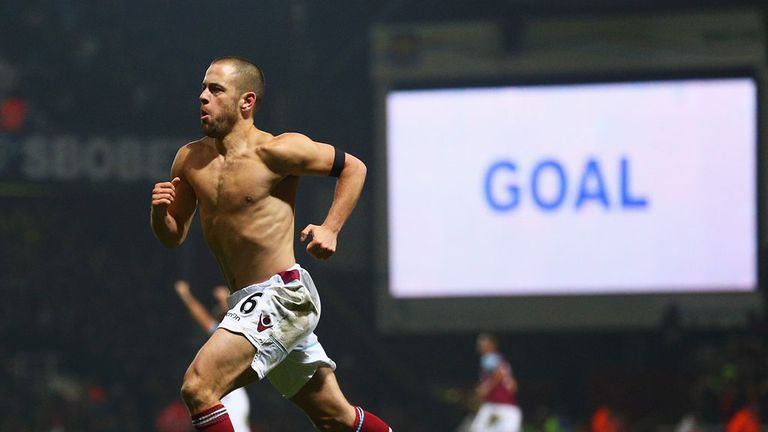 Rooney's achievements since then have been vast, but such were the possibilities, even a brilliant career can appear less than remarkable by comparison. So what to make of Joe Cole following the announcement of his one-month loan move from Aston Villa to Coventry City? If the Rooney story warrants a sigh, Cole's tale seems to inspire wailing and sorrow.
Depending on who you asked, Cole was the 'Cockney Pele' or 'West Ham's answer to Maradona'. Ian Wright was awestruck, while Harry Redknapp was fond of recalling how Cole's progress was the first thing that Sir Alex Ferguson would ask him about whenever they met. And this was all before he'd kicked a ball for the first team.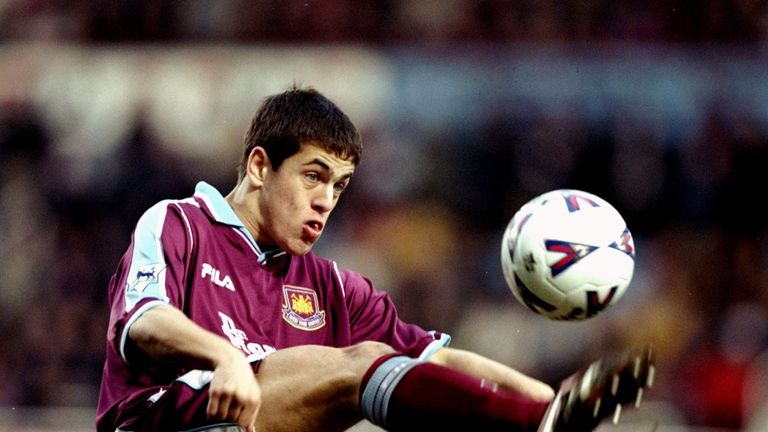 They were ludicrous expectations but a 9-0 aggregate thrashing of Coventry in the 1999 FA Youth Cup final didn't help dampen them. By 2003, the 21-year-old Cole had represented England at the first of three World Cups and signed for Chelsea in a £6.6m move that would bring plenty of success but also transform him into a player very different from the one some had hoped.
Cole's link-up with Jose Mourinho the following year was the catalyst for back-to-back Premier League winners' medals and the two best goalscoring seasons of his career. But for those who cherished Cole the artist rather than Cole the artisan, it had come at a cost. Life on the wings meant restrictions.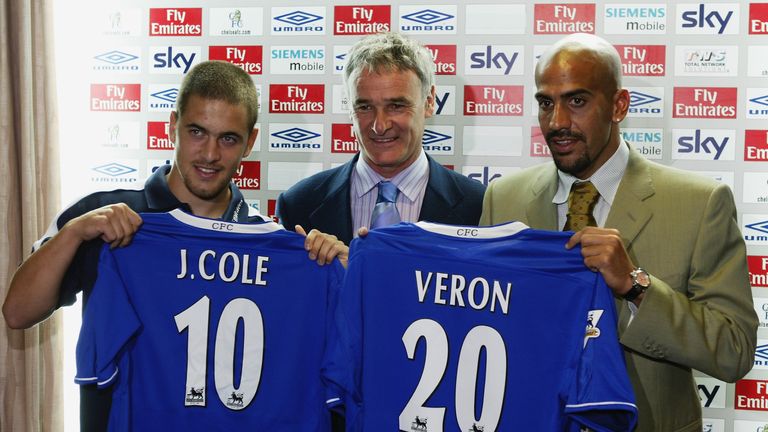 Even a winner against Liverpool earned chastisement from his manager afterwards, with the customary reminder of his defensive duties. As the tune goes, Mourinho had taught him how to be sensible, logical, responsible, practical by showing him a world where he could be so dependable. It was effective but it did not make the heart sing.
By the time he left Chelsea in the summer of 2010, the story of unfulfilled promise had already been sketched out. Only the details remained. There was a move to Liverpool and Steven Gerrard's eyebrow-raising comparison with Lionel Messi - "anything he can do Joe can do as well, if not better" - before a season on loan at Lille playing a supporting role to Eden Hazard and Dimitri Payet.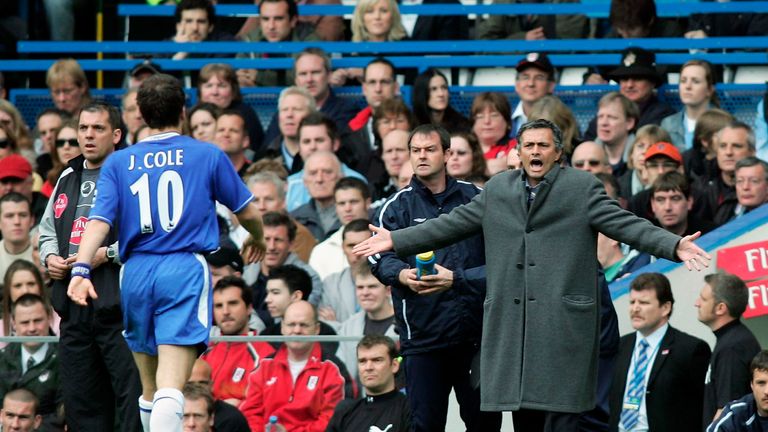 He needs to make an impact on me not the crowd.
Throughout, the suspicion was that Cole was a No 10 just waiting for the man to entrust him with the role. He's not alone. Being a playmaker at a Premier League club is a much-coveted job. Speaking in 2013, Ged Roddy, the Premier League's director of youth, said: "We have to make sure more and more of those players are English. That type of player will emerge if the culture is right."
Shunted out to the flanks for his peak years, Cole's tale does not inspire confidence that this will be the case any time soon. But there is a danger in making one man a symbol of something greater. Perhaps Cole's passing range would never have developed. Perhaps his dribbling was better utilised in one-on-one situations out wide rather than the centre where the quickest of thinking is required.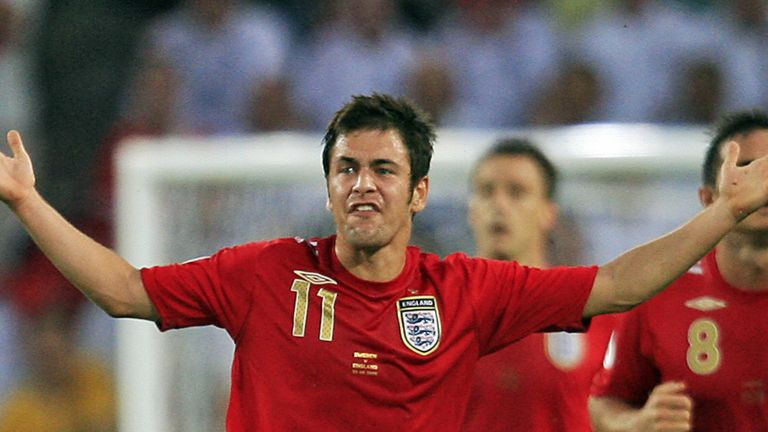 As a result, Cole's career has advanced like that of a winger rather than a midfielder. The demands of that position seem to have steepened his decline and set him on a path more familiar to the likes of Kieron Dyer, Shaun Wright-Phillips and David Bentley rather than the one signposted longevity and enjoyed by his former West Ham team-mates Frank Lampard and Michael Carrick.
But the key difference between Cole and Bentley - who famously declared upon his early retirement that he "never felt like a footballer" - is that he is still willing to embrace the challenge. Coventry boss Tony Mowbray spoke of how he had "watched us play several times this season" and "shown a real enthusiasm to come". Cole still wants to play. He still wants to enjoy it.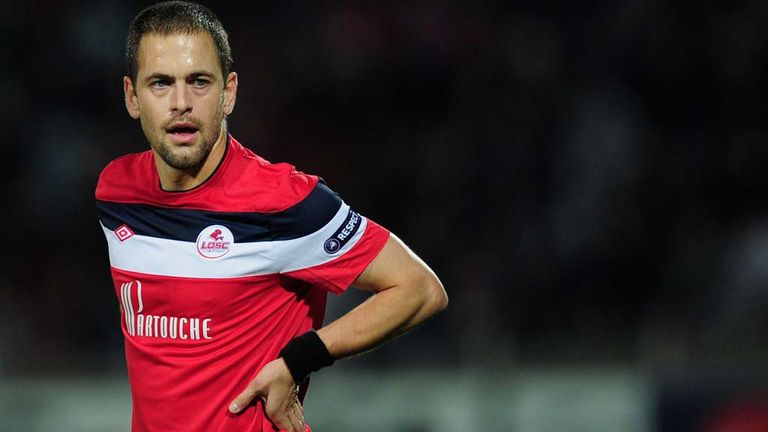 And so the next phase of his career will come in the West Midlands rather than the west coast of America; in League One instead of Ligue 1. And, at 33, it seems he is more likely to be the answer to a quiz question on a daytime television show than the answer to Tim Sherwood's hopes of rescuing Aston Villa from relegation. No matter.
The man who has appeared in more World Cups than Gary Lineker, won more Premier League titles than Bryan Robson and more FA Cups than David Beckham, might always be styled as an unfulfilled talent. But those achievements - and the manner in which he accomplished them - would suggest it's a career he can be proud of nevertheless. He's entitled to continue it without too many regrets.