Panathinaikos goalkeeper Luke Steele leading the way for Joe Hart
By Adam Bate
Last Updated: 05/09/16 12:46pm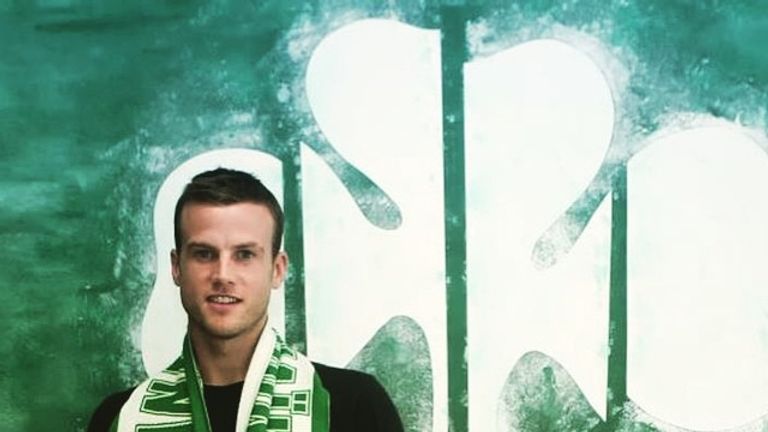 If Joe Hart needs advice at Torino, he could do worse than seek out former Manchester United goalkeeper Luke Steele, now is in his third year at Panathinaikos. Adam Bate caught up with him to discover some of the challenges of being an English keeper abroad…
"All I could hear was the smashing of these rocks against the police shield," says Luke Steele. He's describing one of his hairier moments as a Panathinaikos player and could be forgiven for wondering what he'd let himself in for when he decided to move to the Greek club in 2014.
Instead, the goalkeeper still can't hide his amazement. "It's a massive experience," he adds. One of many. He still remembers his first away game for the club too. "There was me playing at PSV Eindhoven and I was in my element," he says. "That's exactly why I left."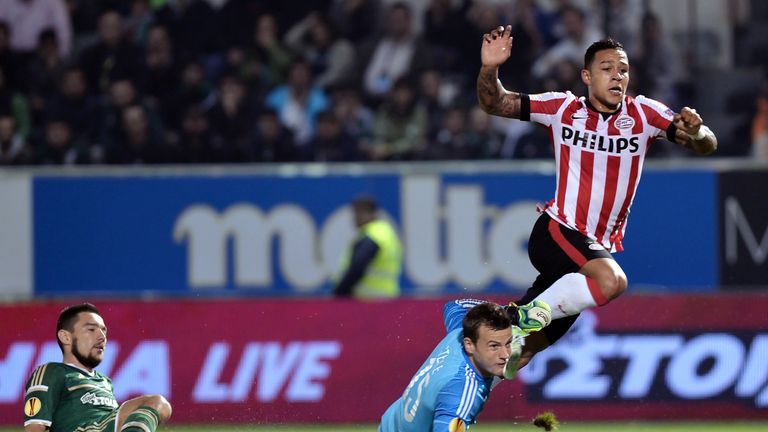 Steele's decision to swap Barnsley for Greece was unusual, but it's a fine example of how to reinvigorate a career. An FA Youth Cup winner with Manchester United and England Under-20 international, he'd begun to feel pigeon-holed and wanted more. He took a chance.
"I told my agent that if there was something out there that was appealing then I'd be up for going abroad," he recalls. "I'd had an amazing time at Barnsley but I really fancied trying to go down a different route because I felt like I'd got branded in a certain category.
"The Championship was great but I wanted to move forward and try to achieve something bigger and better. I felt it was time to move on to a different challenge and this absolutely whet my appetite. I thought that if I went abroad it could open up some doors and it has."
A goalkeeper in Greece
"The ground fills with smoke and flares. Things are thrown on the pitch, you get laser pens putting you off. It can be quite intimidating. I was walking through a tunnel of armed police with big shields. It was from the centre circle all the way to behind one of the goals where the tunnel was. There were all sorts of rocks being thrown, it wasn't just lighters and stuff like that. Thank god they were there or we'd never have got off the pitch."
It takes a certain type of character to make that move and Steele admits that if he hadn't been a footballer then he feels certain he'd have gone travelling. In a way, that's what he's done. "This was my chance to have a bit of an adventure," he says. But it's not for everyone.
"It's very easy to stay in England," he adds. "I can see why people don't really want to move away. I have friends who struggle to move from their home town. Even then when they do leave, they're travelling two hours every morning or staying down only three days a week.
"I understand a lot of the guys have families and children and they don't want to move them from schools, but some people really do get homesick and miss their home comforts. They get in that lifestyle where they get comfortable. That's fine. Everyone is different."
Not that it's been straightforward for him. Moving abroad alone is always tricky but Steele went to a country soon gripped by an economic crisis. "It wasn't nice to see but they're brilliant people," he says. "When you talk about the crisis they just see it as a challenge."
His own challenge was the language. "That was difficult because we had a lot of Greek players in the first year and a lot of them didn't speak amazing English," he adds. "But I was contracted to have Greek lessons, did that and thankfully learnt a lot of it.
"I'm not going to say it was always an amazing time at first. I didn't know anyone and couldn't speak the language. There were lots of times where I had to put myself out there. I just tried to attack all that and made lots of good friends. I enjoyed building a new life."
It's the sort of commitment that's helped make Steele's time in Greece such a success. Having fended off an initial battle for the No 1 spot, he's established himself now. Into his third season, he's among the club's longer-serving players and a popular figure with fans.
It's an approach that Joe Hart would do well to embrace as he prepares for life in Serie A with Torino. Certainly, Steele's experiences as a goalkeeper expected to communicate quickly and effectively with a defence that cannot speak English would appear instructive.
"There are about three or four words that you need to know and it's not so natural in a different language," says Steele. "It's a worry because you have to make quick, quick decisions. But it's just a case of knowing your back-four and what that language has to be.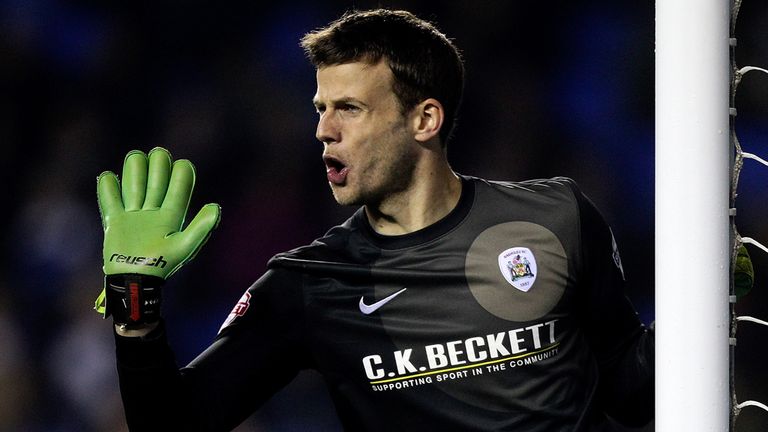 This was my chance to have a bit of an adventure.
Luke Steele
"For example, in my first year we had two Greeks, a Spaniard and a Croatian. So I learnt all the words in Greek. But you don't have much time to do that. The first few training sessions are the time you have to do those sorts of things.
"Once you have learnt some specific words in the language you are going to stick to it's fine. You don't have to be fluent in a language to do that. Especially at the top level where the grounds are noisy. It's more about positioning and decision making.
"It's funny though because now I speak Greek and suddenly we've got a predominantly English-speaking back-four. So I'm shouting "keeper's" in Greek and they're telling me to shout it in English because they're getting confused. So I've had to change back again."
Hart's ability with the ball at his feet has been the focus of much attention but the transition can hardly have been as stark as for Steele, who'd become attuned to life in England's lower leagues. "It's forced me to use my feet more, so that's a huge change," he says.
"Things had to be done in a certain way and I went back to playing out from the back. Although that's how I got brought up at Peterborough and Manchester United as a kid, I'd sort of lost touch with that at Barnsley because we did go long ball for many years.
"That was just the way it had to be, but I really wanted to get back to playing football. It was a challenge to begin with, but once I understood how the structure worked I absolutely loved it. It was exactly how I was taught as a young player at Manchester United.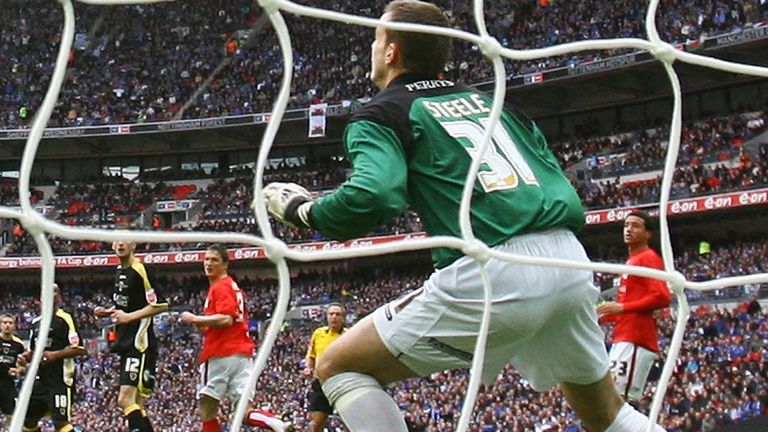 "What they said is that the ball starts from the back and you've got to play with your feet. You build up from there. That's how I saw myself as a goalkeeper and is one of the reasons why I wanted to move abroad because I felt I could show my talent more than in England.
"It's definitely made me a better goalkeeper. The pressure of big games is the main thing. Especially early on when I first broke into the side, there was a lot of pressure on me to do well and keep my place. That can only make you better. I've realised I can play at that level."
Steele admits that the reputation of English goalkeepers is not the best - "they're not too complimentary, especially after the Euros" - but what of his own international prospects? With Southampton's second-choice goalkeeper Alex McCarthy called up, the door is ajar.
On moving abroad
"I think people should definitely give it a go but it depends on your character. Foreign people don't mind doing it at all. We get Brazilians, Argentinians and people from all over the world here. For them it's nothing. They want to play football. Whoever is the best team who wants them, they'll move there. With English lads, more guys have got to give it a go. Not only would they enjoy the experience, but I think it'd make them better players."
"I sort of switch off to the England thing because I've never been in a squad since the Under-21s," says Steele, now 31. "People always talk about it over here, but I try to tell them it's very difficult because we've got good goalkeepers in England.
"It's got to be as close as ever because apart from Fraser Forster I think I'm the only one playing European football. So if I stay in the team and play in the Europa League I can't see why I wouldn't be close. It'd be an absolute dream but I'll just keep on doing my thing here."
With two years left on his deal at Panathinaikos, there are no plans to return to England. Not when there's a trip to Ajax coming up in November. "That'll be great," he says. "We've got some really good games with Standard Liege and Celta Vigo too. It'll be interesting.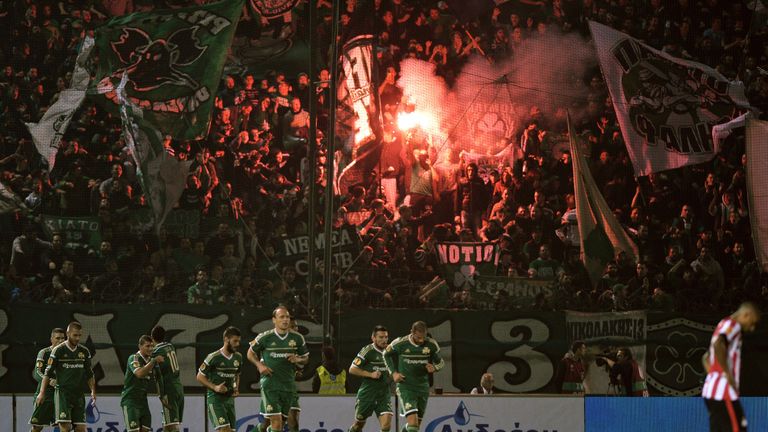 "I don't really think about coming back. This is my club. Winning the league this year is a huge challenge and there's always the possibility of the Champions League. So there's loads to aim for and it's such a big club. The fans are so passionate, you just want to give your all.
"When you see it for yourself you understand why you wouldn't necessarily want to leave. It's also so much better playing for a club for more than one or two seasons because you get to know the ins and outs of it. I don't think about anything other than Panathinaikos."
And why should he? The move has paid off. Perhaps the real surprise is that more don't follow Steele's lead. "I wouldn't get European football playing in England," he says. "Sometimes you've got to make some changes. I'd recommend it to anyone."