Harry Kane has never scored a Premier League goal in August - but he is not the only top forward to have a bogey month.
Tottenham star Kane, the Premier League's golden boot winner in each of the last two seasons, is still yet to find the net in the opening month of a campaign.
He has hit the woodwork in both of his first two Premier League games of 2017/18 but his record in August is now: 12 games, 34 shots, no goals.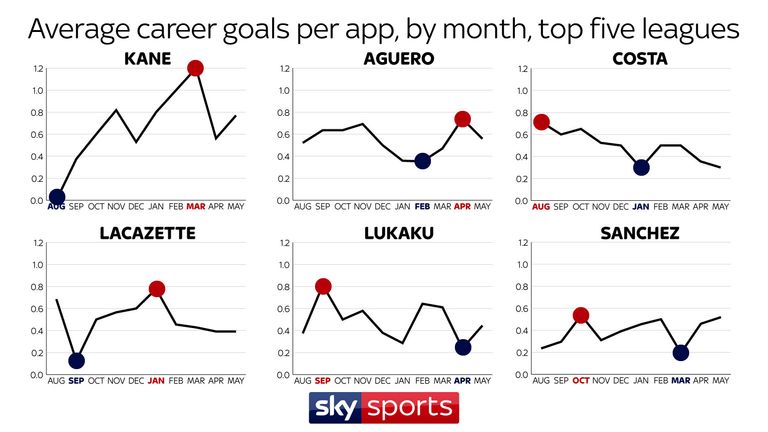 However, Real Madrid ace Cristiano Ronaldo has also proven to be a slow starter in the past, with just six goals from 24 Premier League and La Liga appearances in August.
By his standards, that works out as a relatively modest 0.25 goals per game.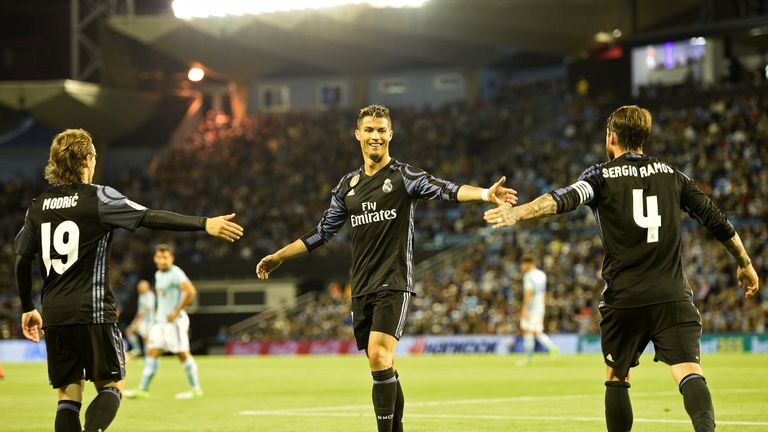 He won't have a chance to improve that record this year, either, as he is serving a five-game ban for pushing the referee during Real's Super Cup victory over Barcelona.
Kane's north London rival, record Arsenal signing Alexandre Lacazette, also has a lean month at the start of the season - the France ace has scored just two league goals in his career in September.
Lacazette scored a goal every 89 minutes for Lyon in Ligue 1 last season and took just four minutes to score on his Premier League debut. But his record from 16 league appearances in September works out as just 0.13 goals per game.
The France international failed to score in September for three consecutive years from 2011, before netting one in 2014 and converting a penalty one year later - but drew another blank last year.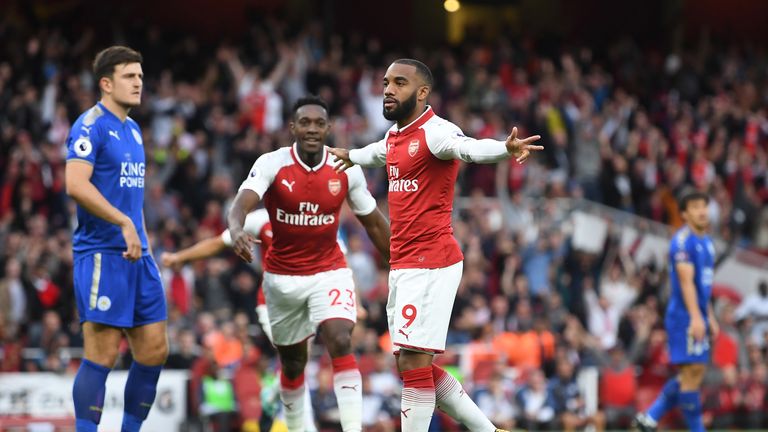 Meanwhile, Sergio Aguero hits a season low in January and February (0.35 goals per game), Diego Costa struggles in January and May (0.35), Romelu Lukaku hits a goal drought in April (0.24) and Alexis Sanchez scores fewest in March (0.19).
BEST MONTHS
While Kane has had problems in August, by March he is typically in full flow. He has scored 12 Premier League goals in 10 appearances in March (1.2 goals per game).
Lacazette also takes a little while to get up and running - he has previously hit his stride in January (0.78 goals per game).
But Neither of those forwards can match Ronaldo when it comes to end-of-season heroics.
In contrast to his August struggles, Ronaldo has scored a staggering 49 goals from 38 games during the crucial month of May (1.29 goals per game), underlining his status as a man for the big occasions.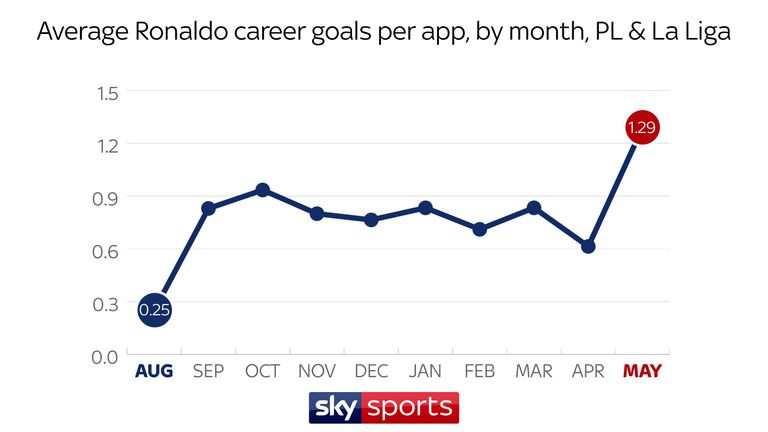 While the likes of Kane, Lacazette and Ronaldo see their goals-per-game figures improve during the season, Manchester United's summer signing Romelu Lukaku - who has three goals in two Premier League games for his new club - has typically seen his goal-scoring rate decline through the campaign after making a fast start.
September is the striker's most prolific month, scoring 13 goals from 12 appearances (0.81 per game) in that month - but only averages 0.5 goals per game in the following month of October.
Diego Costa's scoring ratio follows a similar trend, meaning Chelsea are missing the Spaniard's traditionally most productive month while he remains absent without leave in Brazil.
Costa has typically started seasons in good form over the last eight years, netting 15 from 25 appearances in August (0.71 per game).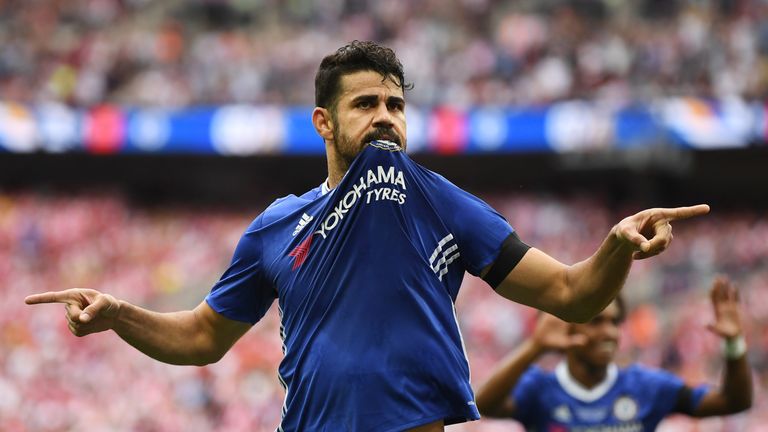 However, the 28-year-old's goals rate has declined on average during a season, with that impressive ratio falling to just 0.3 goals per game in January and May.
So Harry Kane isn't alone for having a standout bogey month, but his manager Mauricio Pochettino will be hoping Kane ends his August hoodoo to help break his side's curse of bad form at Wembley when the host Burnley on Sunday.
*Ratios only include goals scored in Europe's top five leagues