Did Manchester United put the effort in against Brighton?
Jose Mourinho's men were beaten 3-2 by Brighton
Last Updated: 19/08/18 11:54pm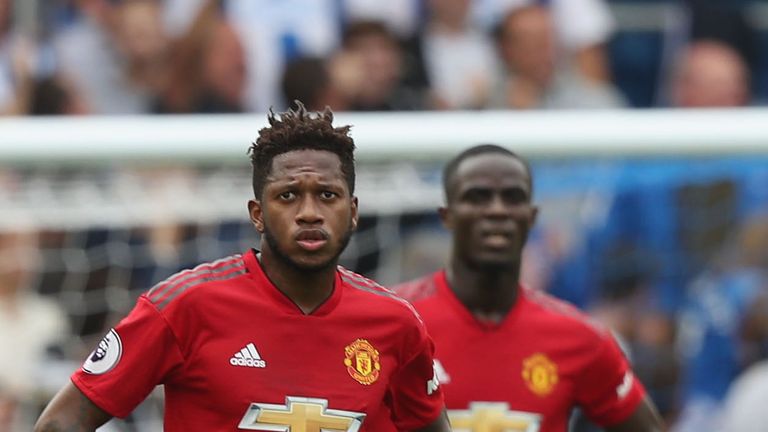 Did Manchester United put in the effort in their 3-2 Premier League defeat to Brighton? Jamie Redknapp was not convinced and some of the statistics were damning for Jose Mourinho's players.
United were well below par at the Amex Stadium on Sunday and Paul Pogba's post-match comments will have done little to allay the supporters' concerns.
"We lost, we did not deserve to win," the Manchester United captain told Sky Sports after the defeat. "The attitude we had was not like we wanted to beat them, they had more hunger than us. I put myself first, my attitude wasn't right enough."
While Pogba can be given some credit for accepting his share of responsibility for the team's poor performance, Jamie Redknapp was unimpressed by what he saw from United.
"That's quite damning and it makes you feel sorry for the Manchester United fans who have travelled all the way down here when they hear one of their star players say that," Redknapp told Sky Sports.
"Jose is going to get all of the criticism and I don't think he is the right fit for the club. But the players have to accept some responsibility because they can't hide behind the manager all the time. It was not just Paul Pogba.
"Eight of those Manchester United players that finished the game got to the World Cup quarter-final, so are they bad players? Of course they're not. But they are not putting in a shift.
"They have got to do more. They have got to put more effort in. They have got to show desire. They have got to win second balls. Basics in football, but that Manchester United team did not do it."
It is difficult to assess a team's effort but some of the statistics did not make for pretty reading. United covered only 99.5 kilometres against Brighton, compared to the 108.5 kilometres ran by the home team.
In doing so, Mourinho's men became only the third team this season to fail to run 100 kilometres in a Premier League match - and that includes several sides who had to play for a significant period with 10 men.
But it was also the intensity of the performance. United made only 74 sprints against Brighton. No team in the Premier League this season has made fewer sprints in a game.
"The fact that they did not try that hard to get back into the game is the most damning thing for me," added Redknapp. "I have never seen a team lacking so much desire to get back into a game."