Why Tottenham's Mauricio Pochettino is the man in demand
Pochettino's Spurs face Manchester United on Super Sunday
By Nick Wright
Last Updated: 12/01/19 9:01pm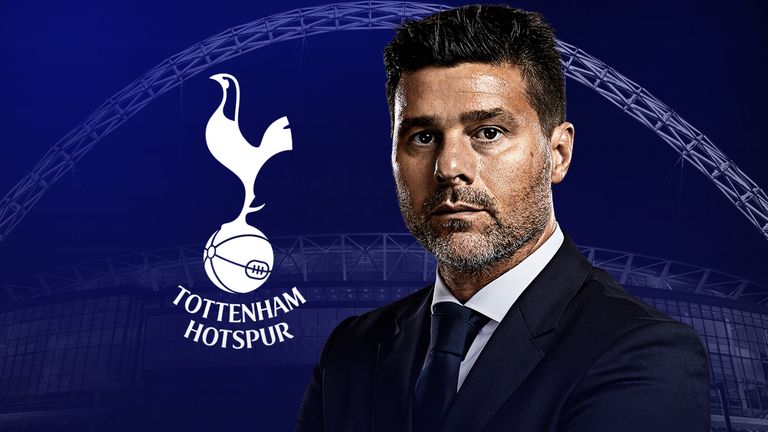 Manchester United's interest in Mauricio Pochettino adds an extra layer of intrigue to their meeting with Tottenham on Super Sunday.
United go into the game hoping to continue their recent resurgence under Ole Gunnar Solskjaer, but much of the focus will fall on the man in the other dugout at Wembley.
From his track record for exceeding expectations to the style in which his sides play, we examine the reasons why Pochettino is the man in demand.
Exceeding expectations
Pochettino's Tottenham tenure has been a story of near-constant improvement. Since a fifth-placed finish in his maiden campaign, the Argentine has guided Spurs to three consecutive Champions League finishes and he is on course to make it four.
There was a second-placed finish in 2016/17, their final season at White Hart Lane, when they went unbeaten at home in the league for the first time since the 1964/65 season and recorded their highest points total in the Premier League era. They also scored more goals than in any season since the 1960s and conceded their fewest in over a century.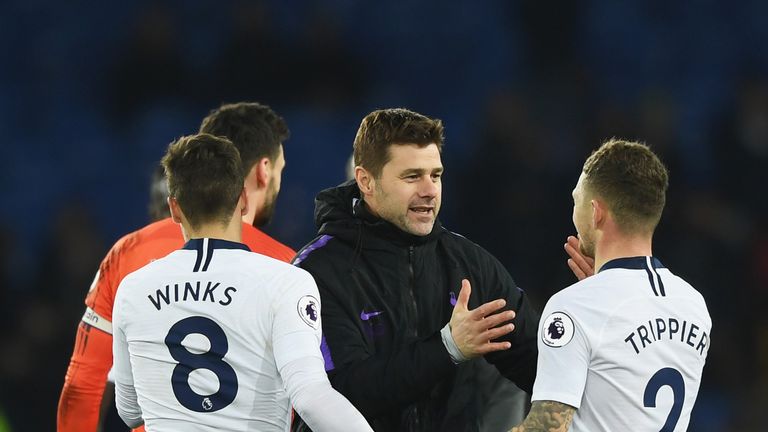 It was achieved on a budget far smaller than those of their top-four rivals, but this season has arguably been even more impressive. Spurs did not sign a single player in the summer. They have found themselves stuck in Wembley limbo amid delays over their new stadium. Yet Pochettino's side are within touching distance of the Premier League summit.
If they continue to accrue points at the same rate, they could even eclipse the club-record points haul they achieved two years ago.
Pochettino has had a transformative impact at Tottenham but his track record for outperforming expectations did not begin in north London. In his only full season in charge of Southampton, he achieved the club's highest finish in over a decade, laying the foundations for the period of sustained success that followed.
Pochettino earned his move to Southampton on the back of an impressive start to his managerial career at Espanyol. During a period in which the Spanish club were forced to sell off their best players, he pulled off one of the most memorable relegation escapes in La Liga history - even overseeing a famous win over Pep Guardiola's Barcelona at the Nou Camp.
A drive for development
Pochettino places youth at the heart of his managerial philosophy and his record for nurturing young players is one of the best in modern management.
Instead of buying stars at Tottenham, Pochettino has made them himself. Harry Kane has blossomed into one of the world's most revered strikers under his tutelage, scoring 154 goals in 216 appearances for Spurs since appointment, and there have been numerous other success stories.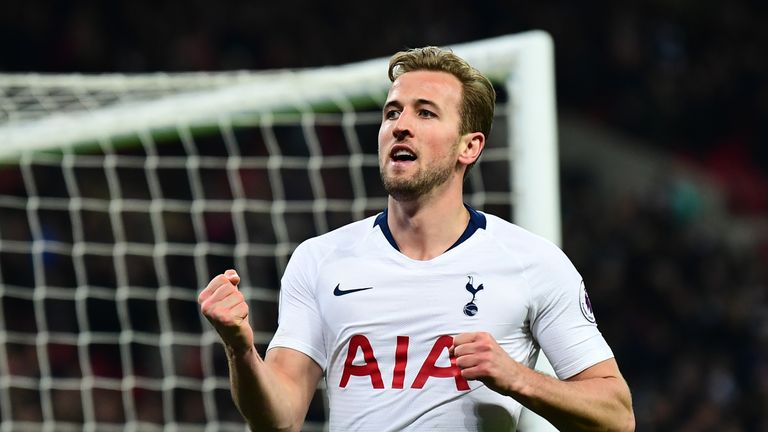 Dele Alli has become one of Europe's best attacking midfielders since he was plucked from MK Dons and thrown straight into Tottenham's first-team, while Christian Eriksen, Eric Dier and Heung-Min Son have also blossomed. Pochettino remains devoted to development, with Oliver Skipp, Kyle Walker-Peters and Juan Foyth the latest to impress.
"That is a thing that I love," he explained in 2016. "I come from a club in Argentina called Newell's Old Boys and always the philosophy was to bring young players through the academy to play in the first team. That is a thing that I love. Maybe I can see myself in every single young player because my manager or head coach always believed in the youngsters."
It's not just young players who have improved under Pochettino at Spurs. From the departed Kyle Walker to goalkeeper Hugo Lloris, the 46-year-old has elevated the careers of just about everyone he has worked with.
Pochettino is immensely popular among Tottenham players as a result, and it was the same story at Southampton. He was responsible for bringing Luke Shaw, Calum Chambers and James Ward-Prowse into their starting line-up and he was also a huge influence for Dejan Lovren, Nathaniel Clyne and Adam Lallana. It is no coincidence so many of his former Southampton players went on to join bigger clubs.
Pochettino was perhaps even more reliant on young players at Espanyol, where their desperate financial situation left him with little choice but to turn to their academy. It set the tone for the work which has followed, ultimately helping to make him the man in demand among the elite.
Style and substance
Pochettino has achieved it all with an exciting, high-intensity style of football. His Tottenham team work tirelessly without the ball, pressing high up the pitch and attempting to force mistakes, and with it they are fast and ruthless. Their energy levels often overwhelm opponents and Pochettino applied the same philosophy at Southampton and Espanyol.
Spurs now have a clear identity in terms of the way they play but, perhaps most impressively, they have also shed the perceived flakiness that has been associated with them in the past.
"Tottenham for 30 years of our lives were spineless and soft, flaky, rubbish, you could be 2-0 down against them and think you would win 5-2," said Gary Neville on Monday Night Football in October. "That's just the way they were. You knew that one little bump during the game and they would fall over it. Now we have the toughest, robust, most resilient Tottenham team that we have seen."
That resilience has been apparent this season. The 4-2 loss to Arsenal at the start of December was a heavy blow which might have derailed previous Spurs sides, but Pochettino's team have responded with a run of nine wins from 11 games - including a 2-0 win over their north London rivals in the Carabao Cup.
Spurs have shown their mettle on the European stage with impressive performances against Real Madrid, Borussia Dortmund and Barcelona in recent seasons. The next target is to win silverware, but Pochettino has already instilled a different mentality in the team. It's just another factor that makes him so appealing to Europe's biggest clubs.