As the dust settles on the World Cup, business is now starting to crank up in what remains of the summer transfer window.
But how will events in Brazil over the past month affect any possible deals? If a player was a star at the World Cup, his value can rocket. If a player endured a stinker, he can become an unwanted commodity. If a player has been bought just before a World Cup and performs badly, a club may be left wondering what they have done wrong.
Players can capitalise on the World Cup. The added motivation and chance to impress on the big stage can make individuals achieve beyond the levels they would normally produce over a season while, vice versa, some can freeze. 
Successful international tournaments can also make a specific nationality popular signings (think Senegal in 2002) while prices can become inflated on the back of what is essentially just a maximum of a handful of games.
But bargains are also possible if a star player, perhaps suffering from over expectation or his team's early elimination, endures a bad World Cup and deflates his price.
Perhaps the World Cup is not the best measure of a player? Perhaps the secret to success is to buy a player after he has performed badly at a World Cup, getting more for your money? But, every four years, it is essentially football's stock exchange.
With that in mind, we take a look at some of the players from the 2014 World Cup who have seen their stock rise, fall or just stay steady. 
RISING STOCK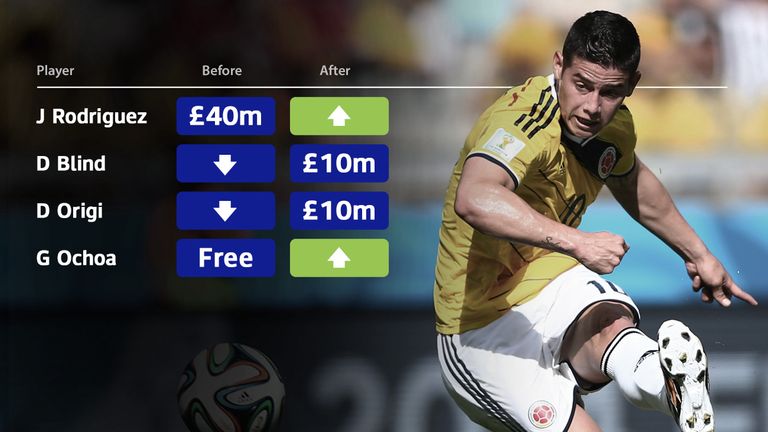 JAMES RODRIGUEZ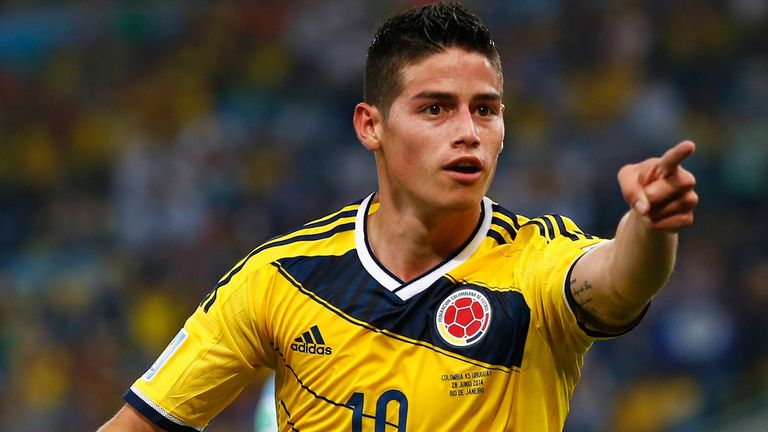 Rodriguez would hardly have come cheap before the World Cup but six goals plus two assists in five appearances at the finals secured him the Golden Boot and means the Colombia midfielder / forward's worth has rocketed. Such has been the level of Monaco man Rodriguez's form, Real Madrid and Manchester United are among the teams reported to be battling for his £64million signature.
| | | | | |
| --- | --- | --- | --- | --- |
| World Cup 2014 | Games | Goals | Assists | Shots Per Game |
| James Rodriguez | 5 | 6 | 2 | 3.2 |
MERSE'S VIEW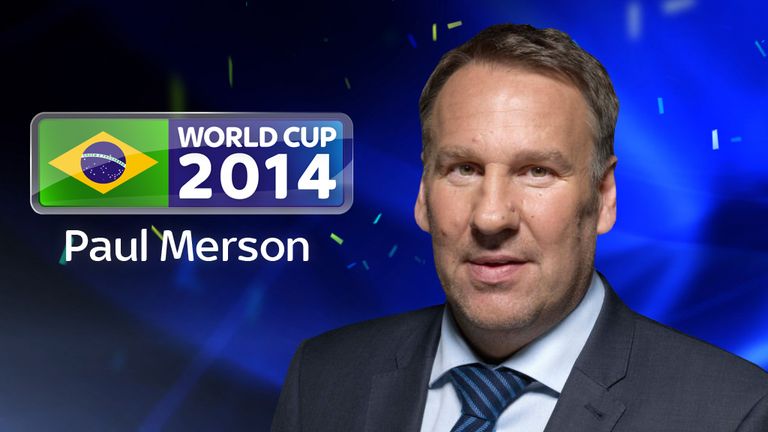 "We all knew about him before the World Cup. He is a £40million player, so it is not like he is some new kid on the block. He is a good player, but will he leave Monaco? I do not think so. They are not going to let him go cheap anyway."
DALEY BLIND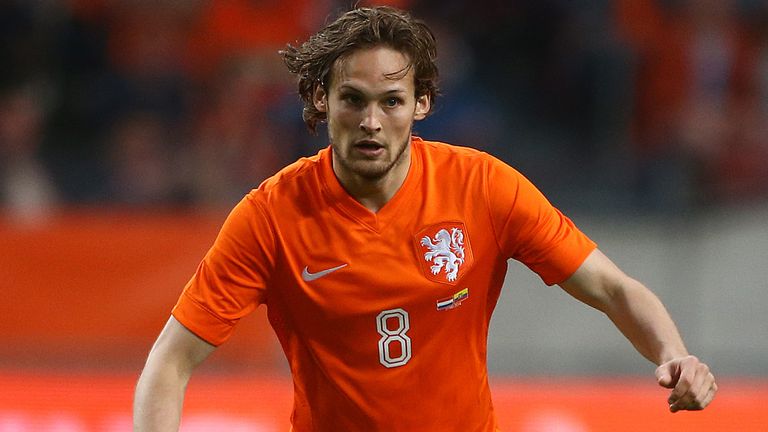 With three assists for the Netherlands, Blind was one of the most creative players at the World Cup. None of Blind's countrymen set up as many goals yet he was also solid defensively, averaging 3.1 tackles per game. Blind, who played at left-back in the World Cup but can also operate in midfield, was being linked with Liverpool and Manchester United before the finals and, now, they will most likely have to pay even more than the reported £10million fee.
| | | | | |
| --- | --- | --- | --- | --- |
| World Cup 2014 | Games | Assists | Tackles Per Game | Clearances Per Game |
| Daley Blind | 7 | 3 | 3.1 | 2.3 |
MERSE'S VIEW
"I was not too sure about him during the World Cup, to be honest. I thought he was a steady Eddie, who just kept the ball and did not do anything special. He is nothing out of the ordinary for me."
DIVOCK ORIGI
As always, the Sky Sports Scout had its finger on the pulse before the World Cup and picked out Belgium's Origi as one to watch. Most people had never heard of the teenage striker but after one goal, 2.2 shots and two completed dribbles, respectively, per game on average, he has come to prominence. With Lille now be able charge a reported £10million, Liverpool would be yet another example of a club who have to pay an increased fee for a World Cup star.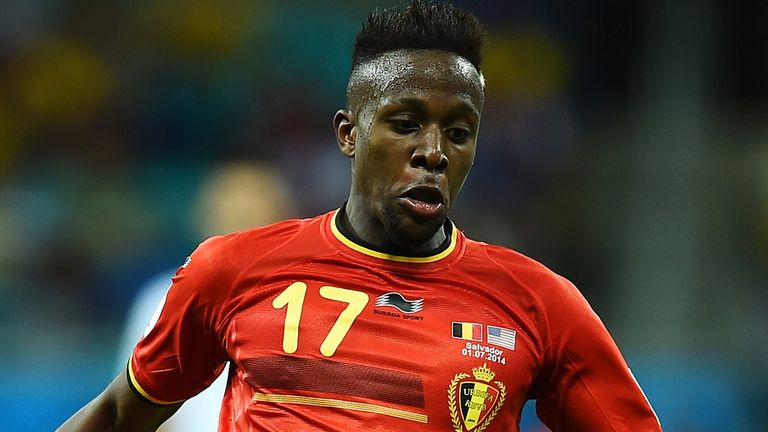 | | | | | |
| --- | --- | --- | --- | --- |
| World Cup 2014 | Games | Goals | Shots Per Game | Passing Success (%) |
| Divock Origi | 5 | 1 | 2.2 | 80 |
MERSE'S VIEW
"He is a quick, willing lad who makes runs but I think he needs to play in the Premier League for a 'lesser' team. If he goes somewhere like Liverpool, then he will face defences sitting deep and he needs to play for a team that will get space and room over the top. He would be a good signing for a lesser team but not for a top team."
GUILLERMO OCHOA
As a free agent following the end of his contract at Ajaccio, Mexico goalkeeper Ochoa's heroics at the World Cup have not impacted upon his transfer fee. But his brilliance at the finals has seen his reputation soar after previously being unwanted at Ligue 1's bottom club. Ochoa played all four of Mexico's games this summer, conceding just two goals, and will now be able to command a far more lucrative contract. Ochoa has claimed to have offers from several clubs in France, and he is being linked with Arsenal, Liverpool and Malaga.
| | | | |
| --- | --- | --- | --- |
| World Cup 2014 | Games | Goals Conceded | Passing Success (%) |
| Guillermo Ochoa | 4 | 2 | 60.3 |
MERSE'S VIEW
"He was outstanding during the World Cup and did not do anything wrong. With goalkeepers I think a lot of them are good shot-stoppers, but in the Premier League it is all about crosses and concentration. It is hard to judge goalies until they get here."
STEADY STOCK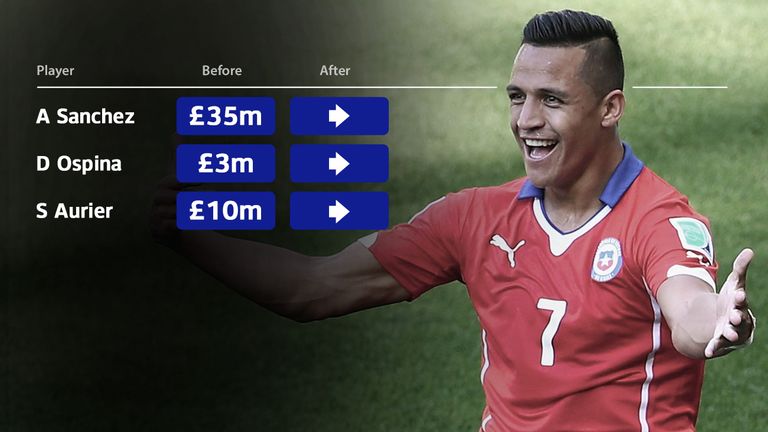 ALEXIS SANCHEZ
As Barcelona stand on the brink of signing Luis Suarez, they were prepared to sell Sanchez to Arsenal for a fee believed to be £35million. Given that Sanchez was already an established star and Arsenal had been linked with his signature before the World Cup, Arsene Wenger cannot be accused of reacting off the back of the forward's two goals and one assist in four matches this summer. Let's ignore his penalty failure against Brazil.
| | | | | |
| --- | --- | --- | --- | --- |
| World Cup 2014 | Games | Goals | Assists | Shots Per Game |
| Alexis Sanchez | 4 | 2 | 1 | 1.8 |
MERSE'S VIEW
"He is a great signing for Arsenal and a world-class player. He has played for Barcelona and you do not do that unless you are top drawer and he has the pace that they have needed ever since Theo Walcott got injured last year. He can play on the wing or up front, he is lightening quick, he has skill… he will be a great addition to the Premier League."
DAVID OSPINA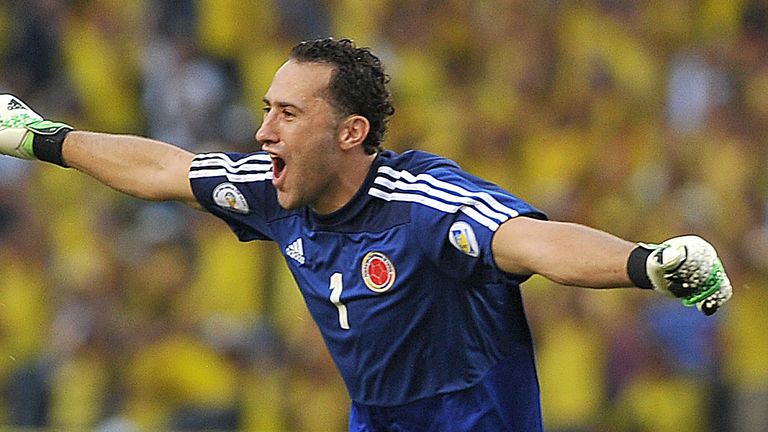 Colombia goalkeeper Ospina was already recognised as one of the best in the business before the World Cup and his performances in helping his country to the quarter-finals did little to change that view. Ospina is another goalkeeper to have been linked with Arsenal after Lukas Fabianski's move to Swansea City. The Daily Mirror have reported the 25-year-old would still be available at a bargain £3million from Nice despite conceding only three goals and earning rave reviews for Colombia.   
| | | | | |
| --- | --- | --- | --- | --- |
| World Cup 2014 | Games | Goals Conceded | Passing Success (%) | Clearances Per Game |
| David Ospina | 5 | 3 | 53 | 1.6 |
MERSE'S VIEW
"It is hard to judge goalies because they are all good shot-stoppers and there are not a lot of crosses in the World Cup. You do not get bodies around you like you do in the Premier League with balls being whipped in and corners getting put on your head. Buying goalkeepers is always a gamble and David Ospina is no different."
SERGE AURIER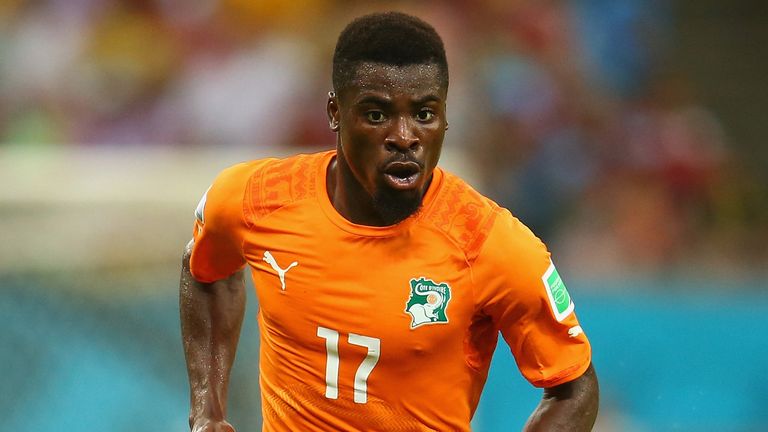 West Ham United, Tottenham Hotspur, Monaco and usual suspects Arsenal and Liverpool are all said to be fighting for Aurier's signature but Paris Saint-Germain may be leading the race. Ivory Coast disappointed at the World Cup but their right-back looked like their best player to explain the reputation he has already forged at Toulouse. Two assists, both in the win over Japan, combined with 2.7 tackles and three interceptions on average per game in three appearances make Aurier quite a prospect for around £10million.
| | | | | |
| --- | --- | --- | --- | --- |
| World Cup 2014 | Games | Assists | Tackles Per Game | Interceptions Per Game |
| Serge Aurier | 3 | 2 | 2.7 | 3 |
MERSE'S VIEW
"I do not think Arsenal need him anymore because they have signed Mathieu Debuchy and I think that is a good signing for £10million. Serge Aurier did not do a lot in the World Cup (in fact, Ivory Coast did not do a lot) and he did not really stand out very much."
DAMAGED STOCK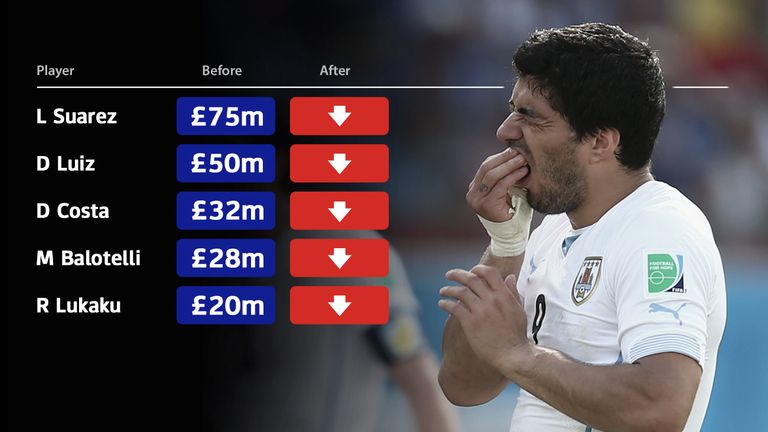 LUIS SUAREZ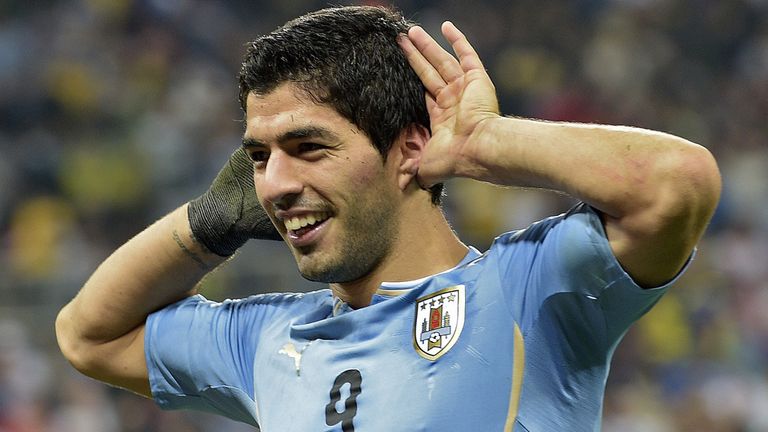 Unsurprisingly, Suarez biting Giorgio Chiellini and consequently receiving a four-month worldwide ban from football meant the Uruguay striker's transfer fee suffered. Suarez's contract buyout clause at Liverpool is said to £75million but it has been reported that Barcelona have only agreed a fee which could eventually rise to that value. Suarez played just two games at the 2014 World Cup as a result of injury and then his ban but he did score twice, defeating England.    
| | | | | |
| --- | --- | --- | --- | --- |
| World Cup 2014 | Games | Goals | Key Passes | Shots Per Game |
| Luis Suarez | 2 | 2 | 1.5 | 4 |
MERSE'S VIEW
"We will miss him because of how great he is as a player but for me I do not think Barcelona should make him their marquee signing and spend all of that money for what he does on the pitch. You can understand him making a mistake like with the biting once or twice – but three times is not good at all."
DAVID LUIZ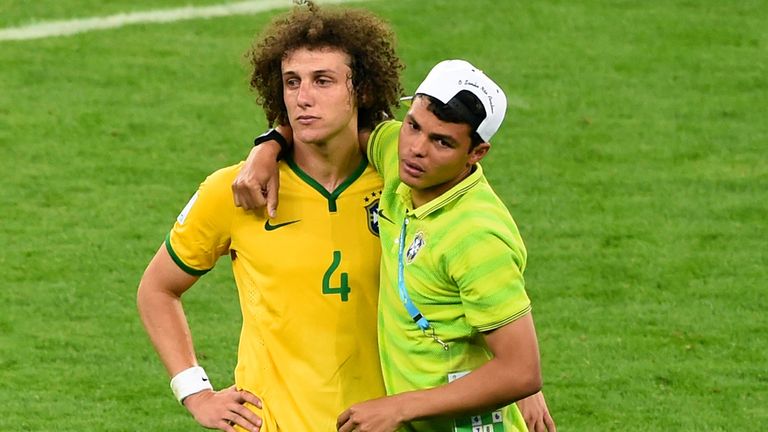 There were question marks against Luiz's defensive ability and responsibility throughout his time at Chelsea, which left many people surprised that Paris Saint-Germain were prepared to pay £50million for his signature. Luiz did score two goals in his seven games and the World Cup while he was also a part of a Brazil team who made a tournament-high 141 tackles. But Luiz will also forever be remembered as the centre-back captain of the Brazil who were humiliated at their home World Cup 7-1 by Germany in the semi-finals.    
| | | | | |
| --- | --- | --- | --- | --- |
| World Cup 2014 | Games | Goals | Tackles Per Game | Interceptions Per Game |
| David Luiz | 6 | 2 | 1.8 | 2.2 |
MERSE'S VIEW
"Jose Mourinho should be called the Special One just for getting £50million for him. That was an unreal fee. He has got a silly haircut and if he did not have that then he might have got away with his performance in the World Cup semi-final but he was the captain and I did not see him utter one word to any of the other players."
DIEGO COSTA
Given that La Liga title winners Atletico Madrid were unlikely to let Costa, their 27-goal striker from last season, leave for anything less than his reported £32million contract release clause, the impact of an iffy World Cup is debatable. But it is certain Costa's reputation has taken a knock after he turned his back on Brazil to play for Spain this summer only to feature in just two games as the defending champions were sent packing in the groups. Costa failed to manage a shot on target or provide an assist.   
| | | | | |
| --- | --- | --- | --- | --- |
| World Cup 2014 | Games | Goals | Assists | Shots Per Game |
| Diego Costa | 2 | 0 | 0 | 2.5 |
MERSE'S VIEW
"I was not a great fan of him before the World Cup and I think Chelsea have spent a lot on him. This is a lad who has been around a while and he has not scored a lot of goals before last season. If you are a Chelsea fan, like I am, then you just hope he is not a one-season wonder."
MARIO BALOTELLI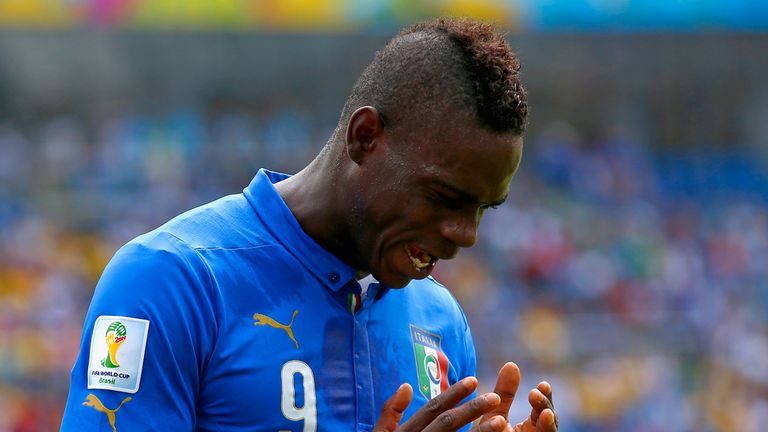 The words of AC Milan president Silvio Berlusconi perhaps best sum it up. "It was not Italy who lost the World Cup, it was me," Berlusconi was quoted as saying by the Adnkronos agency, according to La Gazzetta dello Sport. "I was selling Balotelli to an English team for several millions but, after this World Cup, who will buy him now? I was going to sell it to a top English club for €35million (£28million), then the deal has stalled." That English team was rumoured to be Arsenal but Balotelli scored just one goal, which defeated England, in three appearances, which included being taken off at half-time as Italy lost to Uruguay to crash out in the groups.
| | | | | |
| --- | --- | --- | --- | --- |
| World Cup 2014 | Games | Goals | Assists | Shots Per Game |
| Mario Balotelli | 3 | 1 | 0 | 2.7 |
MERSE'S VIEW
"The lad can play but it is all about everything that comes with him. If you sign him, will the other players cope with him? He never looks happy so will he drag your dressing room down? There is no doubt he can do it on the pitch and he is a top-drawer player but the other stuff around him is where the questions are."
ROMELU LUKAKU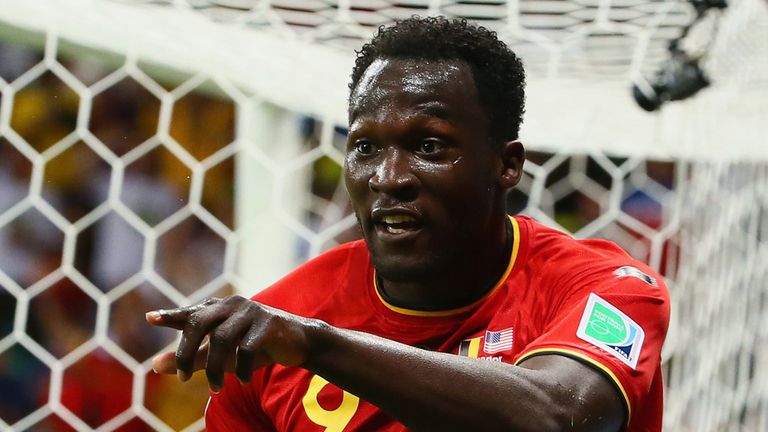 Lukaku's loss was Origi's gain this summer. With Christian Benteke injured, Chelsea striker Lukaku, who spent last season impressing on loan at Everton, had the chance to become Belgium's main hit man and make a name for himself on the world stage. But after starting his country's first two games, he was dropped to the bench. A game-changing introduction and goal in the extra-time win over the USA in the last 16 did not hide the fact Lukaku disappointed in Brazil. Having previously been spoken of as £20million player, would he still be worth that amount or could he be an example of a talented player who had a bad World Cup and is therefore available at a cheaper price? 
| | | | | |
| --- | --- | --- | --- | --- |
| World Cup 2014 | Games | Goals | Assists | Shots Per Game |
| Romelu Lukaku | 4 | 1 | 0 | 1.5 |
MERSE'S VIEW
"I think Romelu Lukaku has to play for a 'lesser team'. If he plays for a team that has 70 per cent of the possession, like Chelsea, then is he clever enough? Can he play with people like Eden Hazard and Oscar? His best game at the World Cup was against the USA was when he came on with the game opened up and there was loads of space for him to run into. For me, he needs to play for a lesser team."