Liverpool boss Brendan Rodgers has his philosophy but there are still lessons to learn from Jose Mourinho
Liverpool were the Premier League's entertainers last season but if they are to progress further then the onus is on Brendan Rodgers to adapt once more to the challenges ahead, writes Matthew Stanger. And that means not dismissing Jose Mourinho's respect for the art of defence...
By Matthew Stanger
Last Updated: 31/07/14 12:48pm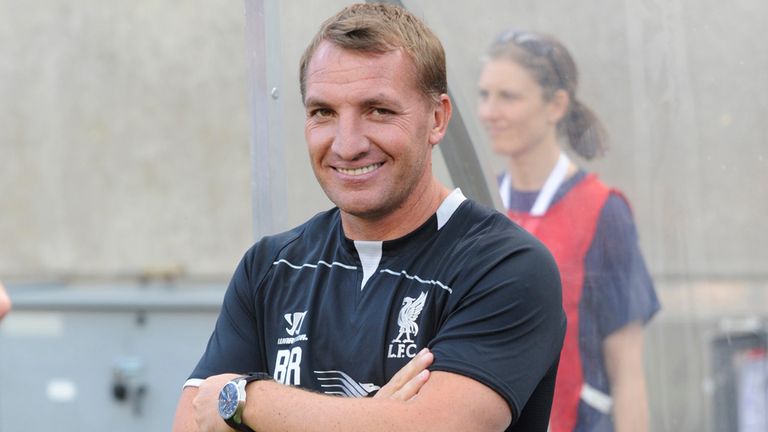 "Jose is happy to work that way and play that way and he will probably show his CV and say it works but it's not my way of working. I like to take the initiative in games and let players express themselves.
"Chelsea defended well. We tried everything we could but our game is based on being offensively creative as opposed to stopping. Their style of football, it's defensive, and the polar opposite of the way we work. It gets results - Jose has got his today and he will be happy with that."
Although Brendan Rodgers tried to claim a moral victory after Liverpool's title-blowing defeat to Chelsea in April, he must have known it was a hollow argument. His admission that the Reds had been beaten in the biggest match of the season by an approach supposedly the polar opposite to his own was telling. Mourinho got his result, taught Rodgers a different way to skin the cat, and left Liverpool to lick their wounds over a long summer. A first Premier League crown remained elusive.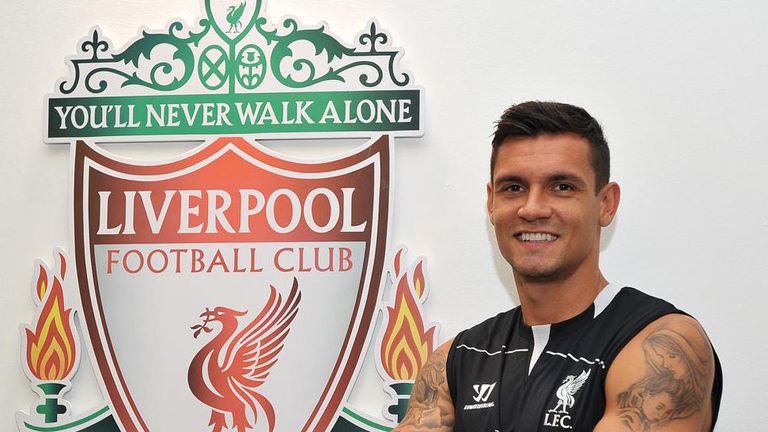 Much has happened since that balmy spring afternoon when the TV cameras broadcast the incredible scenes outside Anfield as Liverpool fans lined the streets in their thousands to greet the champions-elect. Manchester City won their remaining three matches to pip the Reds to the title by two points, Luis Suarez has bitten again and been sold to Barcelona, and six players have been brought in for a combined total of almost £90m. But amid the upheaval, one constant has remained: Rodgers' commitment to an attacking style of play.
It was arguably the most important ingredient in Liverpool's success last season as the manager unlocked the remarkable scoring potential in Suarez and Daniel Sturridge en route to the team's 84-point and 101-goal haul. The Reds displayed a thrilling freedom that took them agonisingly close to Premier League glory as Rodgers' reputation was enhanced and self-belief cemented. "We play to win. The philosophy will not change next season," he said at the end of a brilliant campaign. "There is no fear here."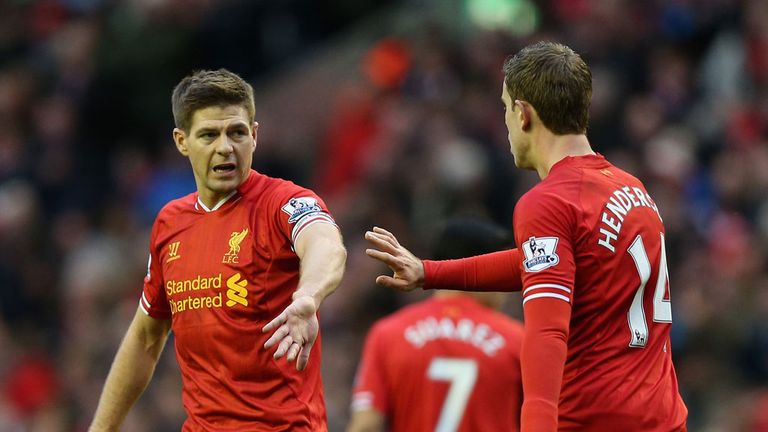 However, discussing contrasting styles through a prism of virtues is perhaps unwise. There is equally no fear at Chelsea, who also had Champions League football to contend with last year - a challenge Rodgers will soon face - as Mourinho's side promoted pragmatism rather than negativity. Instead of ignoring the lesson of that costly defeat at Anfield in April, Rodgers would do well to learn from it as he seeks to find harmony between his attacking approach and a vulnerable back line that conceded 50 goals in 38 matches - the eighth-worst record in the top flight.
Rodgers has admitted that Liverpool's defence needs work, and the £20m capture of Dejan Lovren underlines his intention to improve a problem area. "(Defence) is a place where we want to be better, there's no doubt about that," the manager said recently. "It wasn't good enough to concede that many goals, considering the amount of possession we had and amount of goals we scored." But whether Lovren will provide the solution, given that he must contend with Mamadou Sakho and Daniel Agger for a starting spot, is yet to be seen.
Too simplistic
There is a sense that merely buying another centre-back - and possibly a new left-back - is too simplistic to address the issues that ultimately cost Liverpool the title. It is not necessarily that the defenders Liverpool already possess lack the requisite quality to mount a challenge at the top of the table, but rather Rodgers' swashbuckling style was often guilty of leaving the back line exposed. The Reds play with a high level of risk, and on several occasions last season it proved to be their downfall.
This problem could possibly be fixed by taking a leaf out of Mourinho's book and buying a defensive midfielder in the mould of the excellent Nemanja Matic, whose primary role is to act as a destroyer and break down opposition attacks. Indeed, this requirement is arguably even more important than finding a convincing replacement for Suarez. Liverpool will always create chances on which strikers of Sturridge's quality will capitalise, and if value cannot be found in this window they would be best seeking a stop-gap forward until January or next summer - Colombia international Teofilo Gutierrez perhaps, who has been heavily linked with an £8m move to Southampton.
In the meantime, Rodgers must decide whether to tweak his system to incorporate an element of caution. The energy of Jordan Henderson does not always compensate for Steven Gerrard's tiring legs - as England discovered to their detriment at the World Cup - and a more combative presence in midfield would help to provide the protection for the defence that was frequently lacking last year. At just 20 years of age, and with only one season of Bundesliga football under his belt, the jury is out on whether Emre Can can fulfil such a crucial role in his first year in England. Meanwhile, Lucas has struggled to regain his previous form following several nagging injuries, featuring in four of the six Premier League matches in which the Reds conceded three goals last season.
In adapting his possession-based approach to favour counter-attacking with pace, Rodgers has demonstrated a willingness and capability to work with the strengths of his squad. His commitment has always been to take the initiative, however, and perhaps that is why he denies making significant changes to his approach. "What has been interesting is people talking about me moving away from some of the principles that I've always worked with - it couldn't be further from the truth," he said at the end of last season. "Players are now flooding forward looking to score goals, as opposed to the idea of just keeping the ball - because that's no good on its own."
Similarly, flooding forward looking to score goals is no good on its own if the bolt has been left off the back door. Such an attacking mentality was not enough to win the league and without Suarez and his 31 top-flight goals, the margin between success and failure has shrunk significantly. With the added pressure of a first Champions League campaign in five years, the Reds will need to be smart to avoid being derailed by defensive deficiencies. It is never easy for a manager to swallow his pride, but equally there would be no shame in Rodgers accepting that there is still plenty he can learn from the likes of Mourinho.