Sky Sports Scout reports on young winger Josh Ginnelly
By Sky Sports Scout - Tweet me: @skysportscout
Last Updated: 16/10/14 6:26pm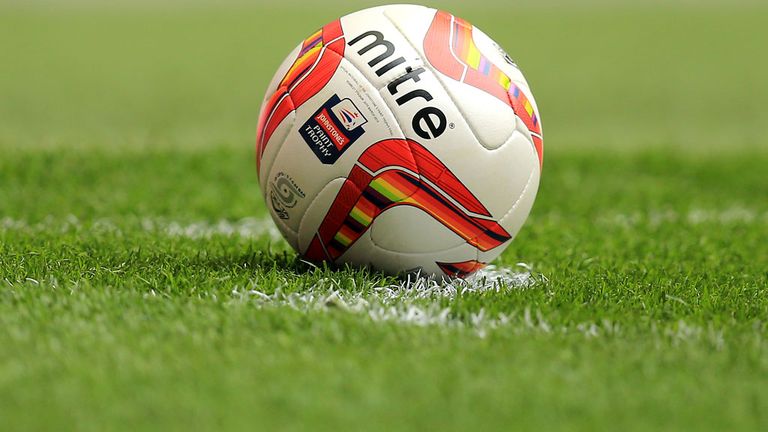 Sky Sports Scout is our exciting feature where we scour the globe looking out for the best talent and bring you a report on what we find.
Our scout - using all the tools at his disposal, will report back and you can comment on what you think of their appraisal.
You can only nominate a player by emailing here, including the word 'Scout' in your subject line, and please check to make sure we have not already covered the player.
You can also now interact with the scout via his Twitter feed! You can get in touch with him and interact here or just search for @skysportsscout.
Scout Facts
NAME: Josh Ginnelly
AGE: 17 (24th March, 1997)
BORN: Nuneaton, England
POSITION: Winger
CLUB: Shrewsbury Town
FACTS:Has scored eight goals in 12 games for U21's and U18s combined collecting six assists
Sky Sports Scout Ratings:
0-10 - No hoper
11-20 - Should look elsewhere
21-30 - Might not make it
31-40 - Has work to do
41-50 - Keep an eye on him
51-60 - Great prospect
61-70 - On his way to the top
71-80 - Already World-class
The latest player to be spotlighted is English winger Josh Ginnelly.
The scout reports...
After making his senior debut for Shrewsbury Town aged just 17 in August, we take a close look at Josh Ginnelly, who has been earning reviews since breaking into the team.
Ginnelly came to the fore at the back end of last season travelling with the first-team squad for the clash with Gillingham, whilst still a 1st year scholar.
The skilful wide-man made his debut for Micky Mellon's side coming on as a late substitute for James Collins in a 2–0 win over Luton Town at the New Meadow in August.
Ginnelly spent seven years at Aston Villa's academy prior to his move to Shrewsbury and he has quickly made an impact at the 
Ginnelly's progress at the New Meadow has not gone unnoticed by clubs higher up the football pyramid with the winger catching the eye in an Under 18s friendly with Liverpool.
Ginnelly possesses exceptional pace and trickery and is also an excellent crosser of the ball which marks him out as a dream team-mate for a striker.
The teenager is cementing his place as a first-team player training everyday with Mellon's squad and if he is involved in the Capital One Cup clash with Premier League leaders Chelsea later this month it will give Ginnelly the opportunity to showcase his talents to the nation.
The scout says...
An exceptional talent, who has burst onto the scene this season. Very much one to watch and already has Premier League and Championship clubs tracking him.
The Scout rating...
Shooting: 7 out of 10
Passing: 8 out of 10
Tackling: 5 out of 10
Heading: 6 out of 10
Pace: 9 out of 10
Vision: 7 out of 10
Current ability: 6 out of 10
Potential ability: 8 out of 10
OVERALL SCOUT RATING: 56/80
Current value: £500,000
Potential value: £6million
Your opinion...
You have read our opinion of Josh Ginnelly - now we want your views. Have you seen Ginnelly in action? Do you agree with our assessment? Do you think he will make it?
Get in touch, either using the form below, email or the scout's Twitter feed - @skysportsscout.
Pick your Sky Sports Fantasy Football team for the chance to win over £100k in prizes. Play for free here.