After Lionel Messi's masterclass against Manchester City, we look at the stats and consult the experts to investigate where he rates among the greatest of all-time...
"We all know what Leo Messi is. He is without doubt the best player in the world, but also the best in the history of football." – Luis Enrique
After watching Messi's magical display against Manchester City on Wednesday, the Barcelona coach was not the only one lauding the Argentine genius.
But the greatest of all-time is an accolade that demands debate. What about Pele and Diego Maradona? And how can Messi be the man when Cristiano Ronaldo has the Ballon d'Or?
Debating their relative skills seems impossible when all four men have shown themselves to be capable of doing just above everything that it's possible to do with a football.
What can be calculated are the relative achievements of the four iconic figures – that means goals and glory, titles and trophies. Here's the lay of the land…
Top goalscorer?
Maradona: 346
Messi: 442
Pele: 757
Ronaldo: 468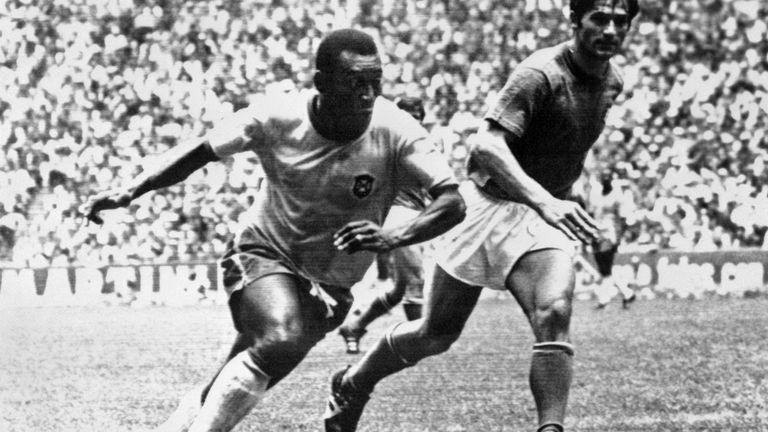 When it comes to stats, let's start with goals. Pele's tally famously exceeded 1000 including the myriad of official friendlies that Santos played as they toured the globe but even if that total is questioned, there's no denying his outrageous goalscoring feats. Messi and Ronaldo are well on their way to 500 of their own and it's Maradona – perhaps the player who operated the deepest among the four men - who comes up well short in this category.
King of the club game?
Maradona: 3 x League Title, 0 x Continental Champion
Messi: 6 x League Title, 3 x Continental Champion
Pele: 7 x League Title, 2 x Continental Champion
Ronaldo: 4 x League Title, 2 x Continental Champion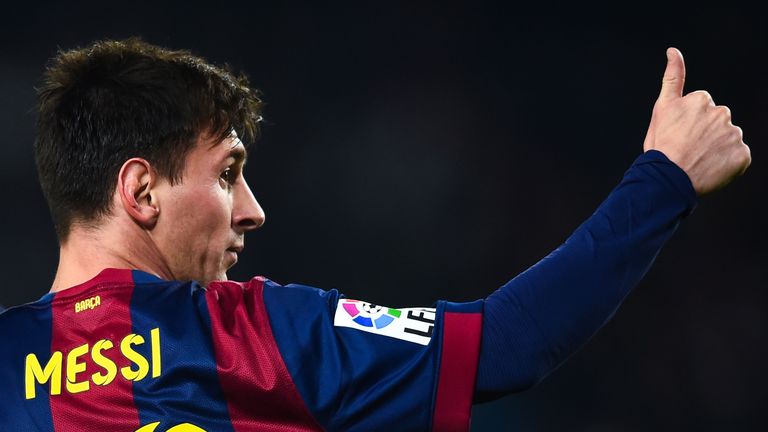 Jamie Carragher acknowledged Messi's 'missing' World Cup in analysing his status among the greats but argued that the little genius was the greatest club player of all time. With six La Liga titles and three Champions Leagues to his name, he's certainly been a consistent trophy winner for Barcelona. And yet, Ronaldo has a case too given his role in firing Real Madrid to European glory last season as well as being the tournament top scorer in Manchester United's 2008 victory.
Maradona cannot boast the numbers of his rivals in the club game but his supporters would argue it's quality not quantity. Italy's Serie A was as tough as it gets when Maradona inspired Napoli to titles in both 1987 and 1990, while the structure of European competition meant the UEFA Cup was a keenly-contested trophy too when he lifted it in 1989. As for Pele, he never tackled European club competition but did win the Copa Libertadores twice and his Santos side saw off the best Europe had to offer when they beat Benfica in 1962 – Pele scoring five times over two legs.
World Cup wins?
Maradona: 1986
Messi: None
Pele: 1958, 1962 & 1970
Ronaldo: None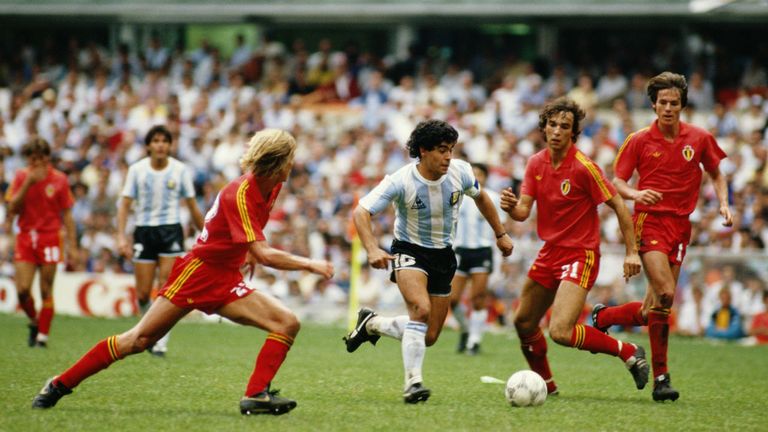 This is the area in which the modern-day greats struggle in comparison to their predecessors. Messi went close in the summer but couldn't come up with the coup de grace against Germany in the World Cup final at the Maracana, having to settle for a runners-up medal and a fiercely debated Golden Ball award. Cristiano Ronaldo has struggled to impose himself on an international tournament since reaching the final at Euro 2004 but has been saddled with a second-rate Portugal side in recent years.
In contrast, Pele played his part in making the World Cup the spectacle that it is today. He lit up the 1958 tournament in Sweden with a series of memorable moments as a 17-year-old prodigy before being injured during Brazil's 1962 triumph. As the elder statesman of the side in 1970, he underlined his mastery of the World Cup with another brilliant trophy-winning contribution. Pele did have quite the orchestra alongside him, however, while Maradona's 1986 success was a virtuoso performance for Argentina.  
Longevity?
Maradona: Argentina 1977-1994
Messi: Argentina 2005-
Pele: Brazil 1957-1971
Ronaldo: Portugal: 2003-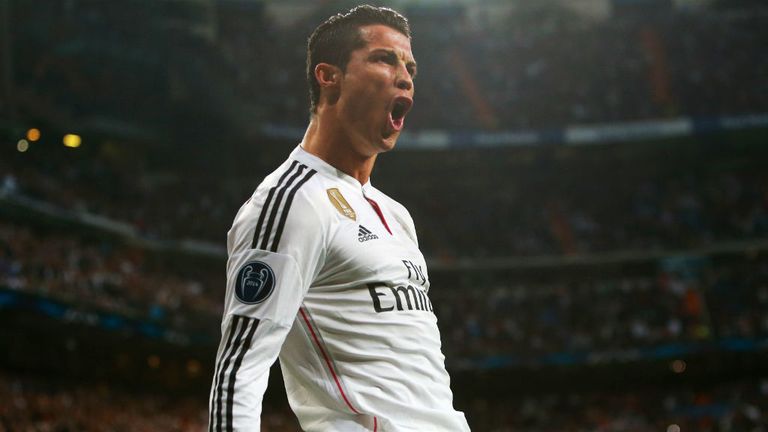 Maradona had his personal issues later in life but still managed to enjoy a 17-year international career for Argentina. As it stands, that's the longest of the four men with Maradona even scoring at the 1994 World Cup as a 33-year-old – an age at which Pele was courting the show-business world of the New York Cosmos. But when you've conquered the world at 17 then retiring from international football at 30 might be understandable.
Time will tell how long the current star duo can continue to perform at the highest level but having won the last seven Ballon d'Or awards between them with one of the two also finishing as Champions League top scorer in each of those seasons, their opponents will feel it's been quite the era of dominance already. Messi was 19 just when he scored a hat-trick in El Clasico and that is over eight years ago now. Meanwhile, Ronaldo was just weeks away from turning 30 when celebrating his latest Ballon d'Or victory – the oldest winner of that award in over a decade.
The views of our experts…
Charlie Nicholas says:
"I made my mind up back in 2010 when I went to the Nou Camp and watched him scored four against Arsenal. I came back telling Jeff and the boys I've just seen the best player in the world. They were all saying how he hasn't won the World Cup and all that but the guy is on a different planet. When you see him nutmegging top stars and then the way he handles the ego side of things is incredible. When you see him live, you just got wow. He is breathtaking. Pele is the one who stands up against him but he only played in Brazil so we never saw how good he is in the European leagues.
Phil Thompson says:
"The more I see of Messi the more I'm convinced he's the greatest of all time. He is a genius, what he does is like Leonardo Di Vinci. He's everything you want to see in a player, the way he plays it with a smile on his face. I saw quite a bit of Pele and Maradona and it was difficult to split them but I'd go Messi, Pele, Maradona and then Ronaldo."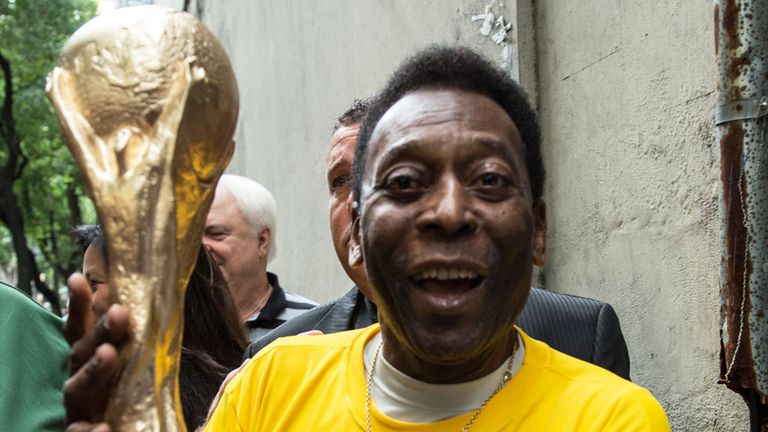 The greats say…
"Diego was capable of things no one else could match. The things I could do with a football, he could do with an orange." – Michel Platini
"For the world of football, Messi is a treasure because he is a role model for children around the world. He is incomparable. He's in a different league." – Johan Cruyff on Messi
"The greatest player in history was Alfredo Di Stefano. I refuse to classify Pele as a player. He was above that." – Ferenc Puskas on Pele
"There have been a few players described as 'the new George Best' over the years, but this is the first time it's been a compliment to me." – George Best on Ronaldo
Any other business?
Messi also has an Olympic gold medal having won in Beijing in 2008, Ronaldo is the only one of the four to be a world champion with two different clubs, while Maradona can lay claim to having scored arguably the greatest goal of all-time against England in 1986. As for Pele, well, he scored that overhead kick in Escape to Victory and acted Michael Caine off the screen. Ultimately, each player has a persuasive case to be considered 'The GOAT'. But who is your choice?
Don't miss Barcelona v Real Madrid. Watch el Clasico for £6.99 on NOW TV with a Sky Sports Day Pass.
On El Clasico: We make Messi a shorter price at 100/30 to Ronaldo's 5/1 to score first on Sunday night, but Barcelona's favouritism distorts the market, with Real Madrid 3/1 outsiders. Ronaldo was priced up as the marginal favourite to be La Liga top goalscorer before the season started and, based on our model, would be slightly shorter odds if Barca and Real were rated the same for a match. This is affected by how other players impact the market, with Luis Suarez and Neymar rated greater goal threats than Gareth Bale and Karim Benzema. Essentially, we find it almost impossible to side with either player and it comes down to form, home advantage and who is supporting them on the pitch, which is Messi in two of those three categories on this occasion.