Rio Ferdinand should be remembered as one of the game's great defenders, writes Adam Bate.
There was to be no on-pitch fanfare for Rio Ferdinand. No long goodbye like Steven Gerrard and certainly not the goalscoring exit that his old West Ham team-mate Frank Lampard enjoyed. But despite this low-key end, the news of his retirement has brought high praise nevertheless.
"The best I played with," said Sky Sports pundit Gary Neville. "What a player," added fellow former Manchester United colleague Michael Carrick. "Quite simply the best centre-back I've come across." The compliments are nothing new. While his old rival John Terry has drained every ounce from his talent, Ferdinand was identified as a unique prospect from his earliest years.
Harry Redknapp remembers the phone call he received from his own father telling him about the "unbelievable talent"  he'd seen in a youth-team game at Chelsea. The former Hammers boss frequently described him a "Rolls Royce" of a defender.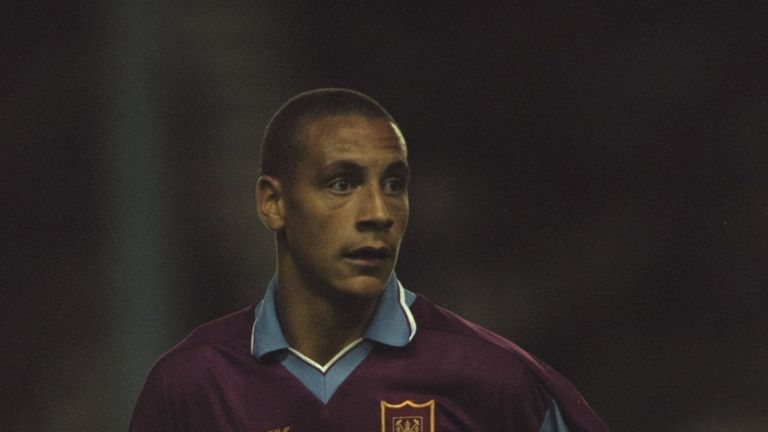 Indeed, Ferdinand was such a prodigy that he was invited to train with Euro '96 squad at the age of 17. The following year Sir Alex Ferguson had him scouted and recalled a player with a "first touch like a centre forward" and he was part of Glenn Hoddle's England World Cup squad as a teenager.
By the time of the next tournament he was regarded among the best in the business.  "He's so clean that he wins the ball like Bobby Moore did," said England assistant manager Tord Grip. Fellow squad member Kieron Dyer went further.  "I honestly believe that on current form we've got the best player in the world," said Dyer. "I don't just mean the best defender - I mean the best player."
And yet, throughout this period there was always the nagging suspicion that things came almost too easily for Ferdinand. Michael Owen used to speculate that the defender would give forwards a yard head start just to keep it interesting for himself. It was a move to Manchester United after that World Cup in Japan and South Korea that really accelerated the development process.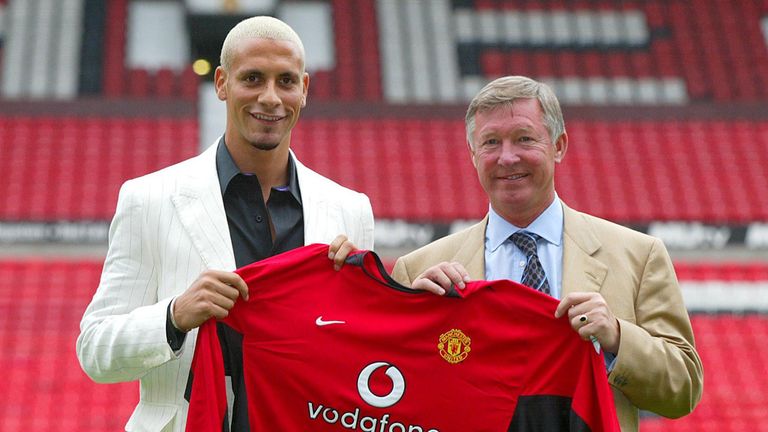 In Ferguson's own words, Ferdinand walked through the doors at Old Trafford following his arrival from Leeds as a "casual sod" but he was soon given greater focus and, as a result, added consistency to his game. By 2006 he was paired with Nemanja Vidic and their perfect blend of defensive skills gave United the platform for further European success.
"With Vidic, I know exactly where he's going to be, without speaking," said Ferdinand. Together they were the first centre-back partnership to play alongside each other in back-to-back Champions League finals since Franco Baresi and Alessandro Costacurta for AC Milan a quarter of a century ago.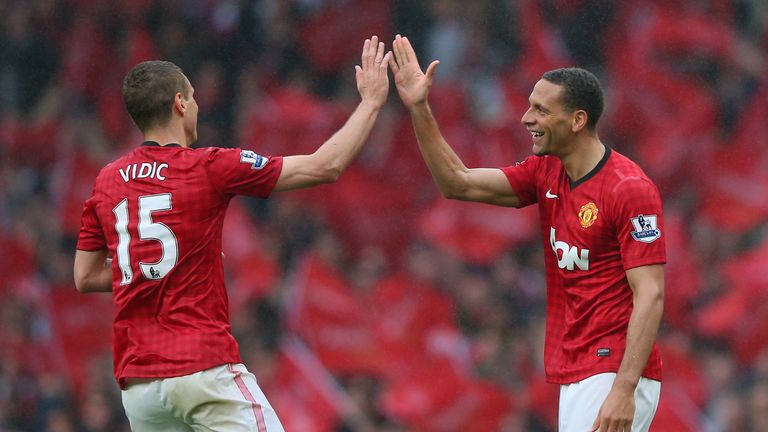 It brought the club Champions League success in 2008 and those who consider Vidic the superior pure defender ought to consider that it was Ferdinand who captained United with Wes Brown for company as Barcelona – Lionel Messi et al - were shut out home and away in that year's semi-final.
By 2011, only four years ago, he was one of only five Englishmen on the shortlist for the FIFPro World XI. But that year also brought the great challenge of an even greater career. With back problems already needing to be managed, a 6-1 defeat to Man City had some questioning whether the end was in sight. Ferguson backed his man.
Top class
"He's obviously lost the pace he had five years ago but that doesn't mean he can't tailor his game in a different way," the United boss told reporters the following month. "Whereas he used to rely on his pace, he doesn't do that now. He'll be fine. He's been fantastically consistent, top class, absolutely brilliant. He's still one of the best footballers in the country in terms of his use of the ball."
In the next season, he justified that faith by playing a huge role in regaining the title. Ferguson called it his "best ever season at the club" and Ferdinand was named in the PFA team of the year for a sixth time – no defender has been in it more in the Premier League era.
It was a testament to his adaptability and intelligence. Remarkably, he committed just seven fouls that season but while others would regard this as a dereliction of duty,  Ferdinand took pride in this achievement as a mark of his improved positional sense.
"The best defenders can smell danger before it arrives," he told FourFourTwo.  "They position themselves in places that make it difficult for midfielders to play balls through gaps, or they step in front of a forward before a pass is even played so they can nick the ball off his toes.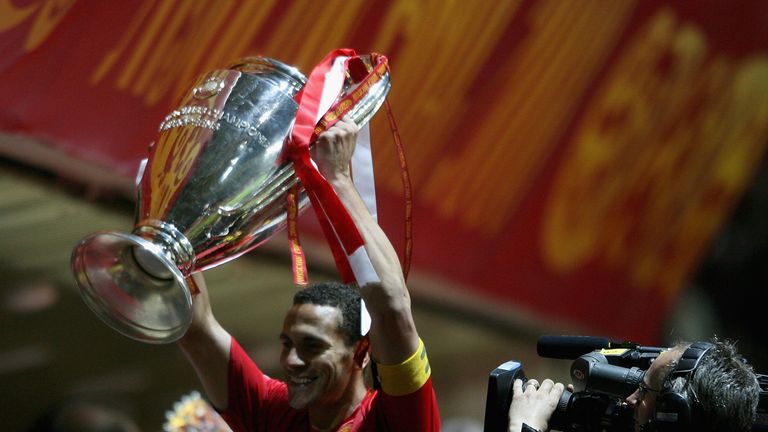 When I was a kid I had a coach who would tell me that if my shorts weren't dirty at the end of the game then I'd not played well. In my mind, it's the opposite. Ideally, I want to come off the pitch with spotless shorts.
"When I was a kid I had a coach who would tell me that if my shorts weren't dirty at the end of the game then I'd not played well. In my mind, it's the opposite. Ideally, I want to come off the pitch with spotless shorts."
The kit has now been packed away for the final time but this is not the end for Ferdinand. With more than six million Twitter followers, few footballers can boast of a more direct relationship with the public and his widespread community interests are only likely to increase. This is a modern man as well as a modern centre-back.
And yet, while his legacy off the field will go on, it's Ferdinand's on-field legacy that ought to be cherished most. When World Cup winner and three-time Champions League winning defender Gerard Pique was asked to name the centre-back he looked up to most, his was the first name that came up. Quite simply, Rio Ferdinand should be remembered as one of the game's great defenders.