Pedro to Manchester United? His speed and movement could help Louis van Gaal
Last Updated: 12/08/15 11:23am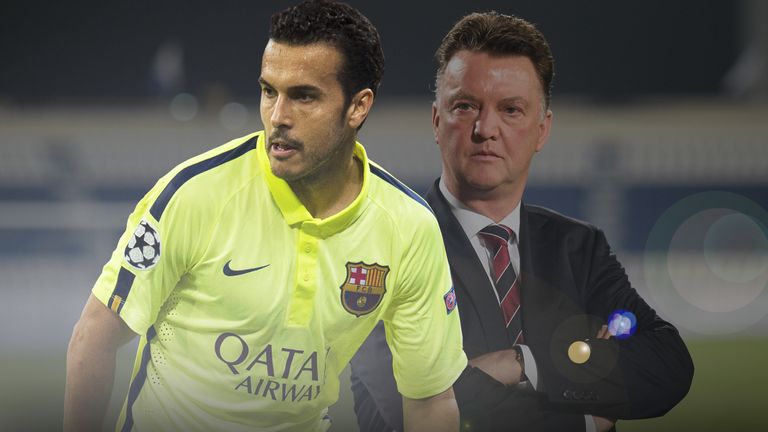 We look at what Barcelona winger Pedro could bring to Louis van Gaal's Manchester United...
"You need creative players," said Louis van Gaal, pointing out the quality at Chelsea and Barcelona, before damning Ashley Young with praise in that familiar way that only the great Dutchman can. "We have to compare. Young has had a fantastic season, but he is not a Neymar and we have to compete with that kind of class."
Over in the Canary Islands, they know all too well how that particular story goes. Pedro is a star in his homeland of Tenerife, but in Barcelona's Nou Camp he's a mere supporting actor these days. The 27-year-old has admitted as much himself, acknowledging it's been "a difficult time" in an interview in March.
This is a man who won it all – the World Cup, Champions Leagues and more – at club and international level, and all before celebrating his 25th birthday. A player who even became the first man to score in and win six competitions in a calendar year in 2009. And yet, he is still unable to compete with the trio of Lionel Messi, Luis Suarez and Neymar.
Hence being linked with a £22million move to Manchester United. A proposed exit, but one with no need for a tail tucked between the legs. "If he leaves, he'll have eternal admiration," wrote Joan Vehils of Barcelona-based newspaper Sport. "The shame is that in front of him are the three best forwards in the world."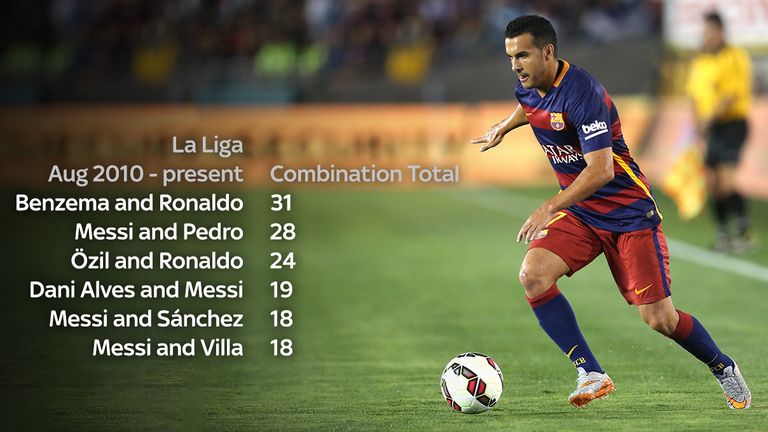 That view reflects the feeling that this is a player with plenty still to offer the right club. Messi, in particular, will miss him. Despite Pedro's limited action last term, only Luis Suarez assisted as many of Messi's 43 goals in La Liga. It's a long-running bond that has seen Pedro directly involved in more goals with Messi than anyone else in the past five years.
But his time on the pitch continues to dwindle and his tally of 1529 minutes in 2014/15 was his lowest in La Liga since becoming a regular.
Many of those have come in less significant matches. Only against Atletico Madrid in May could he offer a reminder of his big-game credentials, playing as a central striker in Suarez's absence and, predictably, providing the title-winning assist for Messi.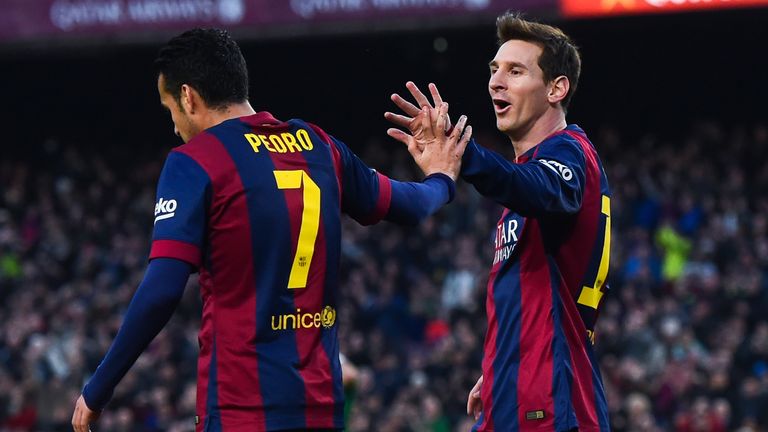 That performance was typical Pedro. Providing penetrative and pacy running in behind the defence, he creates space for other players with his intelligent movement and understanding of the game. "If Pedro was Brazilian, he'd be called Pedrinho and we wouldn't have enough money to afford him," ex-Barca coach Pep Guardiola once said.
If that line is famous, another of Guardiola's summed it up in simpler terms. "He does a lot of things and he does them well." It's a fact that his old boss recognised quickly, resisting calls from those on the staff to release the little winger in 2007, and instead making him part of his Barca B team that won promotion from the second tier.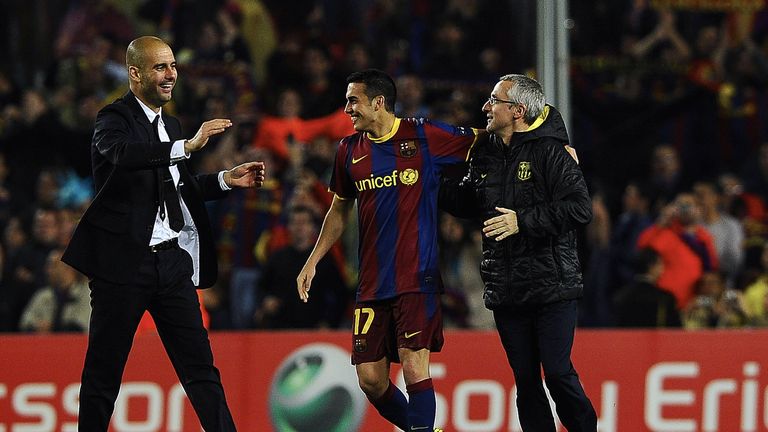 If Pedro was Brazilian, he'd be called Pedrinho and we wouldn't have enough money to afford him.
Pep Guardiola
Both men were soon promoted to first-team roles, with Guardiola later describing Pedro as "absolutely fundamental" to Barcelona's success. He's not alone in that view. Ariedo Braida, Barca's sporting director, recently referred to Pedro as "incredibly important" while club icon Johan Cruyff identified him as a player with "a lot of value" to Barcelona due to his work rate.
It's natural then that another man so entrenched in Barcelona's Dutch school would also be a fan. Just as Guardiola needed pace on the flanks in his Barcelona B team all those years ago, Van Gaal is now searching for speed in his Manchester United side. He has midfielders aplenty but with Juan Mata among the best options on the flanks, issues remain.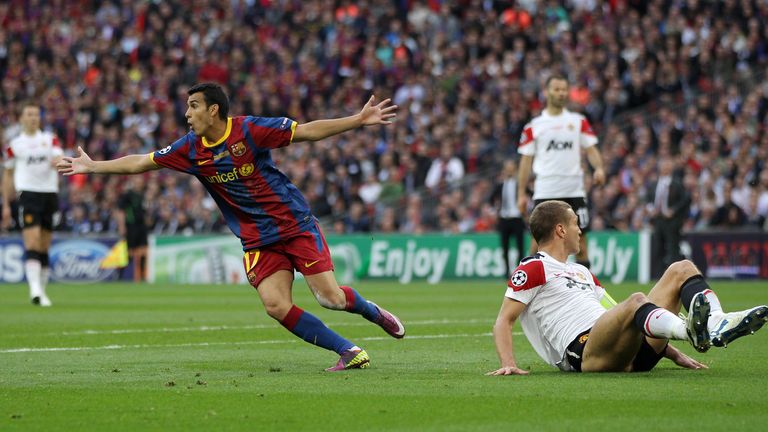 Quickness of thought and quickness in the legs are required. "Young has had a fantastic season," Van Gaal reiterated this week. "Mata the same, with assists and goals but to win the Champions League we need speed also. That is why I think, maybe, we still have to buy a player with speed and creativity."
Some might wonder why Angel Di Maria cannot provide these qualities. But even aside from any off-the-field issues, the Argentine's unpredictable creativity is at odds with Van Gaal's more measured approach. That spark need not be off-the-cuff. Indeed, examine Van Gaal's history with men such as Rivaldo and he'd prefer it not to be.
Van Gaal's obsession is with "process" and, in this sense at least, Pedro is predictable. Off-the-ball runs that created space for others. Influencing without appearing to influence. Set patterns of movement that lead to openings. This is the Van Gaal way and it's a way that Pedro understands.
And so, the United boss would be buying more than goals, assists, dribbles and passes. He'd be acquiring a tool to develop greater collective creativity. United still wouldn't have a Messi or a Neymar. But they might just be getting someone who can make their existing players better.