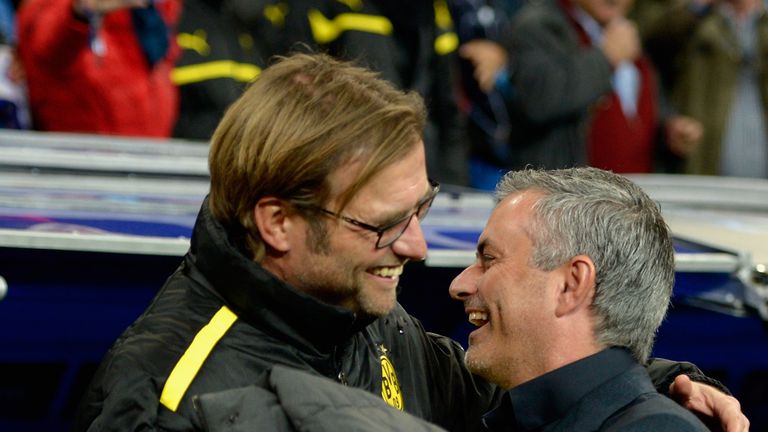 Jurgen Klopp has defended Jose Mourinho ahead of their first Premier League meeting, saying he is a "nice guy" as long as you are not a referee or a journalist.
The Liverpool manager will take his team to play Mourinho's Chelsea on Saturday with neither side at the top end of the table.
While Liverpool are ninth and unbeaten in four games since Klopp took charge, their opponents are 15th following five defeats from their opening ten games.
Mourinho was punished by the FA for comments about referees and has been roundly criticised for the way his second tenure at Chelsea has soured.
Mourinho's relationship with the media has suffered as a consequence, but Klopp says he has nothing but respect for the former Real Madrid manager.
"When I was in Germany sometimes we sent each other short messages," said Klopp. "I am full of respect for his work.
"If you are not a journalist or a referee, he can be a nice guy. I'm neither of those. He is a nice guy. He is emotional, I am emotional.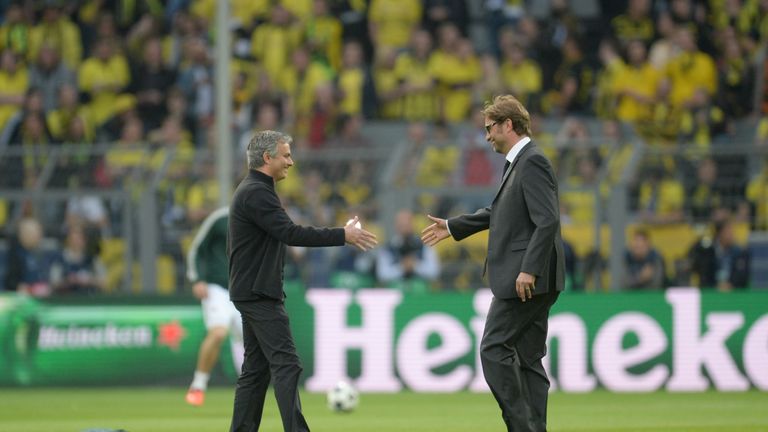 "But we are professional enough to know after the final whistle normal life starts again. That's what we did. Everything is okay between us, no problem.
"I'm interested in the football Chelsea have played recently and I don't think it's as bad as the results showed us. We have to respect the quality of Chelsea.
"You know how they played last season. Their set-plays with [Gary] Cahill, [John] Terry, all their big guys, it's difficult to play Chelsea but it's not impossible to win.
"I am not sure it is easier to play them now than last year. To be wounded can make you stronger. They won't feel life is as good as it can be and to change it is a big motivation.
"We don't think too much about the opponent other than how they play and where we can close spaces they like to play. That's all I'm thinking about.
"In history it was a great game. Now it's ninth against 15th. We have a chance to improve our situation and that's what we want to do."