Remi Garde is facing old boss Arsene Wenger: Can he cause an upset?
By Adam Bate
Last Updated: 10/12/15 12:36pm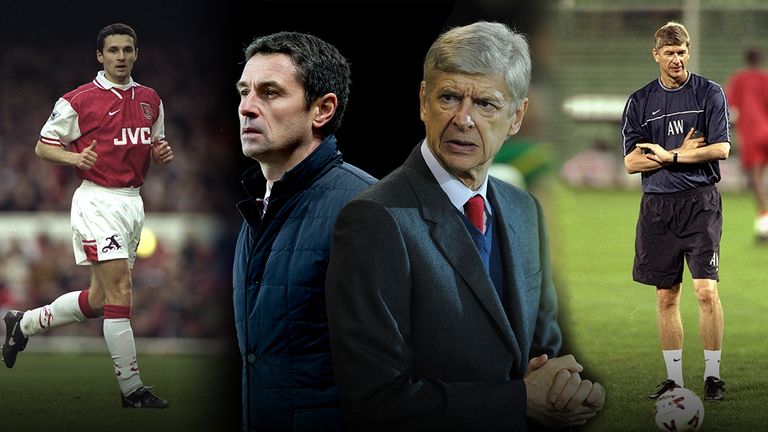 Could Remi Garde upset old boss Arsene Wenger? We examine the Aston Villa coach's chances of following in his mentor's footsteps...
Gary Neville's appointment at Valencia sparked a new wave of discussion about Sir Alex Ferguson's influence on the players who got to learn from him up close. Would the magic rub off? The former Manchester United manager was quick to praise Neville's leadership skills, honesty and work ethic, but it's easy to imagine similar words were spoken about Bryan Robson and Ole Gunnar Solskjaer.
Past evidence would suggest that learning from the master isn't a straightforward business. There are no secret scrolls, no tactical tricks that allow an apprentice to outwit opponents with ease. Arsene Wenger's legacy is further proof of that. He ranks second only to Ferguson in terms of his Premier League achievements but evidence of his managerial nous inspiring former charges is slim.
On the face of it, that's curious. After all, this is a 66-year-old man who could - just about - get away with granting an interview to a French fashion magazine earlier this season in which he told the world that he sees himself as a "facilitator of beauty in man". There's wisdom there. But if Tony Adams thought it might be imparted in the form of osmosis, Wycombe Wanderers fans are sure to disagree.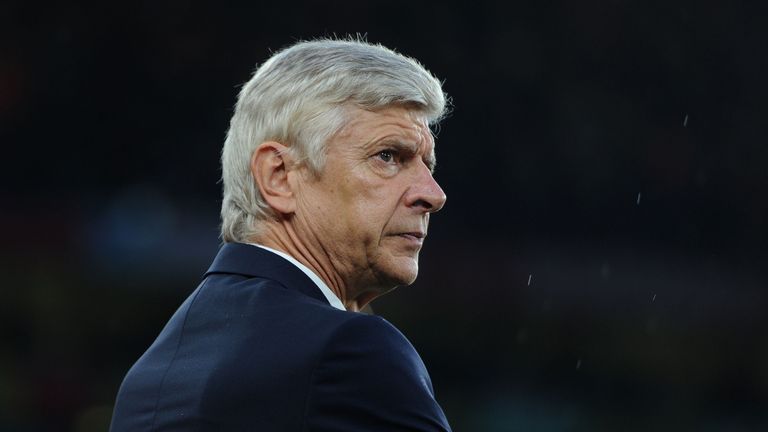 As recently as the summer, Wenger - a man who's been coaching at the highest level in Europe for much of the past 30 years - could boast only one former player currently employed in management. Moreover, it's debatable how useful the three games Fabian Caballero played for the Gunners in the 1998/99 season were proving to his experiences coaching in Paraguay's lower leagues.
Patrick Vieira's subsequent appointment at New York City offers fresh hope. But it's Remi Garde, the man Wenger took to Arsenal with Vieira in 1996, who is perhaps his star pupil. Signs were there even then, as ex-Arsenal team-mate Adrian Clarke recalled. "It was almost as if he was there to teach the rest of us what Wenger wanted in terms of his passing, movement and attitude," said Clarke.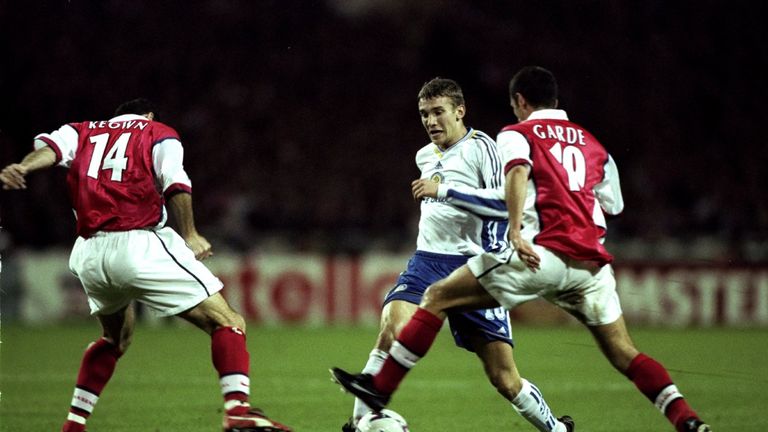 "At a time when the old guard were sceptical about Wenger and his methods, he was almost a link between them and the new gaffer. I do recall Wenger chatting to him one-on-one several times after training as we all wandered in. He was 30 at the time, but he seemed much older. I think most of us saw him as a virtual player-coach, even though he wasn't part of the coaching team."
Old before his years, Garde looks much the same almost 20 years on. There's the same sensible haircut and, mercifully for Aston Villa fans left bemused by the Tim Sherwood experience, equally sensible selections. Unfortunately, results have been predictable too. The scale of the task ahead was apparent even as Garde watched Villa's 3-1 defeat at Tottenham from the stands last month.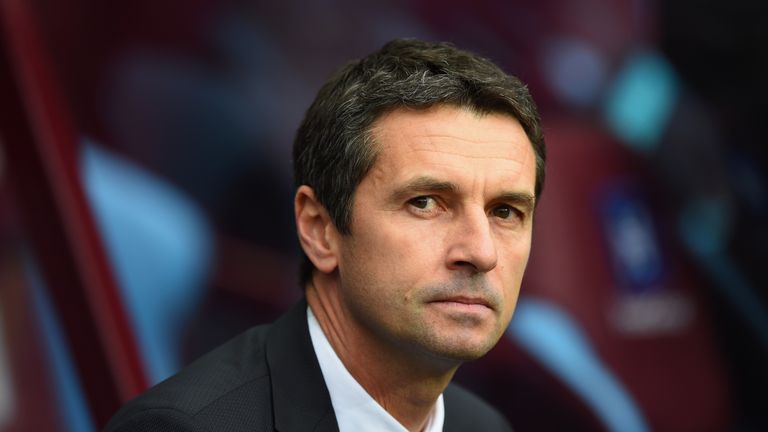 However, there is at least some method to the team selections and renewed hope that the club's summer signings could yet be successfully integrated. "He will try to get his ideas through, the ideas he got through in Lyon and hopefully it can work," said Wenger. "They have five or six French players there who haven't all had an impact, maybe he will give them a chance."
Defensive resolve was shown in the goalless draw against Manchester City in Garde's first game in charge but attempts to be more expansive have exposed old weaknesses. According to Opta, Villa's last two games, against Watford and Southampton, saw them create multiple clear-cut chances in back-to-back matches for the first time this season. And yet, there was only a point to show for it.
"We need to be more efficient when we defend and we need to be more efficient when we attack," said Garde. "We need to find the balance between these two situations. Against Watford, we missed a bit of desire to win the ball in front of our box and it has cost us a few goals in the last few games. As a team, we need to give more protection to our own goal."
There is no quick fix and the Frenchman is already getting a crash course in culture this side of the channel. Garde is the man who introduced Mick McCarthy to Lyon's tradition dish of 'huitres' (raw steak and onions with egg - it didn't go well) and is finding this equally challenging. Jack Grealish was disciplined within weeks of his arrival and the coach felt compelled to issue a reminder of the need to be responsible over Christmas.
Wenger had to address these aspects of the job when he arrived in England to discover a drinking culture, although Garde might be surprised that it seems the problems remain two decades on. For Wenger, it was an opportunity. The improvements in training methods and his knowledge of the French market were as significant as any tactical changes that he made in those early years.
Garde's task is tougher, but he's well-schooled in dealing with tight budgets after his experiences during a difficult period for Lyon. Honing young talent is something he'll regard as a strength too. "Remi is an intelligent man who has experience," said Wenger. He'll need it. The quiet man has a big job to do in the West Midlands and it might well prove to be more significant than the noise being made in New York.
In the words of Clarke, Garde "didn't create the same buzz around the place that Patrick Vieira did" as a player, and Vieira, the manager, is likely to attract similar attention too. But it's Garde who gets his chance to impress on Sunday. It's 18 years since Ferguson was first beaten by a former player, when Gordon Strachan's Coventry got the job done at Highfield Road. Maybe it's high time for Wenger to have a taste of that too.
Aston Villa v Arsenal is live on Sky Sports 1 HD from 12.30pm on Sunday