Eric Dier says Tottenham have adjusted their ambitions and have now set their sights on winning the Premier League this season.
Spurs are five points behind Leicester with seven games to play and will begin their assault on winning the club's first top-flight title since 1961 with a trip to Liverpool on Saturday Night Football.
Dier admits second place would have been seen as a success at the start of the season, but Mauricio Pochettino and the players are now aiming higher.
"There have already been some big weekends and there will be big weekends to come," he said in an exclusive interview with Soccer Saturday.
"It's the first of seven finals. We're looking forward to it and we'll go game-by-game, like we have all season. It's going to be a very tough match and great match for the neutral fans.
Live Ford Saturday Night Football


"If you'd said to us at the beginning of the season you'd finish second in the Premier League, I think everyone would be very happy.
"But now with the situation we're in, we are an ambitious group, with an ambitious manager, and we want to do as well as we can.
"If that's finishing first then that's what we are going to go for."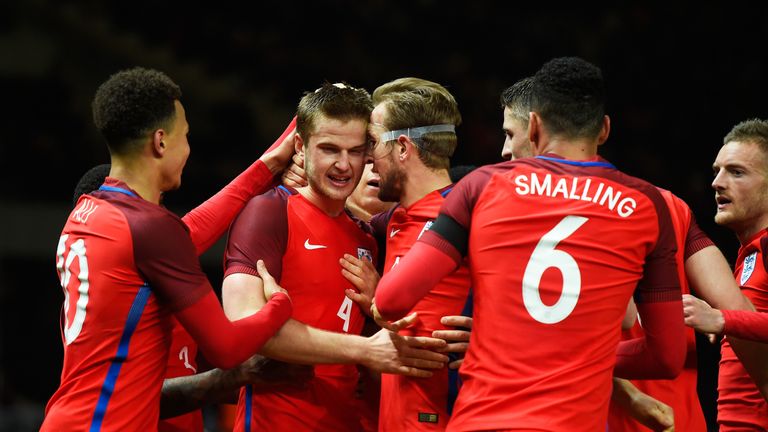 Dier scored his first international goal last weekend, heading home the winner for England in Germany, during his fourth appearance for his country.
He was joined in the squad by Spurs team-mates Harry Kane, Danny Rose, Kyle Walker and Dele Alli - as well as Leicester duo Jamie Vardy and Danny Drinkwater.
And he admitted the players couldn't help but discuss the excitement of their Premier League title battle.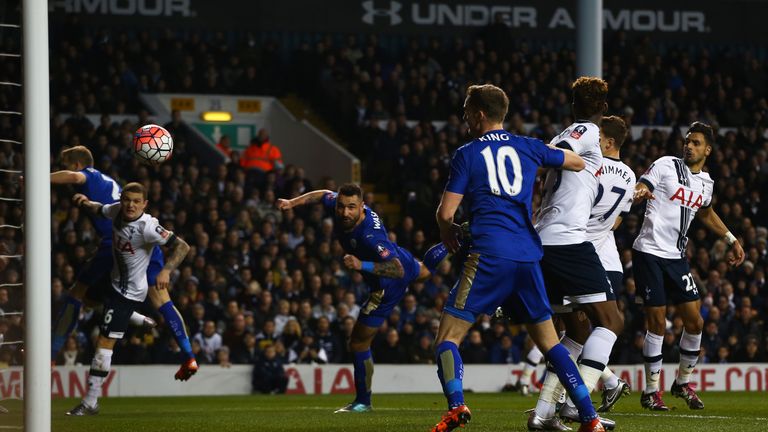 "We spoke a little bit about it, but not too much to be honest," he added.
"We had some jokes about it. It was all light-hearted and a bit of fun. We just spoke about how they were doing, how we were doing, what they were feeling like and how we were feeling. It was just normal causal conversation about it. Nothing too serious.
"It's a very exciting title race. The fans that don't support Tottenham, Leicester, Arsenal or Man City, they're enjoying it because it's a different title race to the norm.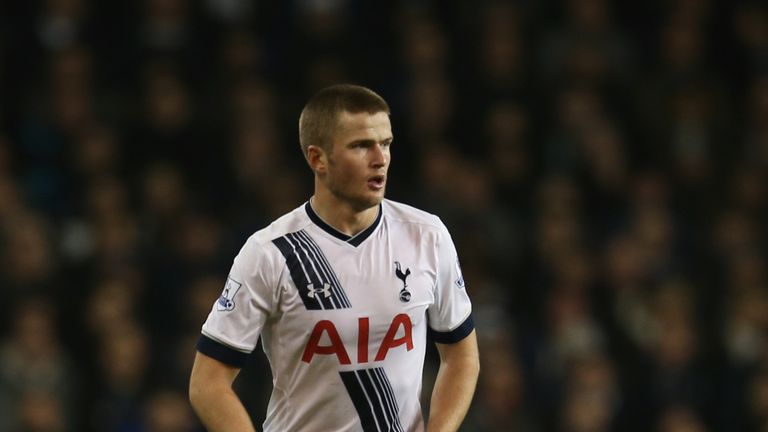 The fans that don't support Tottenham, Leicester, Arsenal or Man City, they're enjoying it because it's a different title race to the norm.
"For ourselves, it's very enjoyable because it's the first time being in this situation. It's a new experience but we're enjoying it."
Dier would not have been involved with England last week if he had accepted an approach to play international football for Portugal instead.
He spent his childhood in Lisbon and came through the youth set-up at Sporting before joining Tottenham in 2014, but insists he always wanted to play for the country of his birth.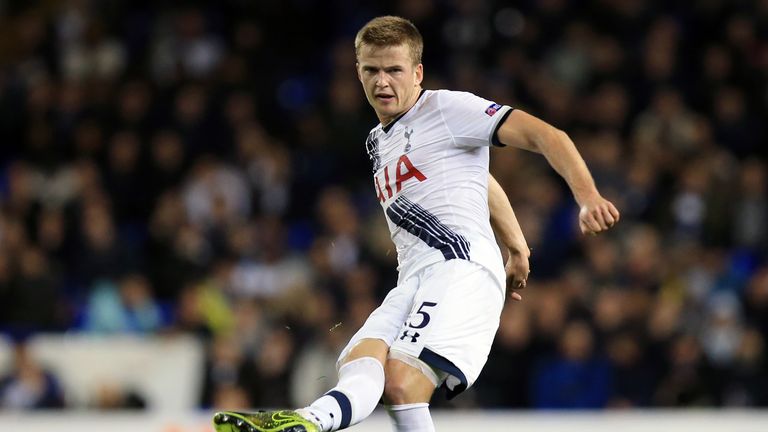 When asked if he might have played for Portugal, he said: "I had conversations about it out in Portugal when I was younger but there was never really any conversation where it was close to being done.
"In my mind, I always wanted to play for England. It's right for me to play for England.
"Both my parents are English. I was born in England so although I do feel I've got some Portuguese in me, I'm definitely English."
Watch the full interview with Eric Dier on Soccer Saturday from 12pm on Sky Sports News HQ and then tune in for Liverpool v Tottenham on Saturday Night Football from 5pm on Sky Sports 1.