Simon Mignolet insists Jurgen Klopp's Liverpool are still a work in progress ahead of their Saturday Night Football clash against Tottenham.
Klopp, who moved to Anfield in October, started his Liverpool career with a 0-0 draw with Spurs and despite some inconsistent performances along the way, there have been plenty of positives for the German as he prepares for his 39th game in charge of the Reds.
The former Borussia Dortmund boss has already led his side to a Wembley final this season and master-minded his side's progress to the Europa League quarter-finals, knocking out Manchester United on their way to a tie against his old club.
Live Ford Saturday Night Football


Liverpool, who sit seven points behind fourth, are also still in the hunt for a Champions League place but Mignolet, speaking in an exclusive interview with Sky Sports, thinks there is still room for improvement.
"Away from home at Tottenham I think we played a good first game under Klopp," Mignolet said. "The gaffer came in and I think you saw the changes he made immediately as we got a good result away from home."
"He's tried to change many things since he's come in. It wasn't easy at the beginning because we had so many games. When you play a lot it's difficult to change things because you are constantly recovering and then going back into the next game," he added.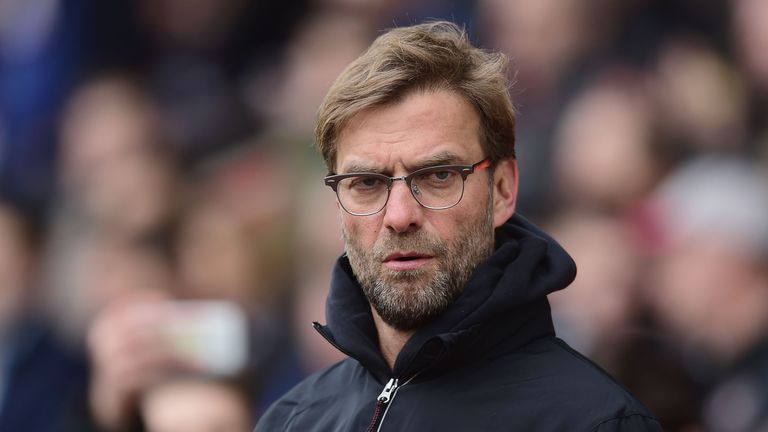 "Over the time he's been here everybody has seen what he's tried to change in different aspects of our game, both in attack and defence and with the mentality of the players.
"It's still a work in progress and we are still trying to do that on a daily basis together with him."
Klopp is well known for his exuberant touchline celebrations and Mignolet thinks the passion the German shows on the sidelines is beginning to rub off on the Liverpool players.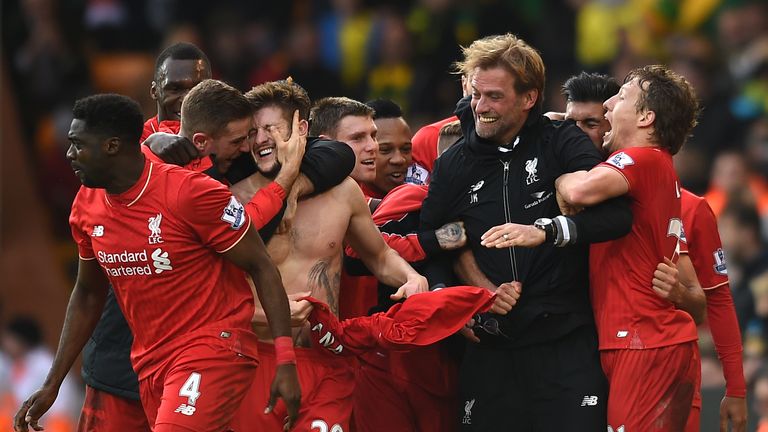 "It was the initial change when he arrived," Mignolet said. "He wanted us to be positive and he wanted us to be on the front foot.
"Also, his enthusiasm and his character was very positive towards the players. You felt he was behind all the players and you could see it in the games.
"He's playing his own game on the sidelines and that's what you want as a player because you feel he's there behind you and that only makes it easier to play as a player on the pitch."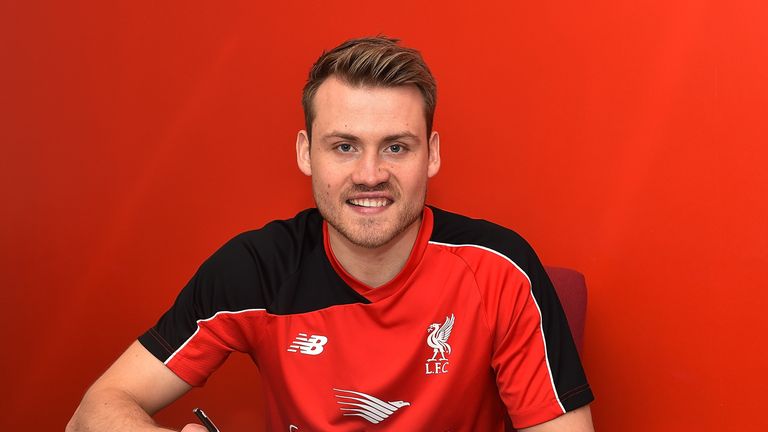 Liverpool showed their faith in Mignolet by handing him a new five-year deal in January, but things have not gone quite as well for his Belgium team-mate Christian Benteke, who is ruled out of the clash with Tottenham through injury.
Benteke has scored just seven goals in 24 appearances for the Reds since his big-money move from Aston Villa, but Mignolet has thrown his support behind the 25-year-old, claiming he still has plenty to offer at Anfield.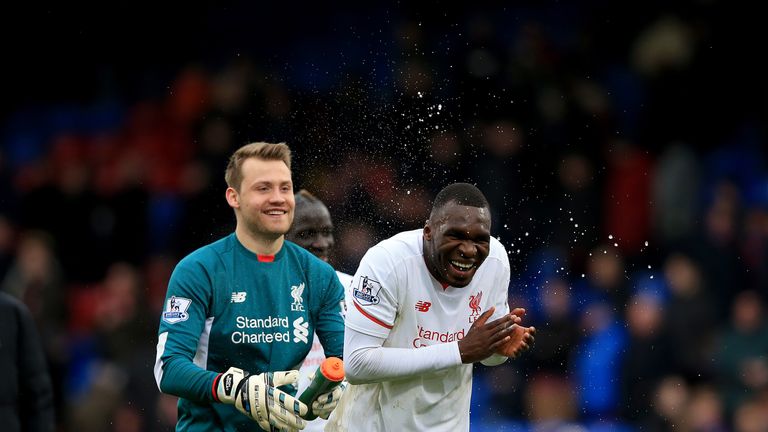 "When you are a striker you want to score goals," Mignolet said. "You want to play every single game but we've got such a big squad and everybody is fighting for a place in the starting 11.
"It isn't always easy to play every game but Christian's got that mentality to keep his head down and focus on the next game. He will always be ready when called upon. He's had a few problems with a couple of injuries this year as well but everybody knows what his abilities and qualities are and you know he can help you out at both ends of the pitch.
"He's shown that in the past. He can score very important goals but he can also hold the ball up for us which is good to give the defence a breather. We know what he can do and he'll always work hard to help us out."
Watch the full Simon Mignolet interview on Soccer Saturday from 12pm.