Paul Pogba to Manchester United: Inside his early years at Old Trafford
By Nick Wright
Last Updated: 09/08/16 2:50pm
Paul Pogba has said it was "destiny" to return to Manchester United after his £89m transfer from Juventus. Here, his old academy team-mates and coaches give us the inside track on his first spell at Old Trafford…
It was a Premier League meeting with bottom-of-the-table Blackburn that proved the final straw for a teenage Paul Pogba at Manchester United. Sir Alex Ferguson's options were depleted by injuries and suspensions when Steve Kean's side came to Old Trafford on New Year's Eve in 2011, and Pogba saw it as a perfect opportunity for his first start.
The teenager was a rising star who was growing frustrated by a lack of first-team chances after winning the FA Youth Cup with United's U18s seven months previously. He felt he was ready to make the step up, but he watched on as an unused substitute against Blackburn as Ferguson opted for a makeshift central midfield of Rafael Da Silva and Park Ji-sung.
United lost the game 3-2, and the sight of a right-back playing in his favoured position convinced Pogba that his future lay elsewhere. "It was a very, very difficult moment for me because I was in love with Manchester and I was a Mancunian," said Pogba. "I'd lost the relationship that I had with the coach. I was really disappointed."
The Frenchman made his move to Juventus on a free transfer that summer. A disappointed Ferguson accused him of showing a lack of respect, but four consecutive Serie A titles and over 200 senior appearances later, United have gone to record-breaking lengths to bring him back.
Pogba returns to very different surroundings from those he walked out on in 2012, but his acrimonious exit did not colour perceptions for those who knew him best. Pogba was a popular figure who integrated seamlessly in United's academy after his arrival from Le Havre in 2009, and his comments on being "in love with Manchester" ring true to his former FA Youth Cup-winning team-mates.
"He was always happy," striker John Cofie, who left the club the year after Pogba, tells Sky Sports. "His English wasn't the best at first but he was just a chatty, confident guy, and obviously he was confident in his football too. He believed in his ability and he believed in himself, so it was quite easy for him to fit in with the group.
"I was quite close to him," adds Cofie. "I used to go to his place quite a lot and he used to come to mine. In that dressing room we were all good friends." Pogba and Cofie's age group included Ravel Morrison and Jesse Lingard, and their FA Youth Cup success in 2011 was overseen by Paul McGuinness, an academy coach who spent 28 years at United.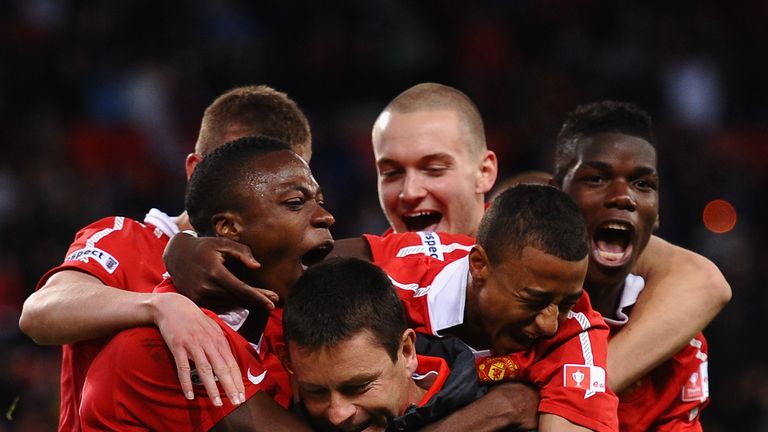 "I know Paul has fond memories of that time," McGuinness tells Sky Sports. "Not long ago Adnan Januzaj had him on the phone doing FaceTime and he was chatting to us. He still keeps in touch with the guys from that time. There were a lot of talented players in that group who were pushing him to become a better player every day."
Pogba's ability was obvious from the start. Defender Sean McGinty, now building his career at Torquay United, recalls the excitement that greeted his arrival. "I actually played against him for Republic of Ireland U17s against France in the summer before he signed for us," he tells Sky Sports.
"You could tell he was a bit special. He was a big lad, not as big as he is now, he's really put some muscle on, but you could tell in that game that there was something about him. He was fantastic. When Man United announced they'd signed him I thought, wow, this could be a special year for the academy."
Pogba's precocious talent made waves in United's youth set-up, and Cofie chuckles at the memory of his natural skill. "Going to training and playing with him day-in, day-out was something else," he says. "What he could do with the ball was just madness. He could do extraordinary things, but he worked hard, too."
Pogba was painted as a petulant kid with ideas above his station when he left United, but speaking to those who worked most closely with him, a picture emerges of an attitude to match the talent. "He's got a very good character about him," says McGinty. "He had a good laugh with us, but when he stepped over that white line he was 100 per cent.
"He was in the gym, he was last out of training, and he was always doing his free kicks and practicing penalties. You see him on the telly when he's curling one in the top corner. You could see that three or four years ago when he was just on the training pitch."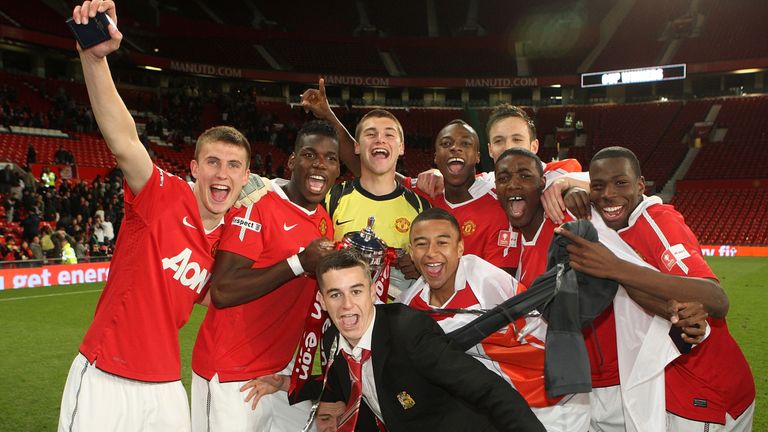 For McGuinness, too, he was a pleasure. "Paul had a really nice attitude and everybody liked him, but when it came to training he was deadly serious," he says. "If somebody took the ball off him, he came alive to take it back off them. He wanted to show he was the boss so everyone knew he was the top man. He was a dedicated player."
Pogba shared the limelight with Morrison in United's academy. McGuinness recalls the pair trying to outdo each other's "super-fast" skills in training, and it was a similar story on the pitch. "At the time it was between him and Ravel Morrison," says McGinty. "Ravel would go out and score two, then Pogba would go and score two in the next game."
United's academy coaches viewed Morrison as the more "natural" talent, but there was a crucial difference between the pair. "With Pogba, you could just see the class about him," says McGinty. "That's probably one of the main reasons he's gone on to do what he's done and Ravel's not yet done quite what was expected of him.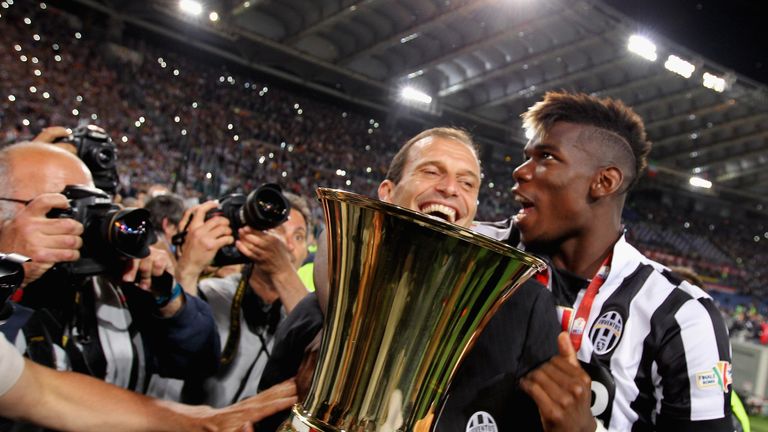 "Obviously they're different players and they've gone on to do different things, but Pogba's whole attitude was spot on. Maybe Ravel went down the road of having a bit of a bad boy thing about him, but Pogba did everything right. There were never any problems with his off-field antics or anything like that." 
Four years on from those early years in United's academy, and Pogba has become the world's most expensive player. The FA Youth Cup-winning team have drifted in different directions since 2011, but Pogba's rise was entirely predictable to those who knew him.
"What he has done and what he's doing now is no surprise whatsoever," says Cofie. "What happened, happened, but everyone knows the talent he's got. If he does return, they will benefit massively." Now it's time to find out.