Chelsea boss Antonio Conte to draw on Juventus experience
By Nick Lustig
Last Updated: 17/08/16 11:12am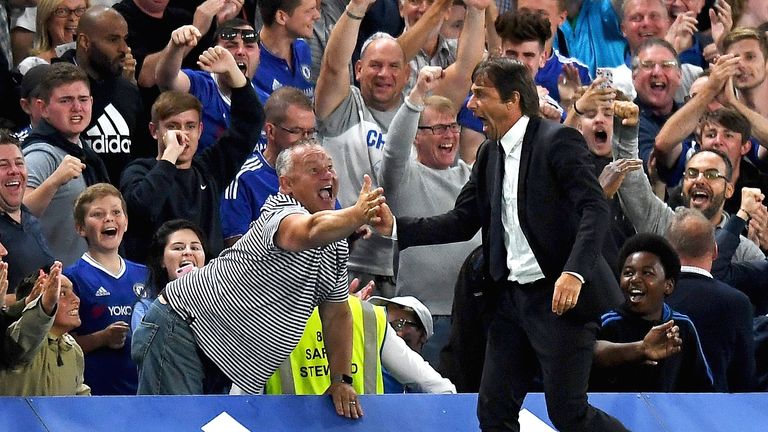 Antonio Conte will draw on his experience with Juventus as he attempts to transform Chelsea back into Premier League title contenders during his debut season in England.
The Italian made a winning start to life in the Premier League on Monday Night Football, with Diego Costa netting an 89th-minute winner to secure a 2-1 victory over West Ham at Stamford Bridge.
It was the perfect beginning to the new season for Chelsea, who suffered a dismal 2015/16 campaign, finishing in 10th place following the dismissal of Jose Mourinho.
Juventus had endured two successive seventh-place finishes prior to Conte's arrival in 2011, but were revived under the 47-year-old, winning three consecutive Serie A titles.
Conte is hoping for similar success at Chelsea and stressed his players will need to work hard to ensure they are challenging the very best in England for the Premier League title.
"Juventus hadn't won the title for many, many years and at the start it did not appear easy. I remember that because confidence was low and the players didn't trust themselves," he told Chelsea's official magazine.
"It's important to work in that situation and I remember we worked very hard.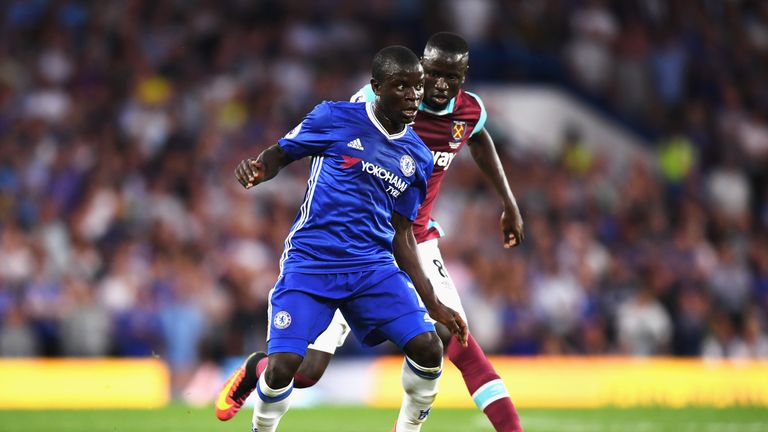 "We can see a bit of the same situation now, no? After a bad season, 10th place was no good for the players, confidence was low and the fans weren't happy with this situation.
"But I know only one word that we must follow and that is to work, and to work very hard. If we stay together, in bad and in good situations, very, very soon we will try to go back to playing for the title.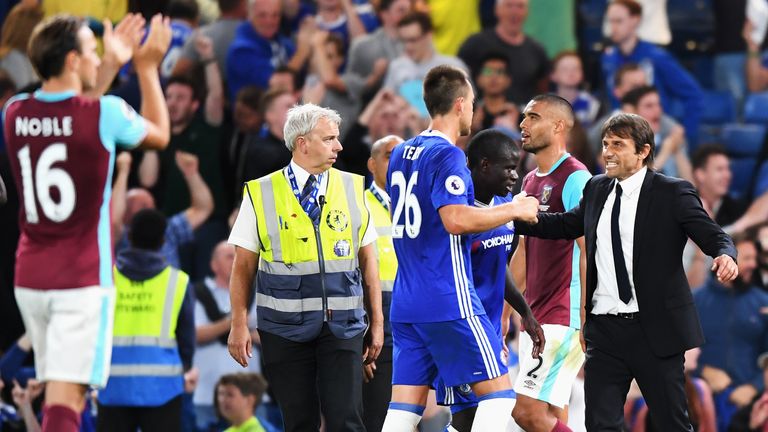 "It's not easy, but we must try and we must find the right motivation, the right spirit to fight."
N'Golo Kante, a £32m summer arrival from Premier League champions Leicester, made his Chelsea debut in the win over West Ham and the midfielder has expressed his delight at working under Conte.
"I chose Chelsea because I spoke with the manager here and when I did that, I realised the capacity of the manager and that is why I made my decision," Kante said.
"Now I have discovered him, and discovered how he is training, how he is, and what I can say is he is passionate and a hard worker. He likes to communicate, to make me understand his idea of football here.
"He said he knows how I play and he thinks I can be a good player for his team and that's why I've come here. And, of course, I like Premier League football and that is why I decided to stay in this league.
"My ambition is to achieve good things with the club, to get success in the Premier League and, I hope, return to the Champions League. To the supporters, the only thing I would like to say now is that I will always give my best for the club, for the team."